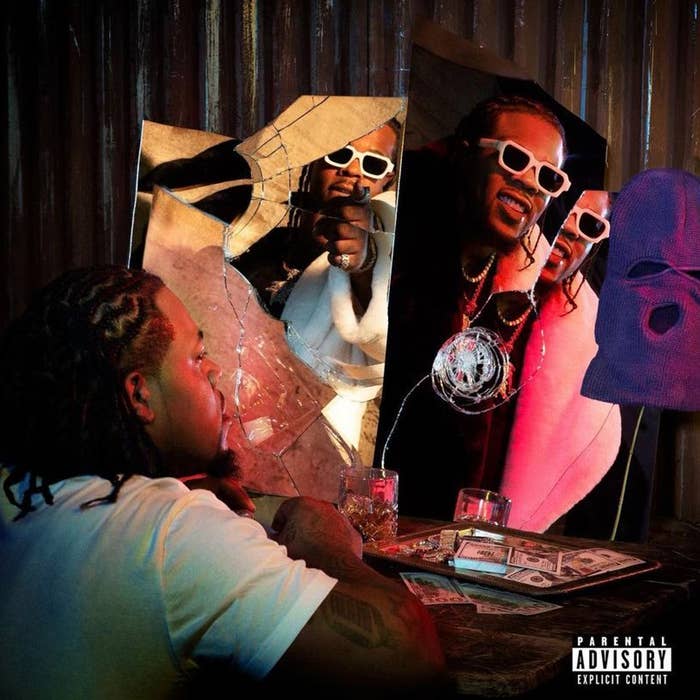 Rowdy Rebel's debut album has arrived.
Friday, Rebel vs. Rowdy was released via Epic Records following an album release party and special performance held in New York on the eve of the 17-track release's unveiling.
Assembled here to contribute features are French Montana on "2022 Master P," Fivio Foreign on "Paid Off," A Boogie Wit Da Hoodie and Jadakiss on "New York," Dreezy on "Married to the Streets," and Kaimikaze Kai with Drizzy Juliano on "Shinin.'"
Hear the new album below via Spotify and/or via Apple Music, Tidal, etc. here.
In a Rebel vs. Rowdy-centered discussion with the Ebro in the Morning panel this week, Rowdy opened up about first coming home after his release from jail and reconnecting with family, as well as how his desire to "focus up" in the studio has shaped this chapter of his career.
"When you're away from something so long, like, it's just, you get rusty from it," he said. "That's like a basketball player staying away for six years from playing ball. … It was certain touches I was missing in the booth."
This ultimately led to Rowdy taking his time when it came to releasing the album, as—in his words—he wanted to spend some time getting "comfortable in my settings" again.
"That's why I feel like I waited so long to put the album out," he explained.
See the full discussion below.