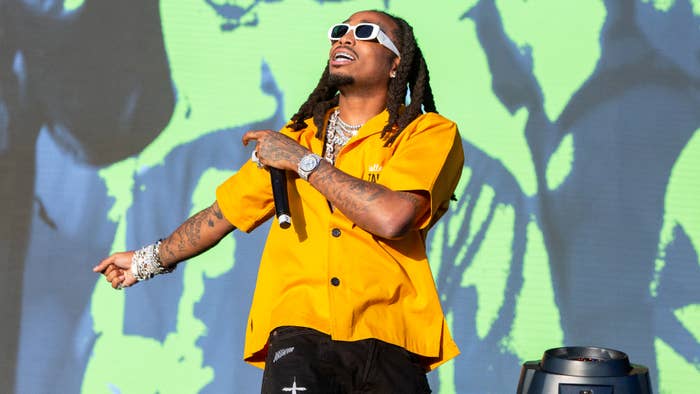 You've no doubt heard unfounded rumors of a rift among the Migos trio, including chatter of that variety surrounding the group's decision in June to pull out of a previously scheduled Governors Ball performance. A new interview with Quavo, however, should do well in further silencing any such talk.
Quavo is the latest artist to receive the GQ Hypecover treatment, with his mother Edna and brother Willie Bands featured in the accompanying images from photographer Hajar Benjida. And while the interview itself sees Quavo touching on a number of topics of interest to fans, including the importance of his family and his personal ambitions with regards to acting and directing, the current status of Migos—a group with nearly 15 years of activity to its name—was also discussed.
As Quavo explained to writer Jewel Wicker, the trio is now at a point in its trajectory where it's crucial for each member to build up their individual catalog. Doing so, per Quavo, only helps their longevity as a collective in the end.
"It was all about Migos, Migos, Migos. The three of us," he said of the first chunk of Migos' prolific run. "I feel like every group member has to establish themselves. Their own body of work. If not, you start losing members." 
Adding to that, Quavo explained that he sees himself as a "quarterback in life," noting now is the time to make plays.
"I'm a quarterback in life," he said. "But now that I want it, I'm just going to show you."
Also receiving a bit of attention here is footage from 2020 showing a portion of an argument between Quavo and Saweetie, who were dating at the time. While Quavo has largely refrained from addressing the context of the footage, he did tell GQ Hype he would "never once in a million years want to do any harm to any woman, period." He also pushed back against criticism he received over the footage, particularly those who posited the moment as being indicative of abuse.
"I don't like what people think," he told the outlet. "When they saw the elevator thing they thought it was abusive, something crazy."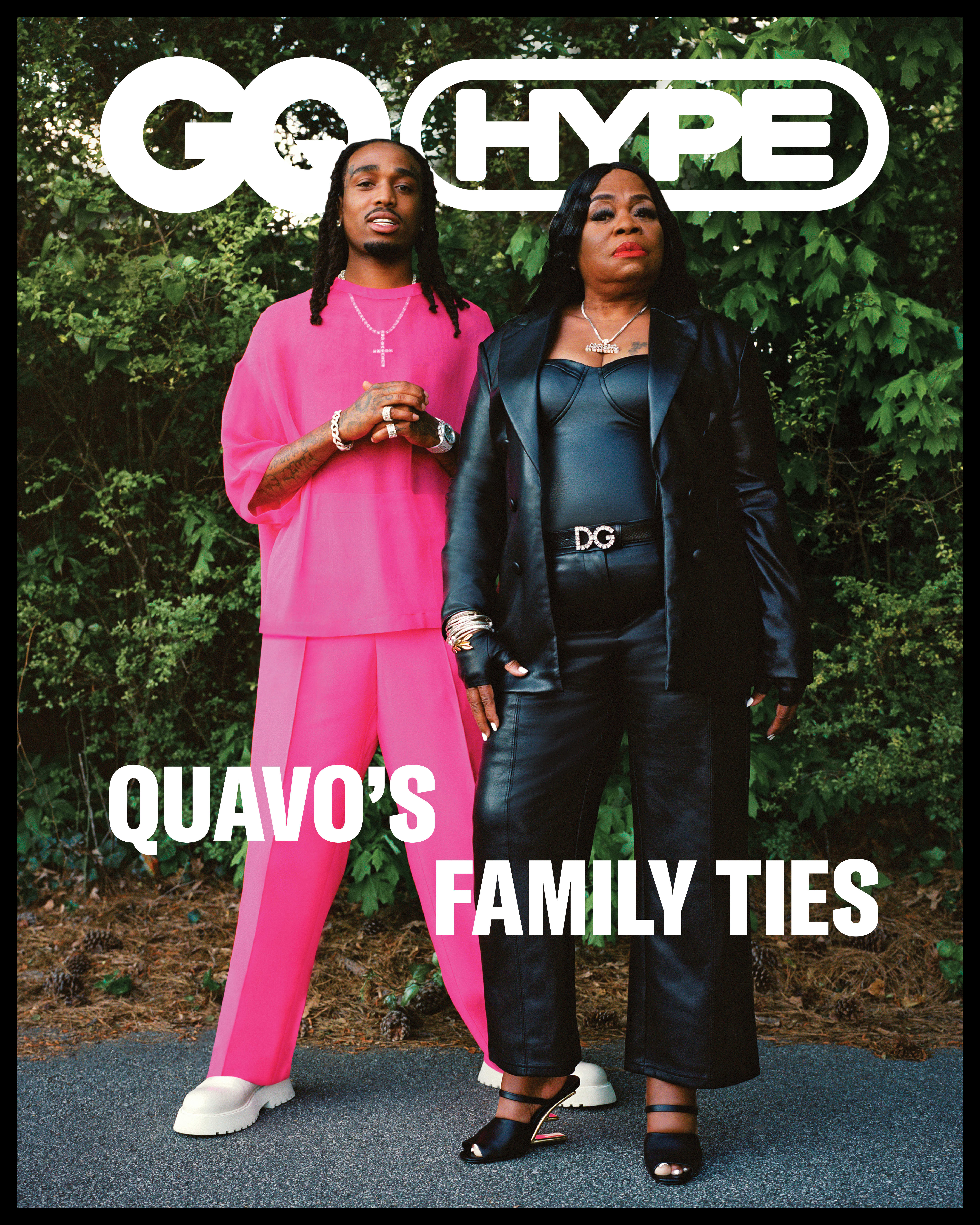 Elsewhere, Quavo touched on his acting strategy ("I know of want to be like an Ice Cube") and his desire to expand his directorial repertoire, with Chloe x Halle getting a mention as artists with whom he wants to collaborate visually. Read the full interview here.
As for related Migos news, shortly after that aforementioned Governors Ball cancelation (and subsequent Lil Wayne replacement), the tension rumors were somewhat quelled with news that Quavo had gifted his Unc and Phew partner Takeoff with a pricey chain featuring the faces of the oft-imitated Georgia trio.
In short, it doesn't sound like the Migos are going anywhere anytime soon but are simply in a period of building up their individual powers. This period of individual strengthening only stands to help the group, whose most recent studio album was 2021's Culture III.