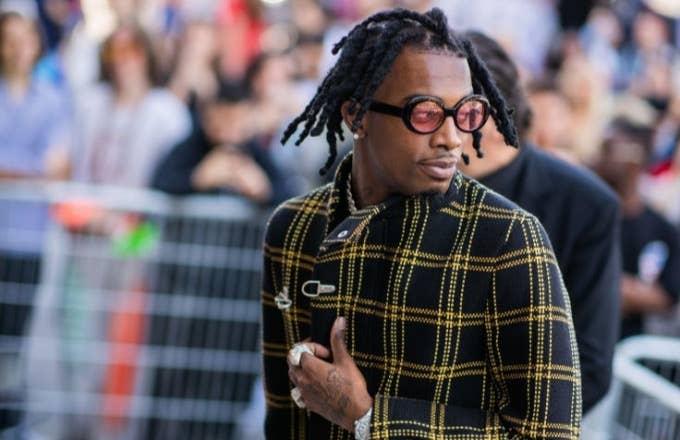 Being a public figure and having your relationships discussed openly as entertainment for the masses is no doubt a uniquely awful way to maneuver through the already terrible experience of modern dating. For Playboi Carti, however, he recently had to step up with some record-setting in light of certain developments fresh from the rumor factory.
At a recent show, Carti directly addressed rumors of a split from Iggy Azalea. "And I got one more thing to say too, and I don't just do this for my girl," Carti told the crowd before also sneaking in another Whole Lotta Red tease. "Me and my girl never broke up. That shit fake. And I ain't gon' lie, I'm happy as hell."
The two took their matters of coupling public with a couch-set Instagram update back in September. As a special holiday surprise, Azalea recently gifted Carti with a new Lamborghini.
Carti will keep Die Lit on the road through at least February, as he was recently announced as support on ASAP Rocky's Injured Generation Tour alongside Comethazine and Ski Mask the Slump God. He's also on the lineup for this year's Coachella.
Azalea, meanwhile, is fresh off announcing a new 2.7 million dollar deal. When detailing the deal on Twitter, Azalea also said she had gained control of her master recordings. Her most recent project, the six-track Survive the Summer EP, was released back in August via Island.