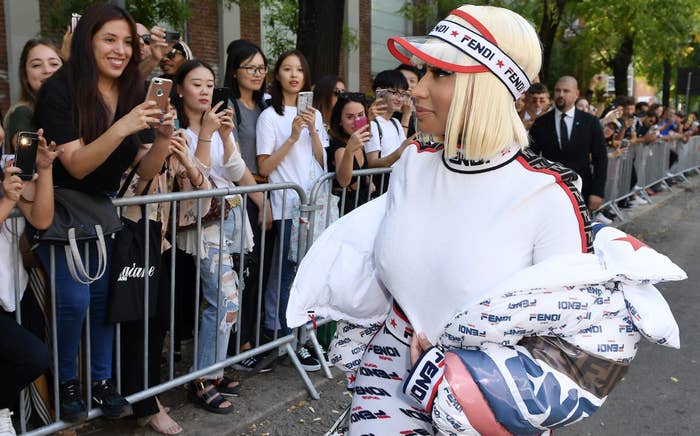 Nicki Minaj's thirdhand swollen testicles claim is now the subject of a public statement from Trinidad and Tobago's Minister of Health Terrence Deyalsingh.
Per a regional report from CNC3, Deyalsingh announced he and his team were not able to find any truth to the claim of Minaj's cousin's friend having been left with swollen genitalia after receiving the COVID-19 vaccine.
"We had to check and make sure that what she was claiming was either true or false," Deyalsingh said in a news conference. "Unfortunately, we wasted so much time yesterday running down this false claim. As far as we know at this point in time, there has been no such reported either side effect or adverse event."
Continuing, Deyalsingh reiterated the fact that time had been wasted responding to this claim:
"What was sad about this is that it wasted our time yesterday trying to track down, because we take all these claims seriously, whether it's on social media or mainstream media," he said. "As we stand now, there is absolutely no reported such side effect or adverse event of testicular swelling in Trinidad, or I dare say anywhere. None that we know of anywhere else in the world."
Confirmed common causes for swollen testicles include infection, a buildup of fluid, traumatic injury, and cancer. Dr. Anthony Fauci, chief medical advisor to the POTUS, previously responded to Minaj's comments by pointing out that the answer to whether there was any truth to the testicles claim was indeed "a resounding no."
Anyway, click here to make a vaccine appointment if you haven't already done so. And for a rundown of why the vaccine is indeed safe, hit this.