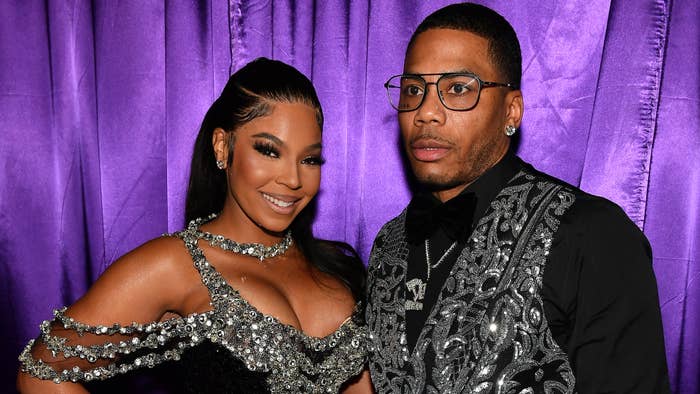 Nelly has confirmed that he and Ashanti are indeed back together.
In the latest episode of Philo TV's Boss Moves with Rasheeda and Kirk, Nelly was asked at the very top of his interview whether he and Ashanti are "back together." The question initially prompted a good bit of laughter, as well as some jokes from Nelly about the lack of a "warm-up" or "softening" before Rasheeda proceeded to "fire off" that kind of question.
Ultimately, Nelly confirmed what's been rumored for several months now.
"Yeah, we cool again," he said. "We cool again. I think it surprised both of us, though. It wasn't anything that was, like, I don't think planned. I think we both was pretty much doing what we do. But sometimes being separate, you understand one another more."
Elaborating further, Nelly pointed to the passing of time as being crucial for this particular situation, specifically in showing him how everyone is capable of being "defensive sometimes in our own relationships."
Key this time around, Nelly added, is that there is "no pressure" like what he and Ashanti faced earlier in their respective careers and relationships. He also spoke about relationships more generally, including the 61-year relationship his grandparents enjoyed and his parents' divorce.
On the topic of marriage, Nelly also shared some insight, namely that if he were to ever take such a leap, he'd intend for it to be a lifelong commitment.
"I think for me, because I've never been married, my goal is to die married," he said. "It's not to have been married."
While reunion rumors started hitting timelines earlier this year, Nelly and Ashanti, of course, were first romantically linked back in 2003. The two also made music together in the 2000s, including the 2008 single "Body on Me."