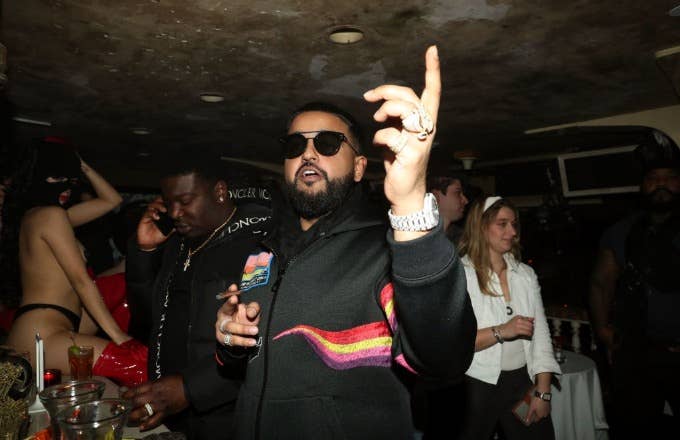 From now on, when Nav is leaving Delilah in West Hollywood and hopping into a Lamborghini truck, he would like to receive more enthusiasm from witnessing paparazzi.
In a fresh chat with Pitchfork published Wednesday, the proven Bad Habits curator was asked about fame. From where Nav stands now, he explained, the fame is still being developed but is certainly among his chief goals as a creator. 
"Honestly, I feel like I'm just now starting to get famous," he said. "But fame is something I want, it's a good problem to have. I'm still not there, because when I walk out of fucking Delilah in L.A. and TMZ will be standing out there with cameras and not even take a picture of me, I get sick. I get in my fucking Lambo truck right in front of them. All my jewelry on and they don't even take one picture."
Bad Habits, Nav predicts, will change that. With last year's studio debut Reckless, by comparison, Nav explained that immaturity contributed to a loss of artistic vision. In fact, it quickly settled in that he "didn't release that good of an album" upon release. "I thought the fans would just like whatever I put out because it was me," he said, admitting he was lost in a new lifestyle at the time. "When I saw the reviews from fans and on websites, I realized I could really lose everything."
Speaking with Complex for his first-ever interview back in 2017, Nav shared a notably different outlook on drawing attention to himself. Looking back on his path to XO and his fateful Drake co-sign, Nav said at the time that he used to be "more hard-headed" and desirous of that attention. "I was more, like, wild; I wanted to go out," he said then. "I really wanted attention. I really liked attention. But now that I got all the attention I find myself just, like, chilling by myself or going to low-key places."
Bad Habits is sadly missing a feature from Nav's fellow brief retiree Lil Uzi Vert, with the Toronto artist previously placing blame for the omission on DJ Drama and Don Cannon. At any rate, Nav has already deluxe-ified the album to include new features from Future and 88Glam.