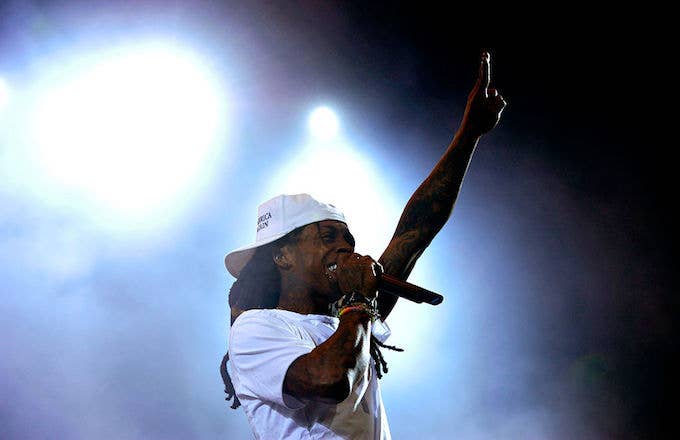 Lil Wayne is reportedly out of the hospital after suffering several seizures at a hotel in Chicago over the weekend. Wayne has been released and advised to take two weeks off from his hectic work schedule, TMZreported Tuesday.
The seizures that resulted in the hospital stay Sunday were reportedly caused by Wayne's nonstop schedule, during which the rapper had recently gotten "no sleep." Despite rumors that the hospital stay was caused by lean consumption, TMZsaid that the seizures were caused solely by Wayne's schedule. According to the site's sources, Wayne had recently been going out after shows before immediately hitting the studio without rest.
Wayne was previously hospitalized in 2013 and 2016 for seizures. Following similar lean rumors surrounding the 2016 incident, representatives for Wayne told TMZ at the time that the incident was caused by a lack of required medication.
In a previous interview with Power 106, Wayne said he's had multiple seizure that never made headlines. "This isn't my first, second, third, fourth, fifth, sixth, seventh seizure," he said. "I've had a bunch of seizures. Y'all just never hear about them."
Following the most recent hospitalization, Wayne's daughter Reginae Carter thanked fans for their support and told them not to believe everything they hear:
Wayne is set to hit the road again Sept. 23.