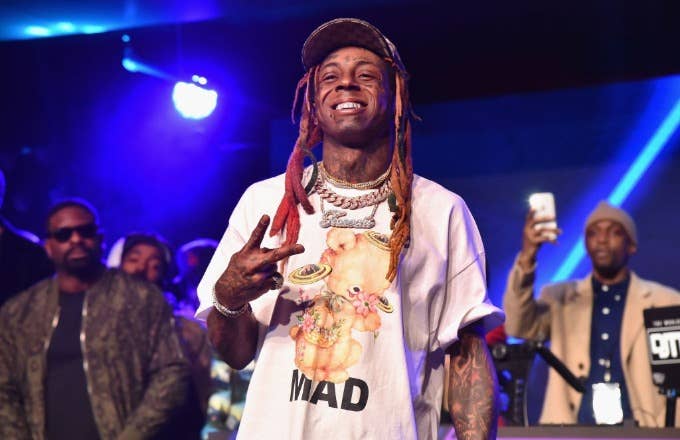 Lil Wayne has reportedly settled up with the Internal Revenue Service by way of a recent payment in the amount of millions.
Weezy, per court docs cited byThe Blast Friday, recently paid $14 million to the IRS in connection with two multimillion-dollar liens. Specifically, Wayne was reportedly accused of missing a $7,341,399.07 tax payment in 2011 and another one for $6,853,545.77 in 2012. All told, that's $14,194,944.84. Now, the IRS has filed releases of both federal tax liens, which originally hit Wayne in 2017.
Additional info was not made available.
Back in December, Wayne himself addressed tax-related matters from the stage in Chicago, shouting out recent Vanguard Award recipient JAY-Z for his behind-the-scenes assistance on a previous issue. "There's people like Jay-Z," he said at the time. "He helped me when I was really, really, really down. Really, really, really down . . . Jay don't want me to tell nobody. That man helped me with my taxes. He's a real friend, y'all."
Weezy will soon be back on the road in a big way in support of his mercifully unleashed Tha Carter V, which saw the living legend collaborate with a range of peers and arguable disciples ranging from Swizz Beatz to Travis Scott. He's notably set for a number of festival appearances this summer, including the recently detailed Lollapalooza with Ariana Grande and The Motherfucking Strokes.