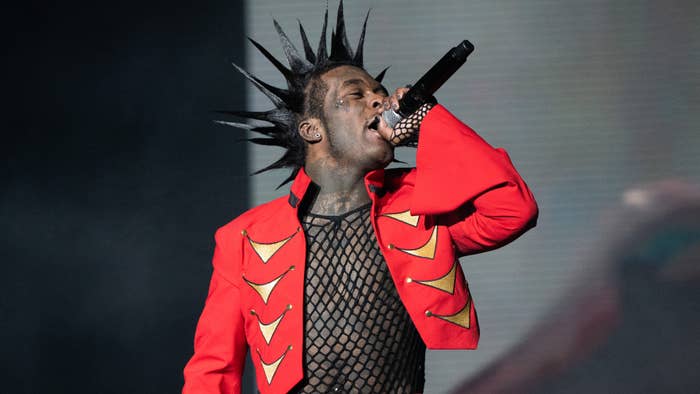 Over the weekend, Lil Uzi Vert introduced their fans to a new apparent alter ego by the name of Leslie. In a short clip included as part of an Instagram carousel, captioned "Leslie was in Thailand," they were seen enjoying some insect delicacies. The update also included a number of photos of Uzi, a.k.a. Leslie, wearing a Pink Tape t-shirt, a possible tease for his upcoming album. In a final clip, Uzi can be heard quoting a certain Hangover quote to the camera.
Uzi's current IG bio, notably, also lists the name "Leslie Chow." This, of course, is also the name of the character Ken Jeong plays in the Hangover trilogy.
Uzi was among the roster of artists who performed as part of the Rolling Loud Thailand lineup last week. As noted by festival reps, Rolling Loud Thailand marked the first instance of a Rolling Loud festival taking place in Asia. Uzi performed on the first night of the three-day event, as did Rae Sremmurd and Cardi B, among others.
On the festival front, Uzi is also set to make a number of additional appearances in the coming months, including the recently announced 2023 edition of Lyrical Lemonade's Summer Smash in Chicago this June. Kid Cudi, Future, and Playboi Carti are headlining. See the full lineup below.