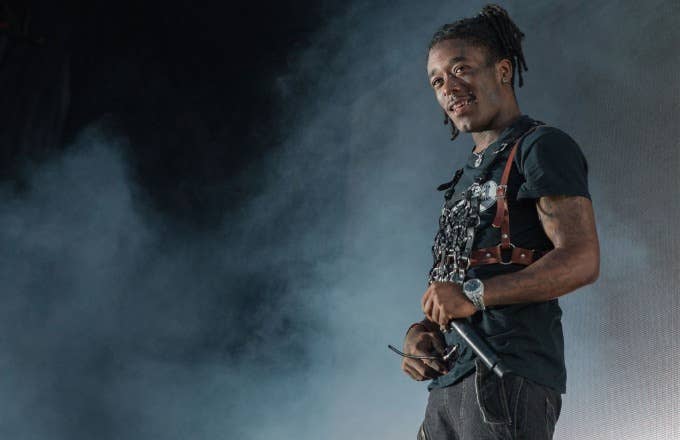 As the wait for Lil Uzi Vert's increasingly mysterious Eternal Atake project trudges forward, word is in that Uzi—fresh off the release of his vampirical "Sanguine Paradise" video—has called off multiple show dates overseas.
PerNME, Uzi's Wireless Festival date slated for this weekend, as well as once-imminent performances scheduled for Longitude Fest in Ireland and Woo Hah! in the Netherlands, have been canceled. Additionally, a previous announcement from Open'er Festival informed fans that Uzi wouldn't be making it. According to Reddit sleuths, a Longitude rep even went so far as to claim Uzi has canceled "the rest of his European festival run."
Uzi, meanwhile, has not publicly commented on any of this.
With word on Eternal Atake's release still stuck in an endless loop of updates, claiming its drop is imminent, then unknown, (then imminent again, etc.), Uzi at least mercifully confirmed in a recent Zane Lowe interview that he will make an appearance alongside The Neptunes on an upcoming blink-182 track.
In the meantime, let's be thankful for the clearly Blade-inspired "Sanguine Paradise" video. Revisit the video, co-directed by Uzi and Daps, below.