A key component of the Eternal Atake era, as you well know, are the semi-regular updates of relative vagueness regarding its expected arrival date. And through it all, fans have been given the distinct impression that Lil Uzi Vert is not pleased with his current label situation.
Not long after we were given another one of those updates, Uzi and Roc Nation—who were recently reported as having stepped in for assistance—exchanged some promising words that have some fans thinking the road to Eternal Atake could be hitting some smoother patches of pavement.
"I love Roc Nation," Uzi said in an Instagram Story update late Thursday. "Feel so normal. Thank you." Uzi's emoji-assisted shout-out was followed by an equally complimentary message from the Roc Nation Instagram account stating "right back at you," complete with more emoji.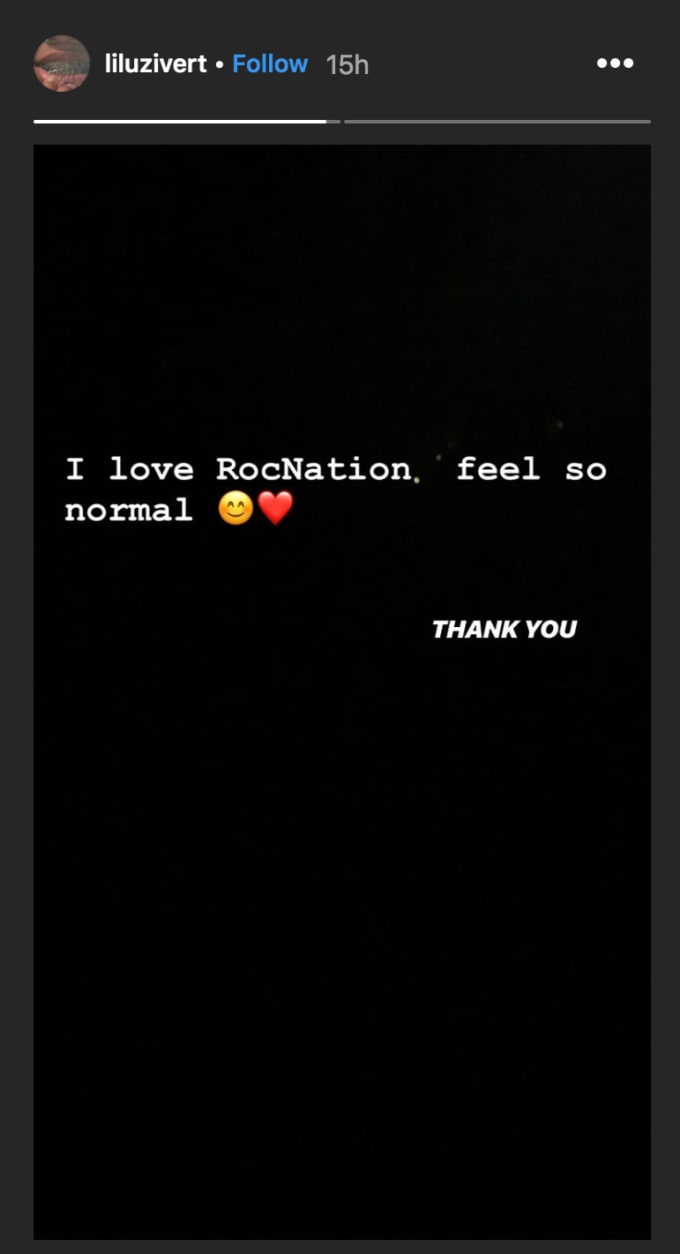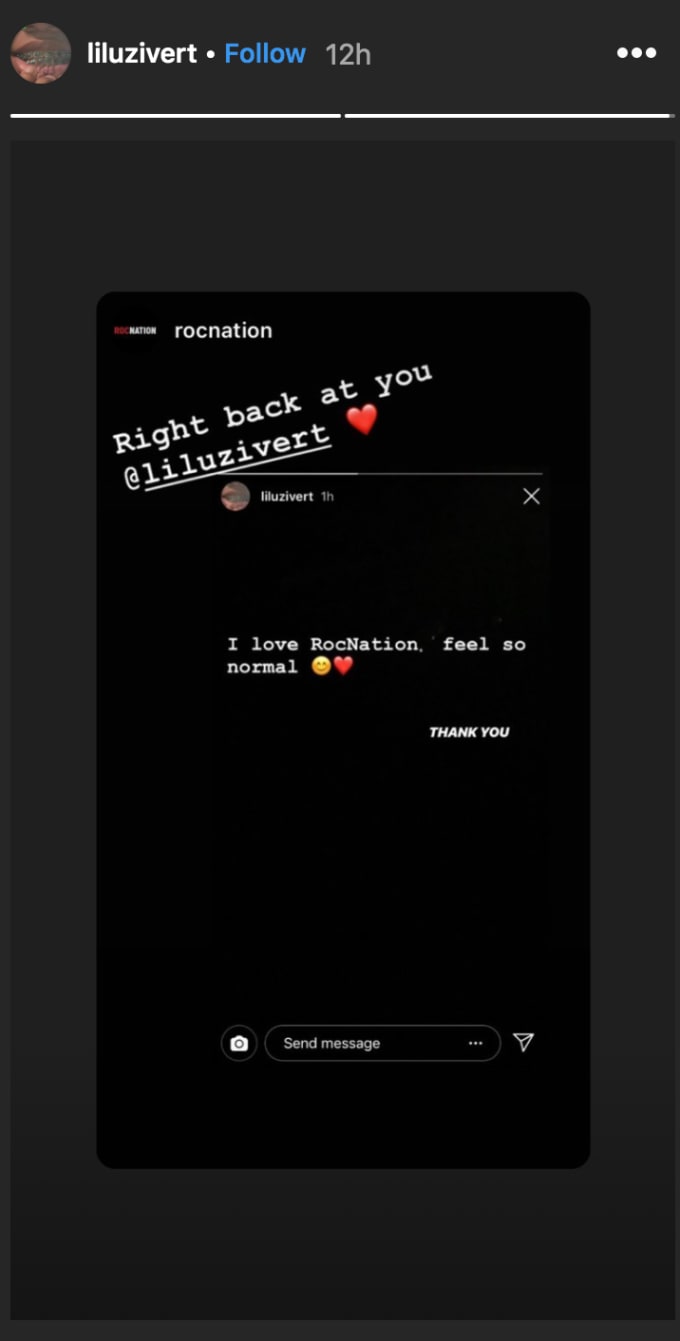 Earlier this week, a clip surfaced in which Uzi was asked for the latest word on an Eternal Atake release date.
"Um, I don't know, honestly," Uzi told the fan, seemingly breaking from another recent fan encounter clip in which he appeared to suggest that the Luv Is Rage 2 follow-up was somewhat imminent.
At any rate, Thursday's Roc Nation exchange is indeed promising, especially considering this March's news that the JAY-founded company was now in the picture. In fact, a source close to the situation confirmed to Complex at the time that Uzi was now only being managed by Roc Nation.
For more on the road to Eternal Atake, including those Heaven's Gate-referencing teases, click here.