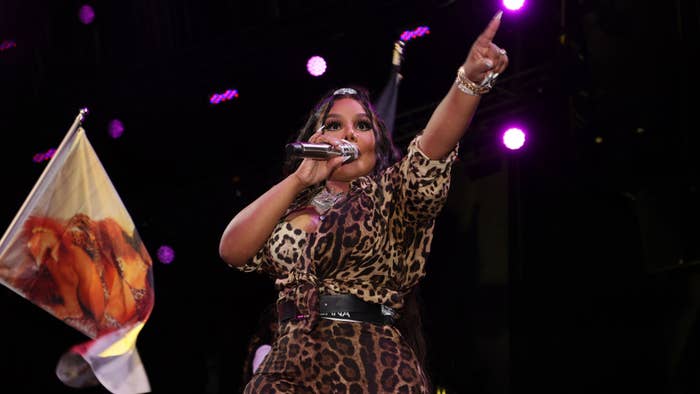 Lil' Kim is speaking out after some, including 50 Cent, tried to twist her words to stir up an issue between her and Nicki Minaj.
As previously reported, Kim linked with Megan Thee Stallion for the remix to the latter's "Plan B" on Friday, resulting in lyrical contributions focused on an ex who, in Kim's words, is "useless." At the top of the first verse, Kim calls this ex "a bitch" before also stating his father and brother are also bitches:
"Keep acting like this and your son gon' be a bitch"
Despite the clear ex-focused context of the track, 50 shared an ultimately removed post to Instagram (see below) in which he tagged Nicki and urged her to "light her ass up" because "she said something about the baby."
In a number of IG Stories updates, Kim addressed this word-twisting directly.
"I never said a word about anyone's child …please feel free to listen to the song where we were clearly talking about an EX," Kim wrote in one update. "To try and twist my words to have an excuse to take digs at my child is disgusting. I'm one of the most disrespected legends in the game but what you will not do is come for MY CHILD."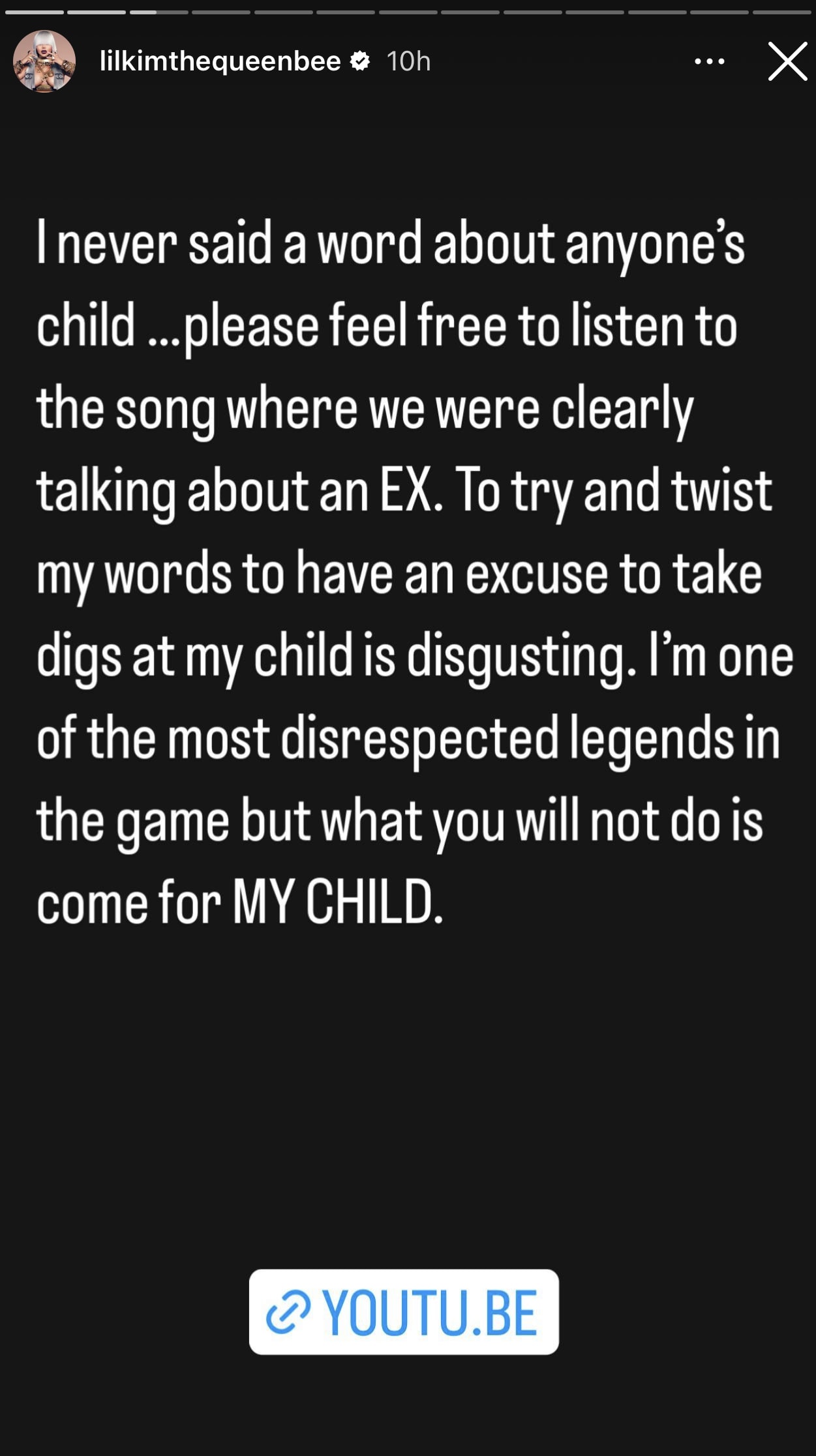 In additional updates, Kim mentioned 50 directly, calling his tactics "lame" and "disgraceful" while questioning why people keep going for it.
"He created this whole false narrative to cause drama and confusion because the girl He wanted is getting too much attention," she said.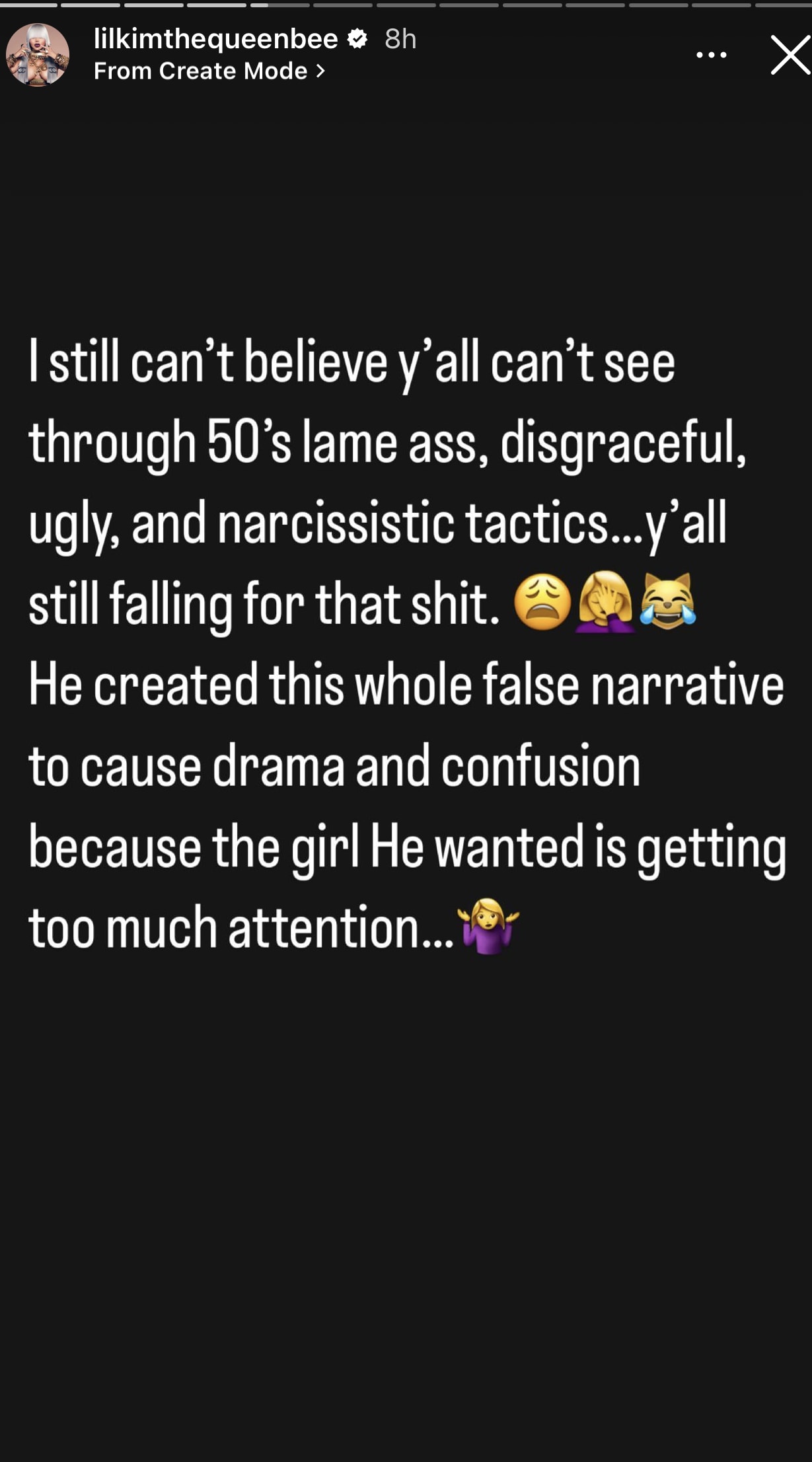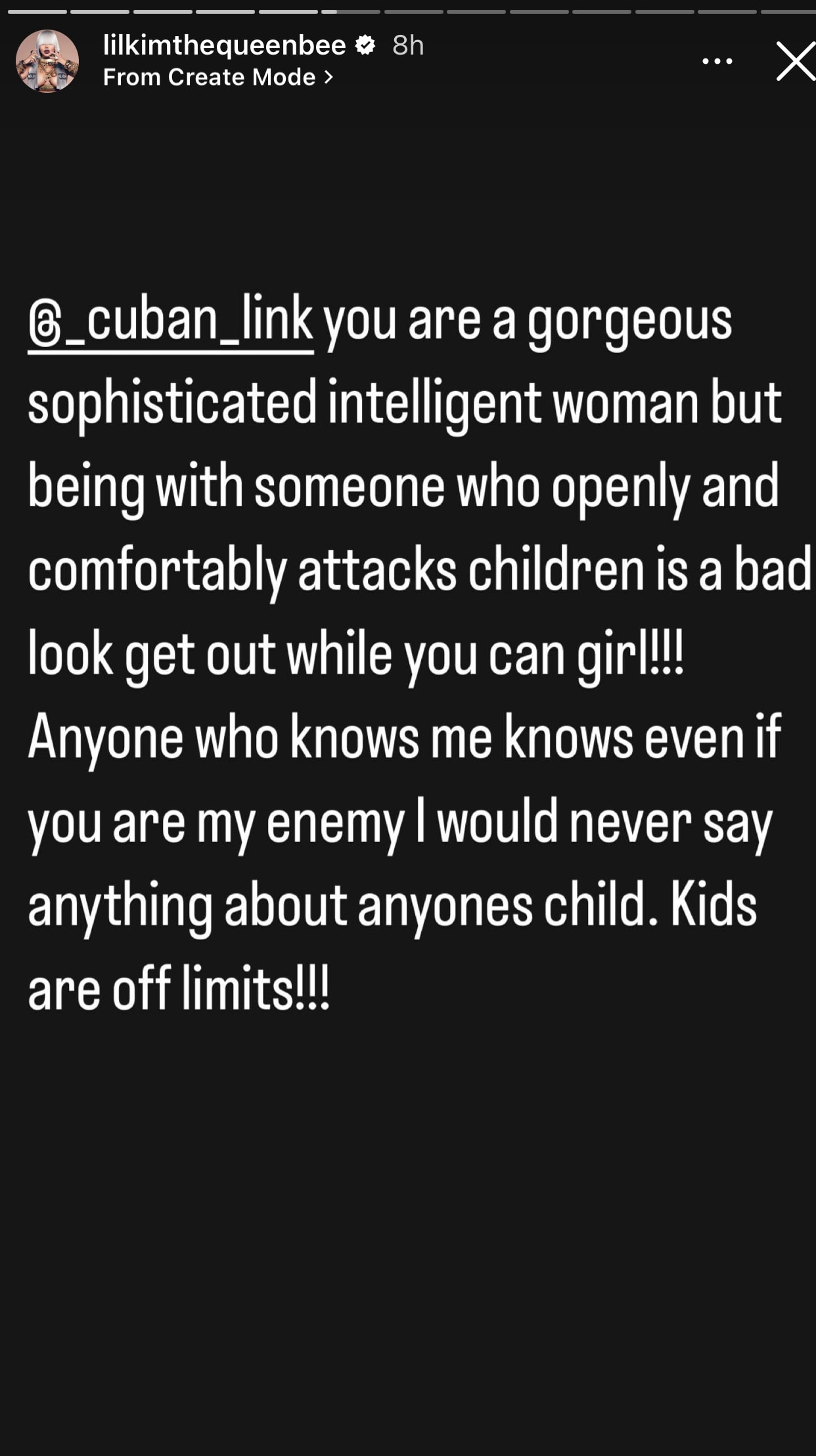 Back in July, Cardi B announced during a Hot 97 interview that she planned on having Kim featured on her upcoming new album. Revisit the interview in full here.