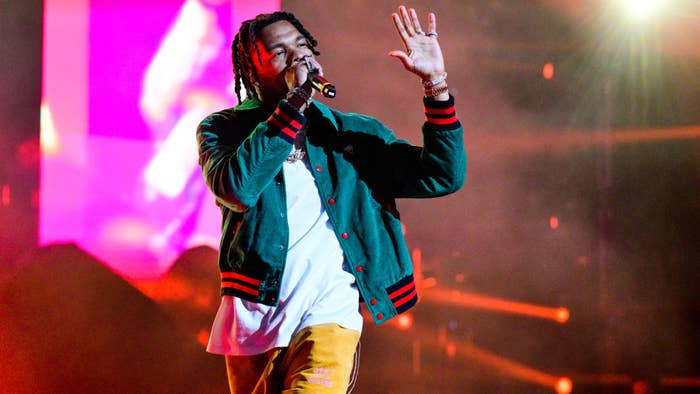 Lil Baby, like virtually all public figures across pop culture, has been the subject of numerous inaccurate claims regarding his net worth.
The Atlanta rapper has addressed this issue directly. On the It's Only Me track "Pop Out," he rapped, "Google said my net worth five mil/I got that shit in cash." He went a bit further in an interview with Speedy Morman for Complex's 360 series.
When asked directly in his 2022 interview about the aforementioned lyric, Lil Baby revealed that his son was the one who first informed him of the Google inaccuracy.
"My son told me that one of his friends at school told him, then he looked up my net worth and it was five million," he said.
Asked to elaborate on just how inaccurate this estimate was, Baby just laughed.
"Nobody's on that Google net worth is real, is correct, is accurate," he pointed out. "Nobody."
As for whether his is "well past that" figure, Baby laughed again. "Right," he said.
Last year, Lil Baby also claimed he charges up to $350K for a feature verse.
For those unfamiliar with this aspect of celebrity, here's the short of it: A quick Googling of any given celebrity, be it Lil Baby or anyone else, will result in purported estimates of that person's net worth.
The problem, of course, is that likely none of these estimates are even remotely accurate. Sadly, however, the objective unreliability of such information rarely stops it from circulating among fans and detractors under the deeply misguided assumption that it's based in fact.
See the full interview with Lil Baby below.