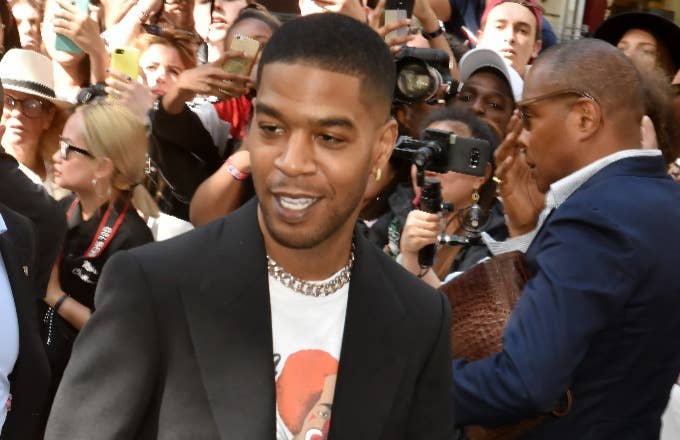 Amid Kanye West's terrible horrible no good very bad year, he gave fans a long-awaited gift in the form of the inaugural (and excellent) Kid Cudi collab album Kids See Ghosts. The two pushed that album into the stratosphere with their debut performance as a duo of the same name at this weekend's Camp Flog Gnaw, performing inside a levitating box not unlike the one found on Lorde's recent run of Melodrama shows.
In addition to cuts from the seven-track Ghosts, Cudi and West gave the Los Angeles crowd renditions of select cuts from The Life of Pablo, 808s & Heartbreak, Man on the Moon, and more. As he was for Pusha-T's impeccable performance Saturday, Camp Flog Gnaw boss Tyler, the Creator was front and center getting lost in the music.
Below, battle the regret of Flog Gnaw ticketlessness with some footage from the evening:
Though a full-blown tour hasn't yet been announced, the likelihood seems quite high. Cudi also previously teased that more Ghosts albums could be coming down the road. "There are some songs that we didn't use that I'm hopeful we can put out later," he told Billboard back in July during his cover story interview. "But the plan is to do more Kids See Ghosts albums."