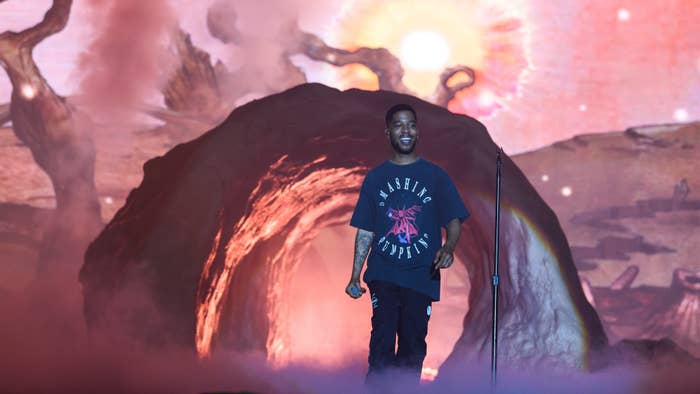 Kid Cudi attended a Bernie Sanders rally over the weekend.
On Sunday night, Cudi shared a photo to Twitter after meeting with Sarah Silverman, who was among the special guests Sanders' team had enlisted to address the crowd at the Los Angeles Convention Center-held rally. 
Silverman later shared the same all-smiles pic, joking that Cudi was her "nephew."
And while Cudi didn't specifically give a shout-out to Sanders when sharing the impromptu photo, fans were quick to put two and two together on their own:
Cudi also notably showed support for Sanders back in October. Following Sanders' tweet about how "idiotic" it is that the federal government still chooses to treat marijuana as though it boasts heroin-esque possibilities for danger, Cudi chimed in at the time with a "Yeaaaa Bernie!!"
A local CBS outlet reported that more than 15,000 supporters showed up for the Sanders rally on Sunday, which was held two days ahead of the California primary election.
Silverman, meanwhile, was joined on the lineup for the Los Angeles rally by Dick Van Dyke and Public Enemy Radio:
Cudi recently shared a preview of some imminent new music on his IG Story. As has been widely reported, his two-fold Entergalactic project is set to arrive later this year: