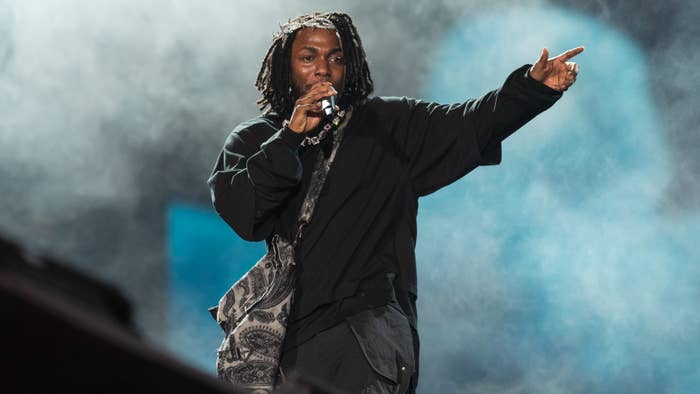 Kendrick Lamar fans were met with a nice surprise early Tuesday.
As seen here, Kendrick—currently fresh off his Saturday Night Live performance—is on the cover of the newest issue of W. In the resulting feature, Kendrick discusses the extended internal journey required to arrive at what would ultimately become his Mr. Morale & the Big Steppersalbum.
Speaking with Briana Younger, Kendrick explained how his latest album (which, like the rest of his discography, has been met with widespread acclaim) stands as the "marker and the growth" of everything he's "always wanted to say" in his art.
"I'm not even the same person I was yesterday," Kendrick said. "That's what keeps me creative. I have so much discipline as far as repetition—I don't give a fuck if it's a thousand push-ups or pull-ups or whatever, but it's always that extra 5 percent I'm like, What am I on today? What's going to be the evolution for myself today?"
Directly addressing the acclaim he's received during his career, Kendrick detailed how his feelings surrounding the deeply personal themes of Mr. Morale have shifted his attitude toward such praise.
"I've had rewards for my other albums in different ways, whether it was accolades, whether it was the Pulitzer, whether it was the Grammys," he told W. "This one is the reward for humanity for me."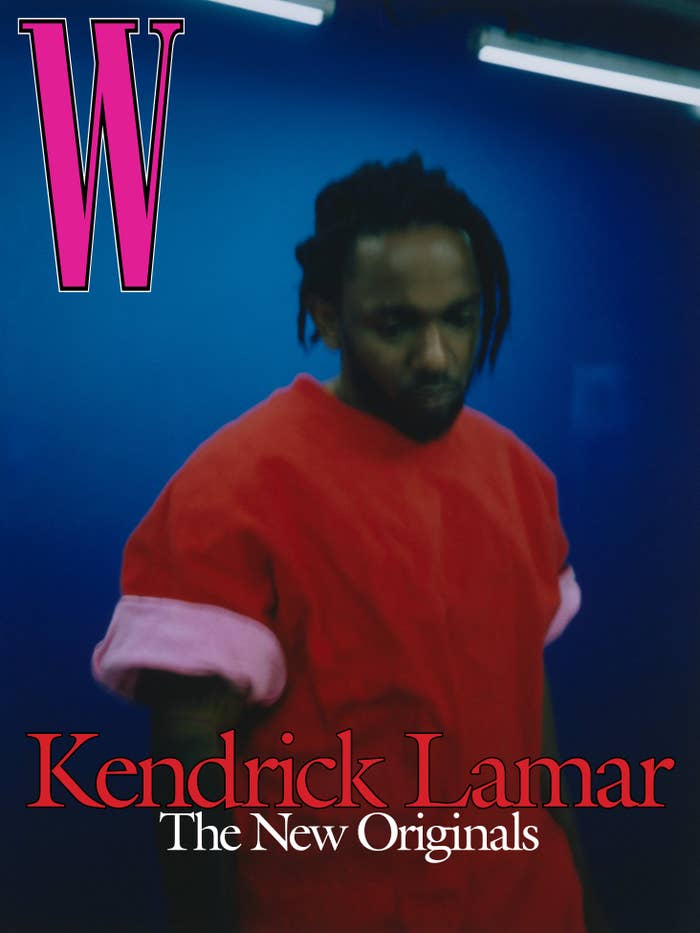 Directly commenting on the inspiring honesty at the core of his latest batch of songs, Kendrick reminded readers he is indeed a "private person," which made the process behind these songs all the more difficult ("It was tough for me"). According to Kendrick, he also had to protect this work by insulating himself from any pre-release commentary on his words, including from family. This was done, per Kendrick, because he "didn't want the influence," as well as to avoid any potential push to have not presented this work in the "rawest" and "truest" way possible.
"I had to reap whatever consequences came behind that, and also be compassionate and show empathy if they were hurt by it," Kendrick said, adding that these songs may have never been released if he had let the thoughts of others find their way into the mix.
The full W piece, featuring photography by Renell Medrano, can be found here.
Kendrick, who first appeared as an SNL musical guest nearly a decade ago, returned to the NBC series for its Season 48 premiere this month with host and Top Gun: Maverick star Miles Teller. A trio of Mr. Morale tracks were given stage time, including a medley of "N95" and "Rich Spirit" and a Sampha-featuring performance of "Father Time."
Kendrick's Big Steppers Tour, rightfully, has generated a slew of breakout coverage, complete with a swiftly-made-viral clip of a security guard understandably being moved to tears. A string of international dates continues this month with stops in Berlin, Hamburg, Copenhagen, Stockholm, Oslo, and more.
Addressing the viral cry in a subsequent chat with Jazzy's World TV, Kendrick highlighted this reaction as exactly what an artist hopes for when sharing their work with the world.
"I was like, man, I wonder what he going through?" Kendrick said in July. "But at the end of the day that's how you want everybody to perceive your music."