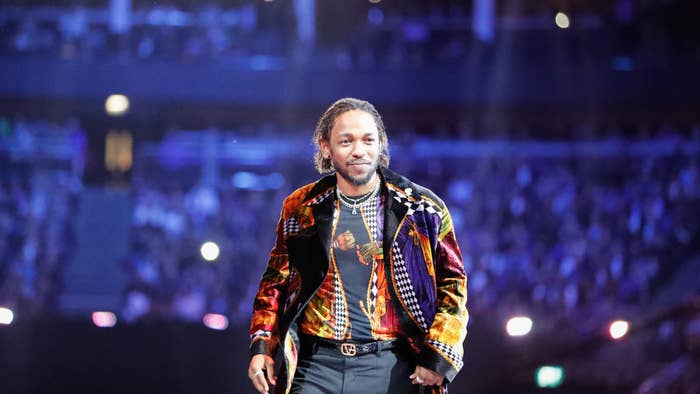 Kendrick Lamar's two-part new album, Mr. Morale & the Big Steppers, is out now. As fans continue to break down the lyrics to the DAMN. follow-up, it's been noted that "Savior"—featuring Baby Keem and Sam Dew—sees Kendrick using a portion of the song's second verse to touch on anti-vaccine rhetoric associated with the ongoing COVID-19 pandemic.
Specifically, Kendrick mentions Kyrie Irving, who missed a string of Brooklyn Nets games after refusing to get the (safe and effective) vaccine. Preceding the Kyrie line is mention of hearing a Christian refer to the vaccine as the so-called "mark of the beast," only to later see the same Christian pray "to Pfizer for relief" after catching COVID-19:
"Seen a Christian say the vaccine mark of the beast
Then he caught COVID and prayed to Pfizer for relief
Then I caught COVID and started to question Kyrie"
This week, Brooklyn Nets general manager Sean Marks told reporters discussions are likely to be held regarding a possible contract extension for Irving, with focus being placed on the stated need for a measurable commitment from the point guard moving forward.
"It's a team sport and you need everybody out there on the court," Marks said, per a report from the Associated Press.
Back in March, Irving was allowed to play home games again due to a then-impending vaccine mandate change.