Kanye West's God-themed Jesus Is King, at least at the time of this writing, still isn't out yet. However, that didn't stop West from showing up for Jimmy Kimmel Live Thursday night.
West surprised the audience for Kimmel's show with a walk-on appearance in Brooklyn, where the host has been doing his show for a special week of broadcasts.
"It's gonna be dropping at 12 am," West said when asked about the album. "It's out now." As you now know, this turned out to be not accurate.
Briefly, West and Kimmel also discussed God stuff and whatnot. Asked if he was a "Christian music artist now," West said he's "just a Christian everything." At one point in the interview, West broke what is apparently a rule for him now: He said the word "ass" and immediately apologized.
"I'm sorry I said 'ass,'" he said. "My Christian scorecard is lowered for the day."
Kimmel also announced that West would be returning to the show Friday night for a "special performance from his new album Jesus Is King."
If you're into tithing or whatever, West also released some merch online. This merch, which became a highlighted talking point from West's Thursday-released Zane Lowe chat, was also available in-person at a Jesus Is King screening/listening event in Inglewood earlier this week.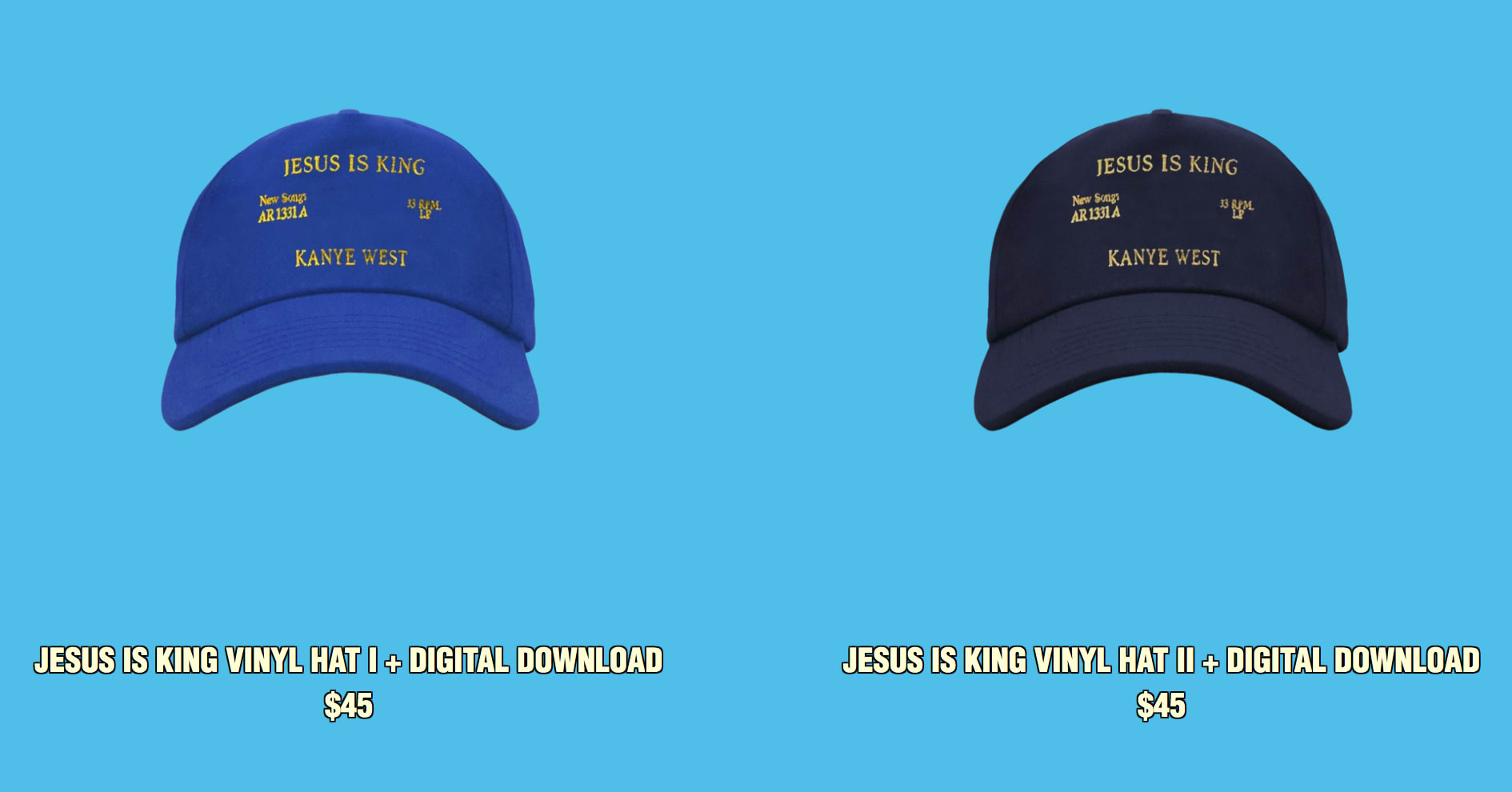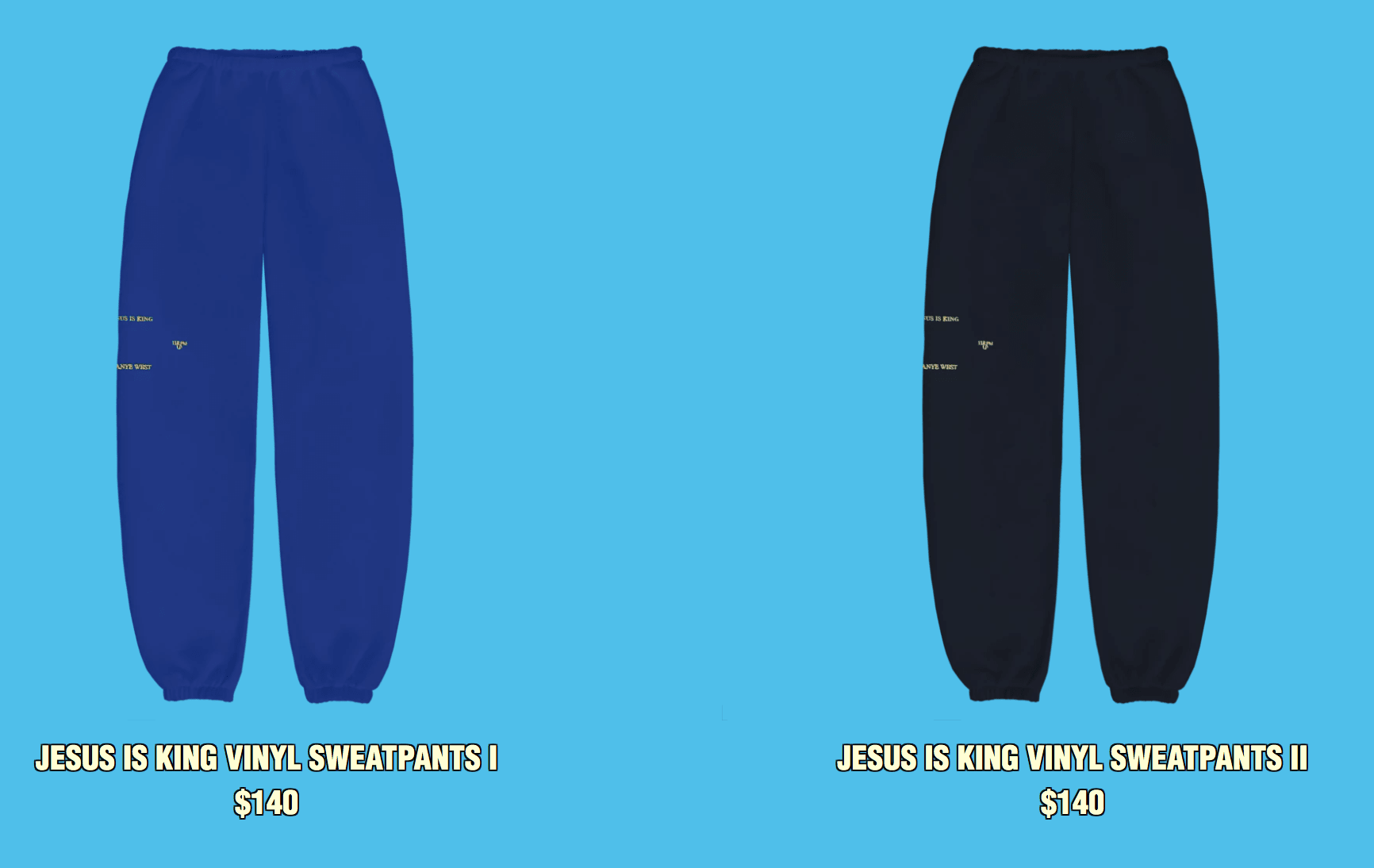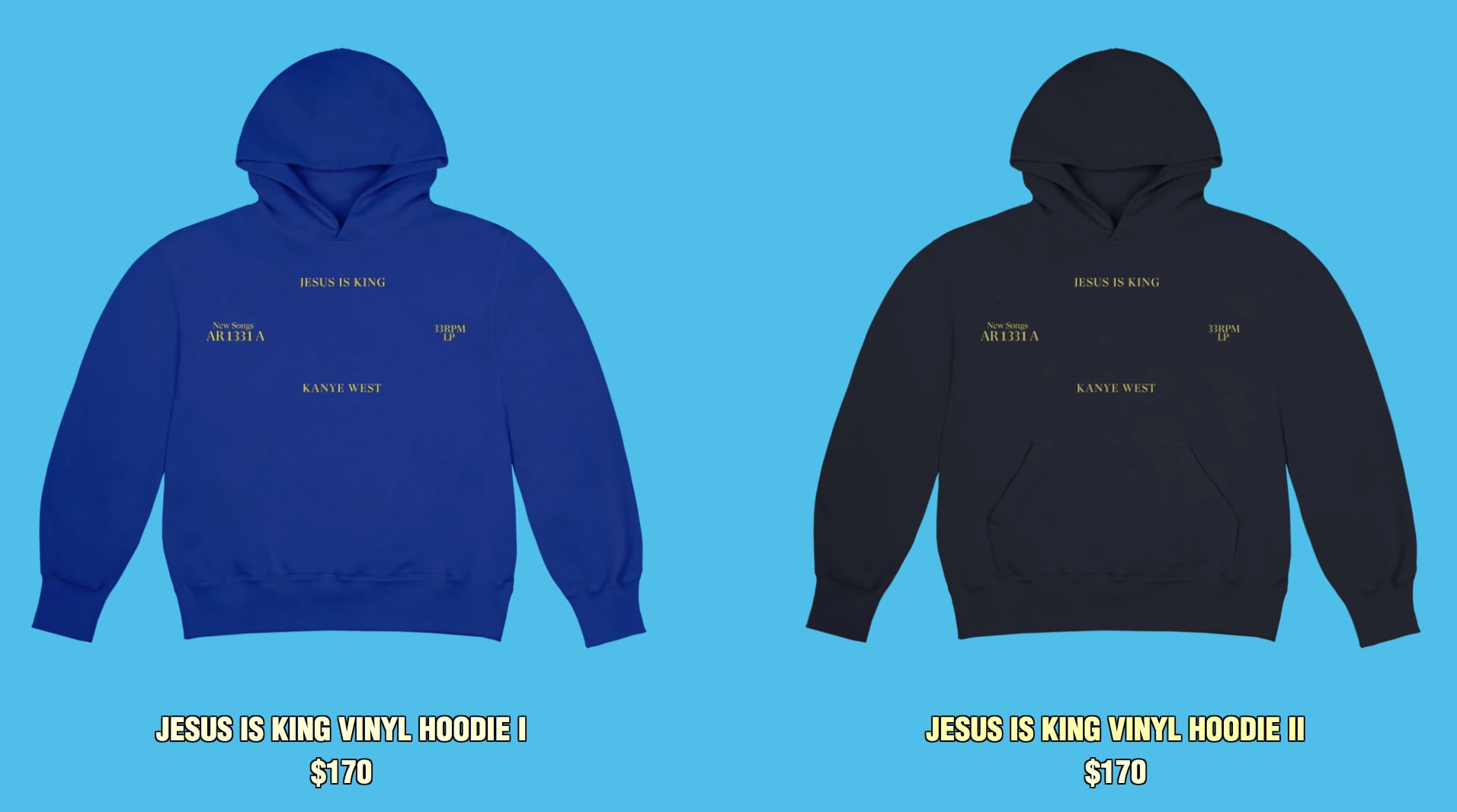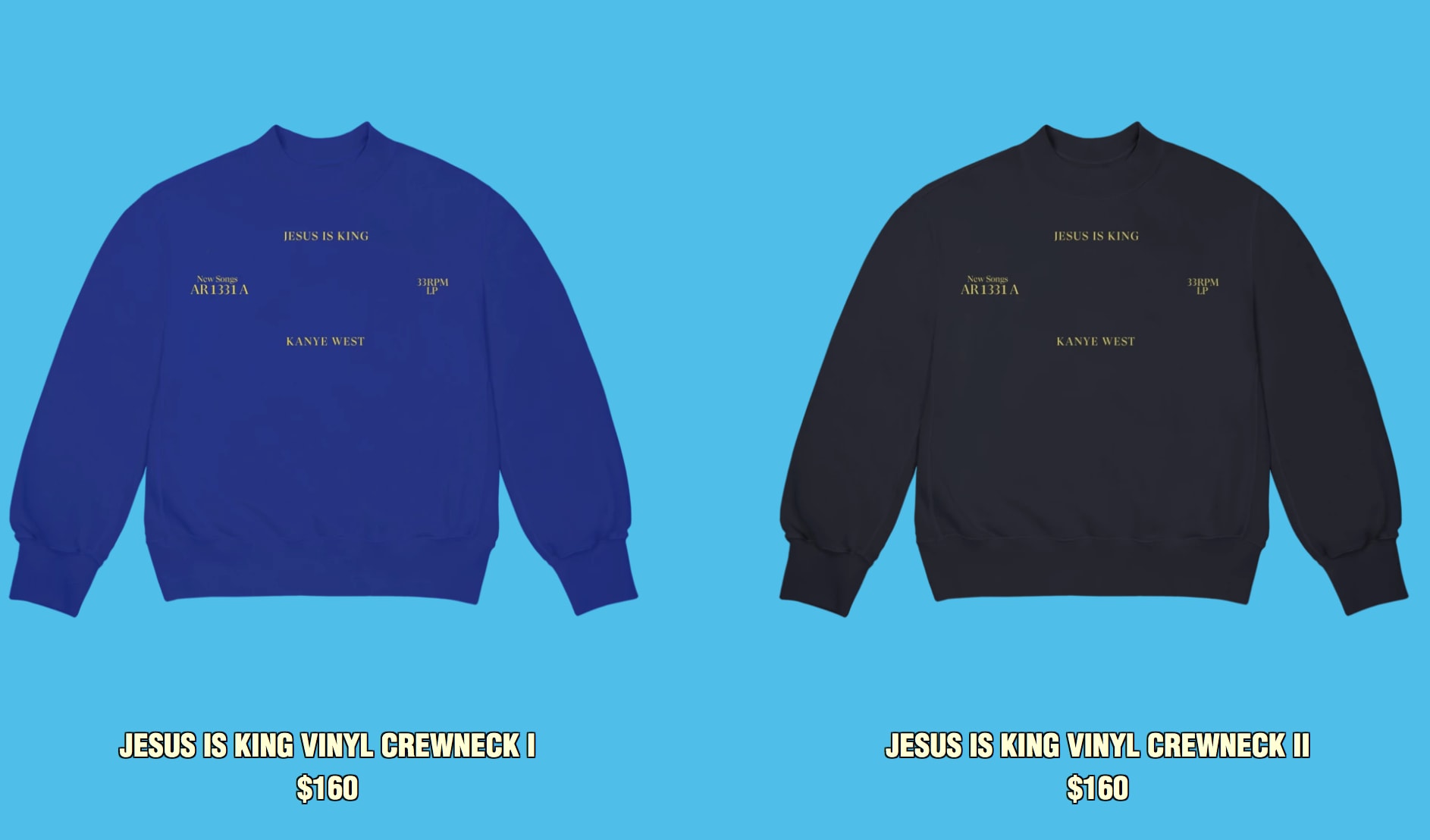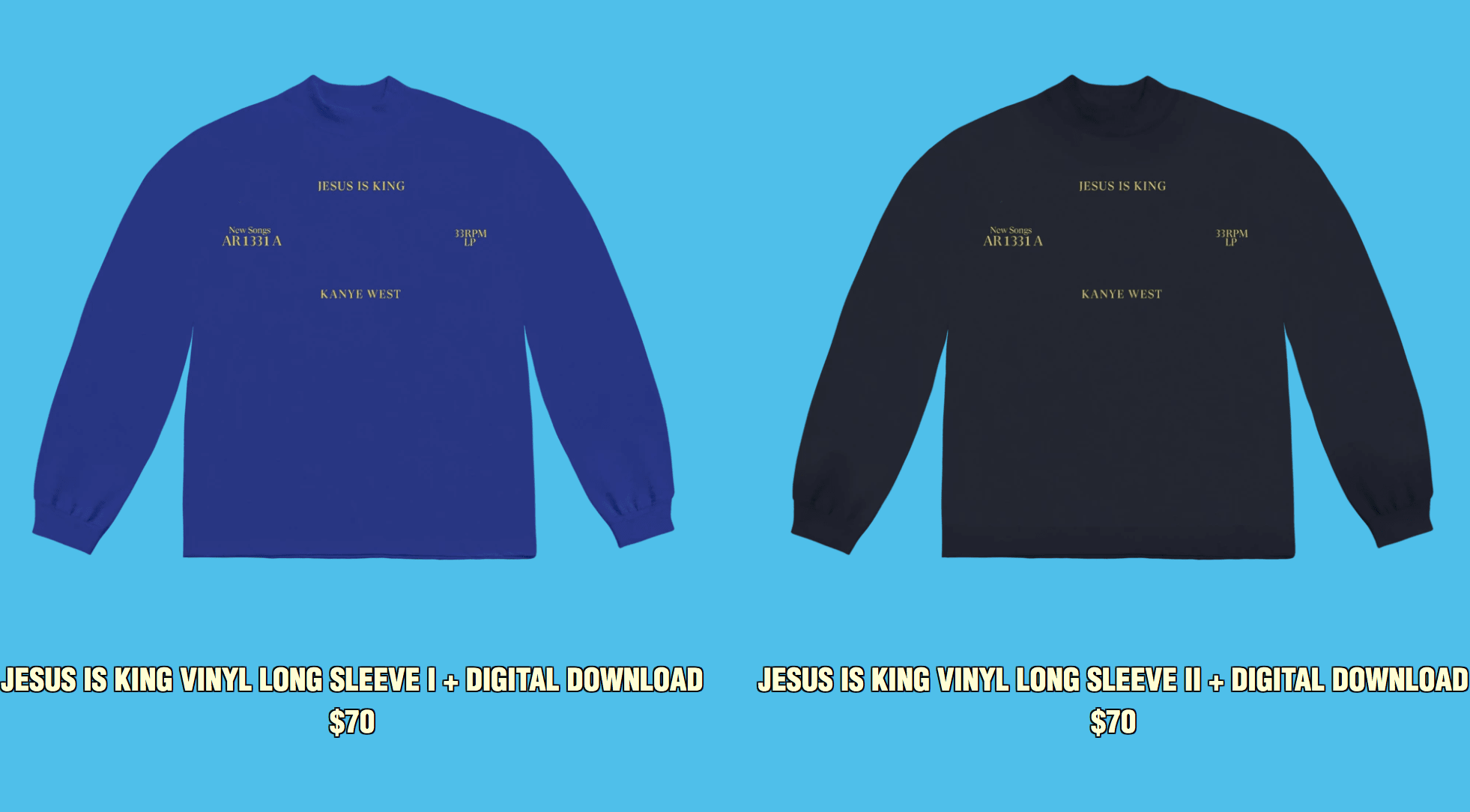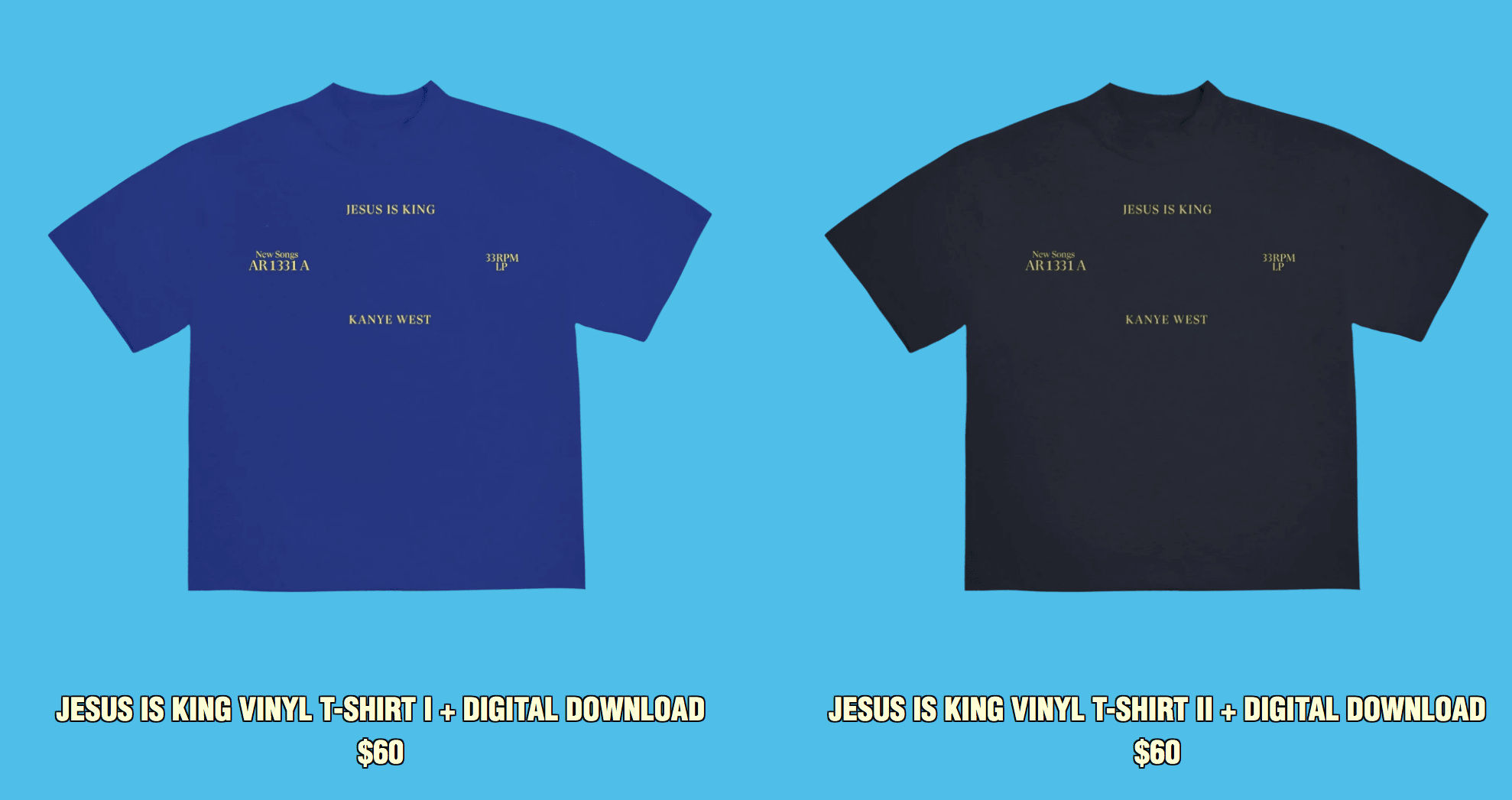 Also on Thursday, West and his team were spotted at Oculus NYC doing something seemingly Jesus-related.