Kanye West's 'Donda' Receives New Updates Including Removal of Chris Brown From "New Again"
Part of the excitement of a Kanye rollout is the potential for tweaks, weeks (or longer) after the album's original release. 'Donda' is no exception.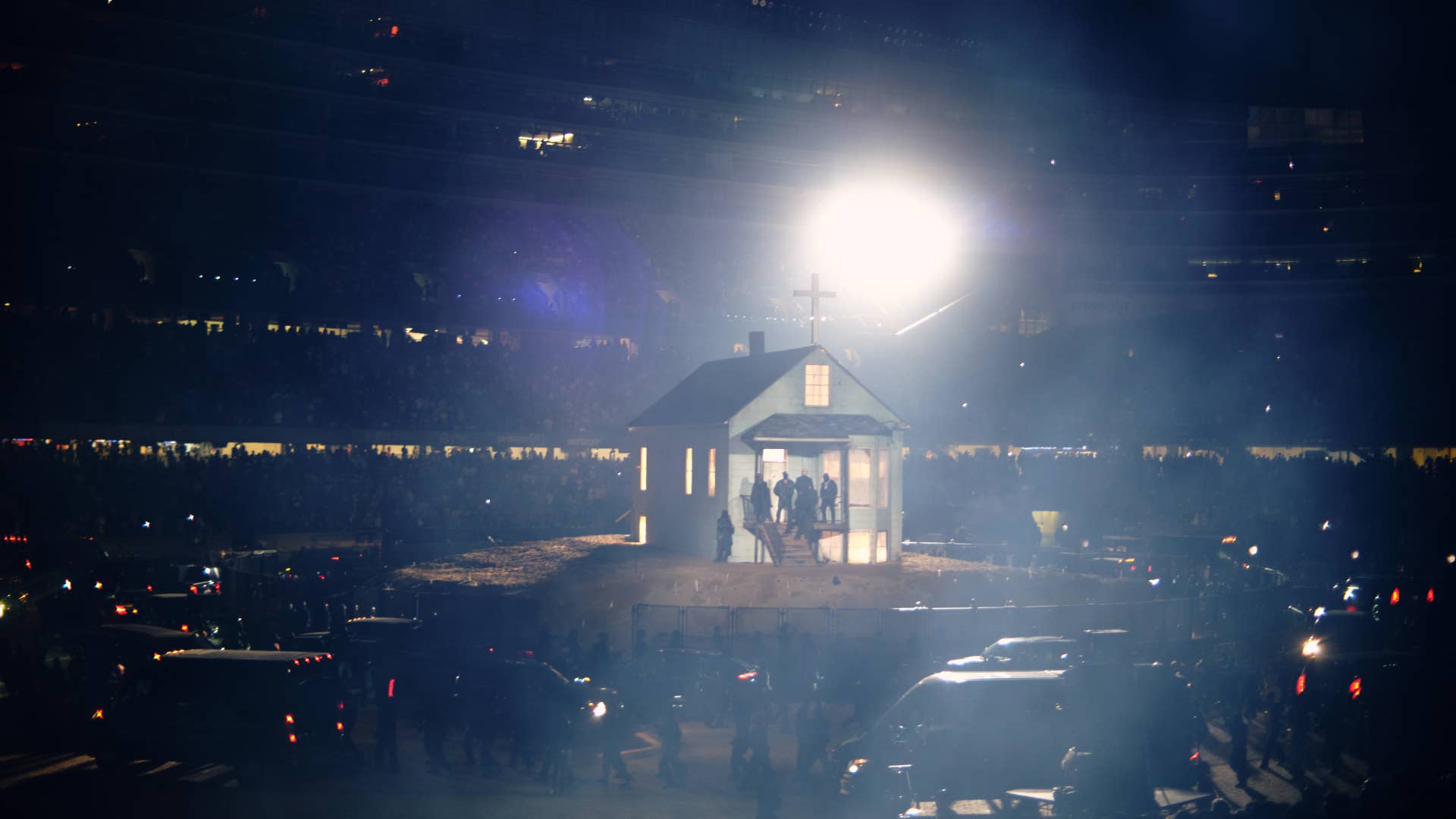 Publicist
Image via Jesse Lirola/BFA courtesy of DONDA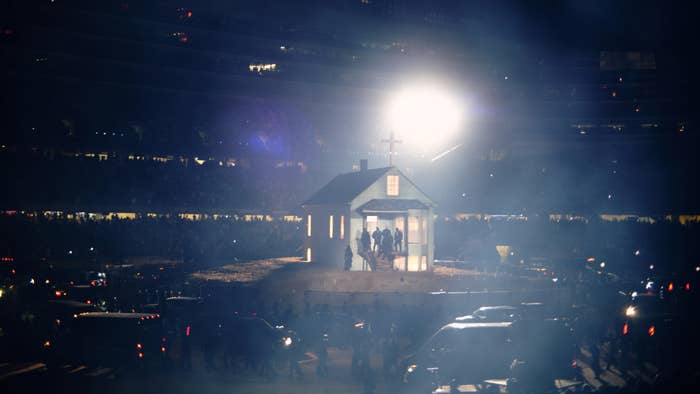 Is a work of art ever truly finished?
Few (if any) artists have actively wrestled with this question as publicly as Kanye West, who—as will be familiar to others who closely followed the Pablo era—has evidently shared an updated version of his most recent album Donda.
The tweaked version started appearing on streaming services late Monday into Tuesday and was swiftly spotted (and just as swiftly dissected) by fans, including—among others—the folks over at Watching the Throne. A listen through the new version of the album—which, at the time of this writing, was showing up as a separate album on Spotify and Apple Music—reveals noticeable mixing changes on several songs.
However, the most notable changes are the removal of Chris Brown from "New Again" and KayCyy from "Keep My Spirit Alive."
As you'll recall, Brown recently posted and deleted a message to social media referring to Kanye as a "whole hoe" for allegedly not including larger contributions he had planned for "New Again." Later, Brown also shared an alleged clip of those contributions, though that clip was also removed.
Listen to the updated Donda below via Spotify.
Among the mixing tweaks spotted by fans is an altered blend of the vocals on "Jail pt 2," featuring DaBaby and Marilyn Manson.
During a recent get-together with Diddy, West again showed support for Manson—whose Donda involvement has received criticism due to multiple abuse allegations—by wearing a 2018 era Vetements shirt featuring a photo of the rock singer circa the '90s in which he has "unsafe" sprawled across his chest.
Should we be looking forward to another round of Donda updates? Stay tuned. In the meantime, revisit what West's manager Bu Thiam recently said about the album's nontraditional tour plans.