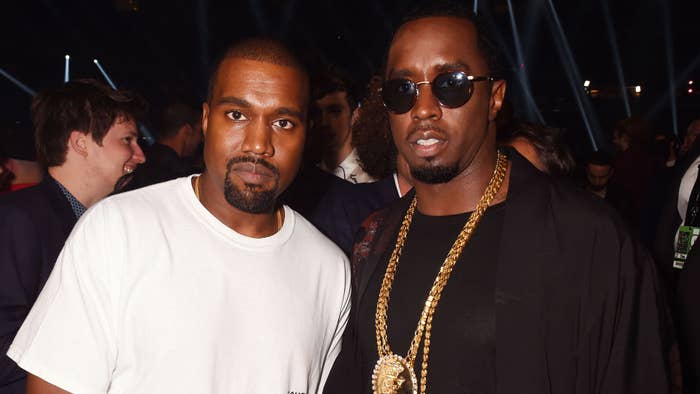 Following his appearance on Fox News on Thursday night, the artist formerly known as Kanye West's Friday agenda included multiple Instagram updates focused on Diddy and Boosie Badazz.
As previously reported, both artists have called out Ye over the featuring of a "white lives matter" design in this week's YZY SZN 9 presentation in Paris.
In one post, one of several featuring screenshots of text exchanges, Ye said Diddy "misspoke" to him. "But I still love him," Ye wrote in the caption.
In another, this one appearing to show a message from Diddy requesting a face-to-face meeting, Ye is seen texting "fuuuuuck you" and calling Diddy a "fed." In yet another, Ye is seen promising to publicly share any additional texts.
As for Boosie, Ye shared a since-removed post showing an assortment of Google search results and urged Boosie in the caption to not "speak on me."
See more below.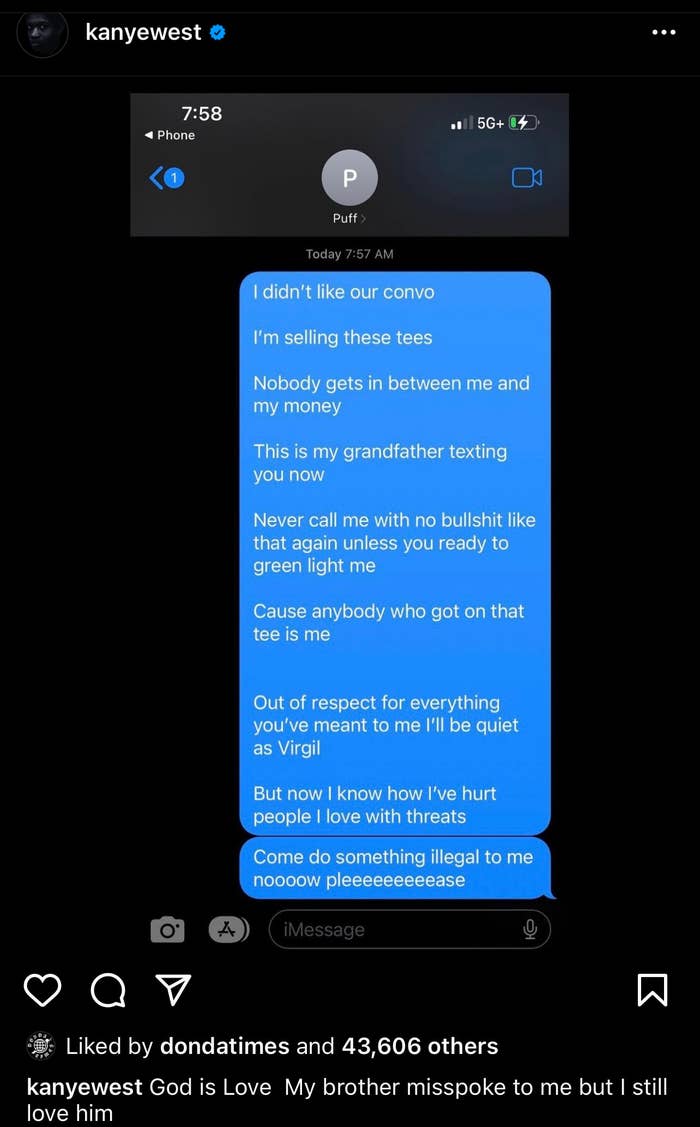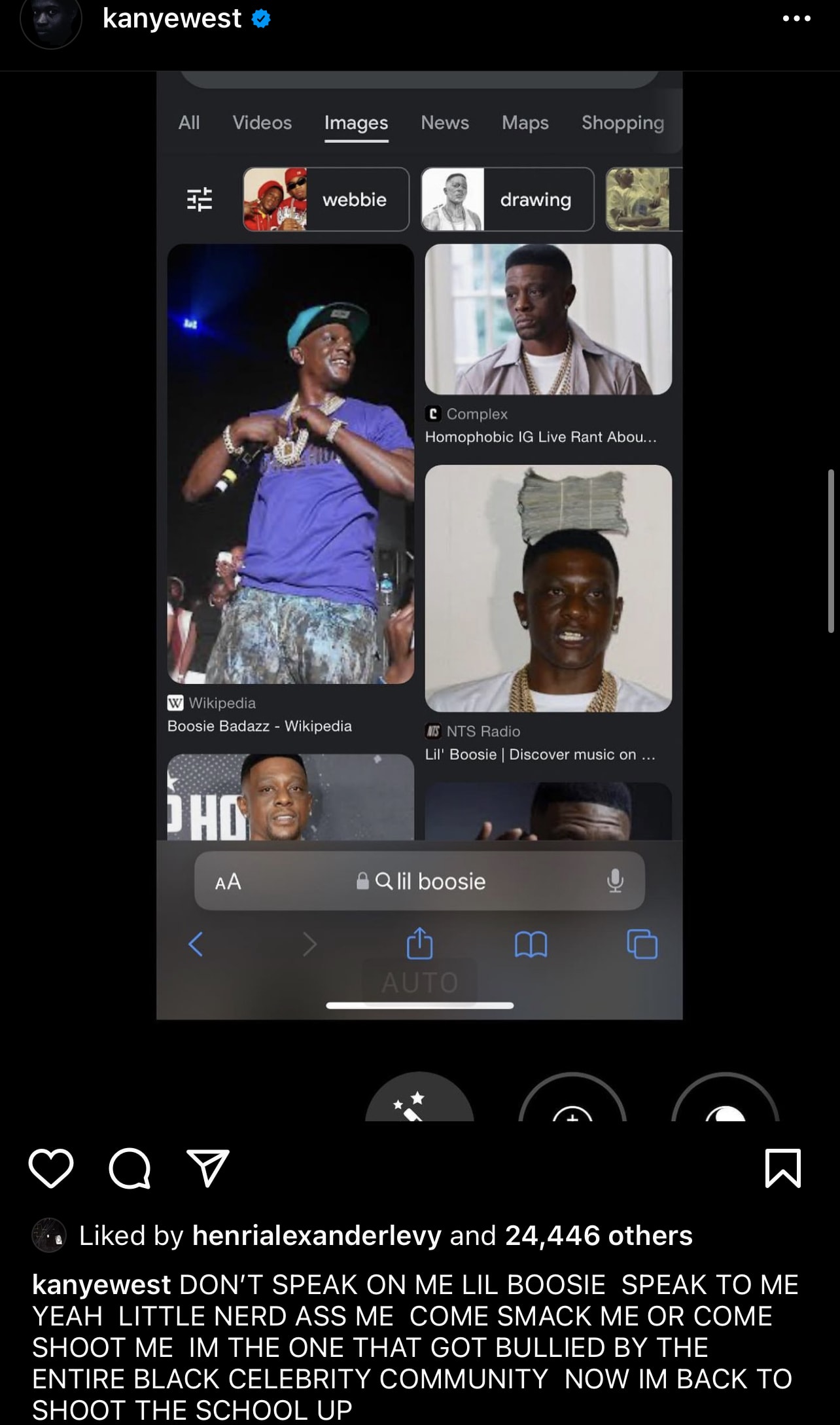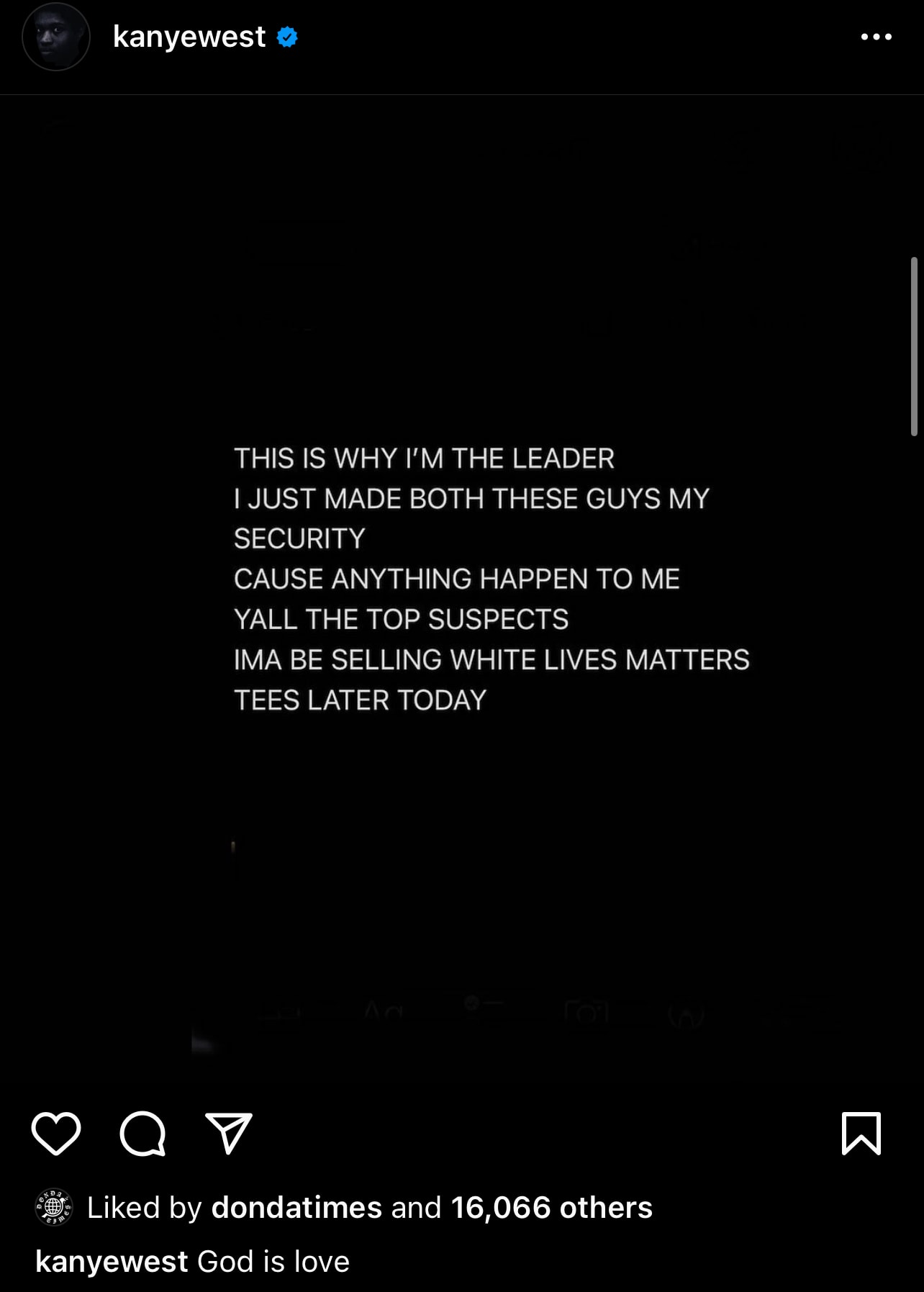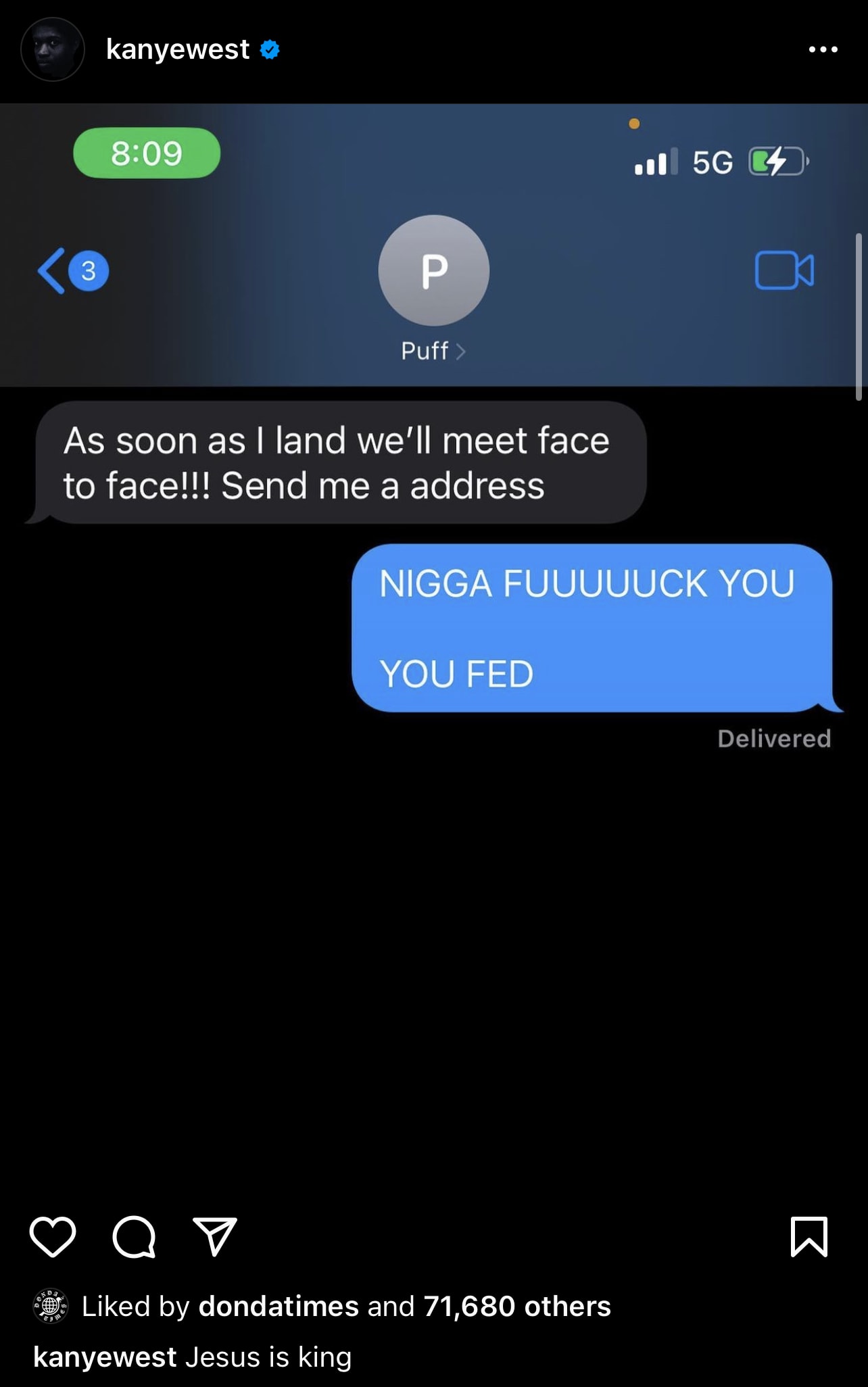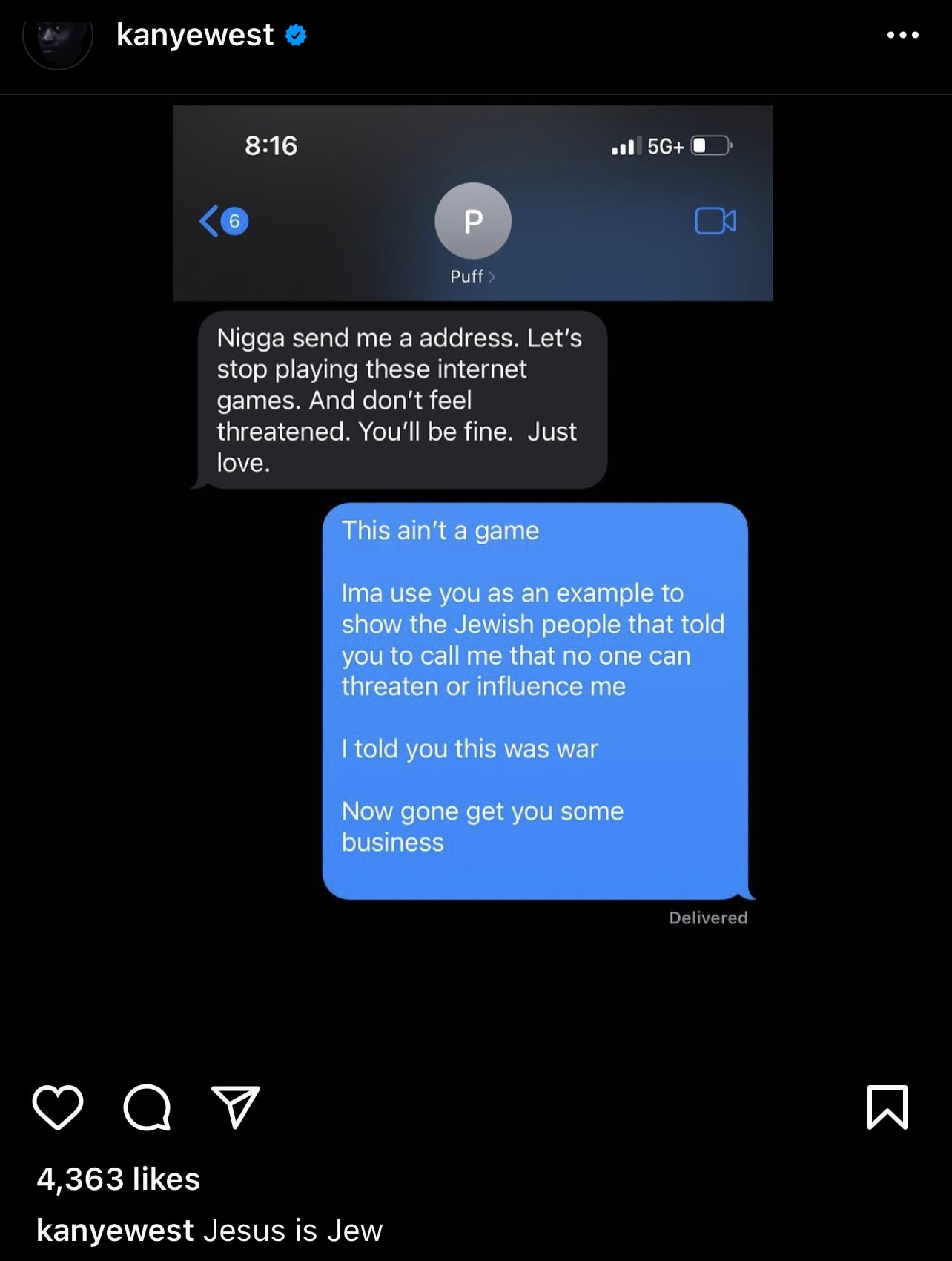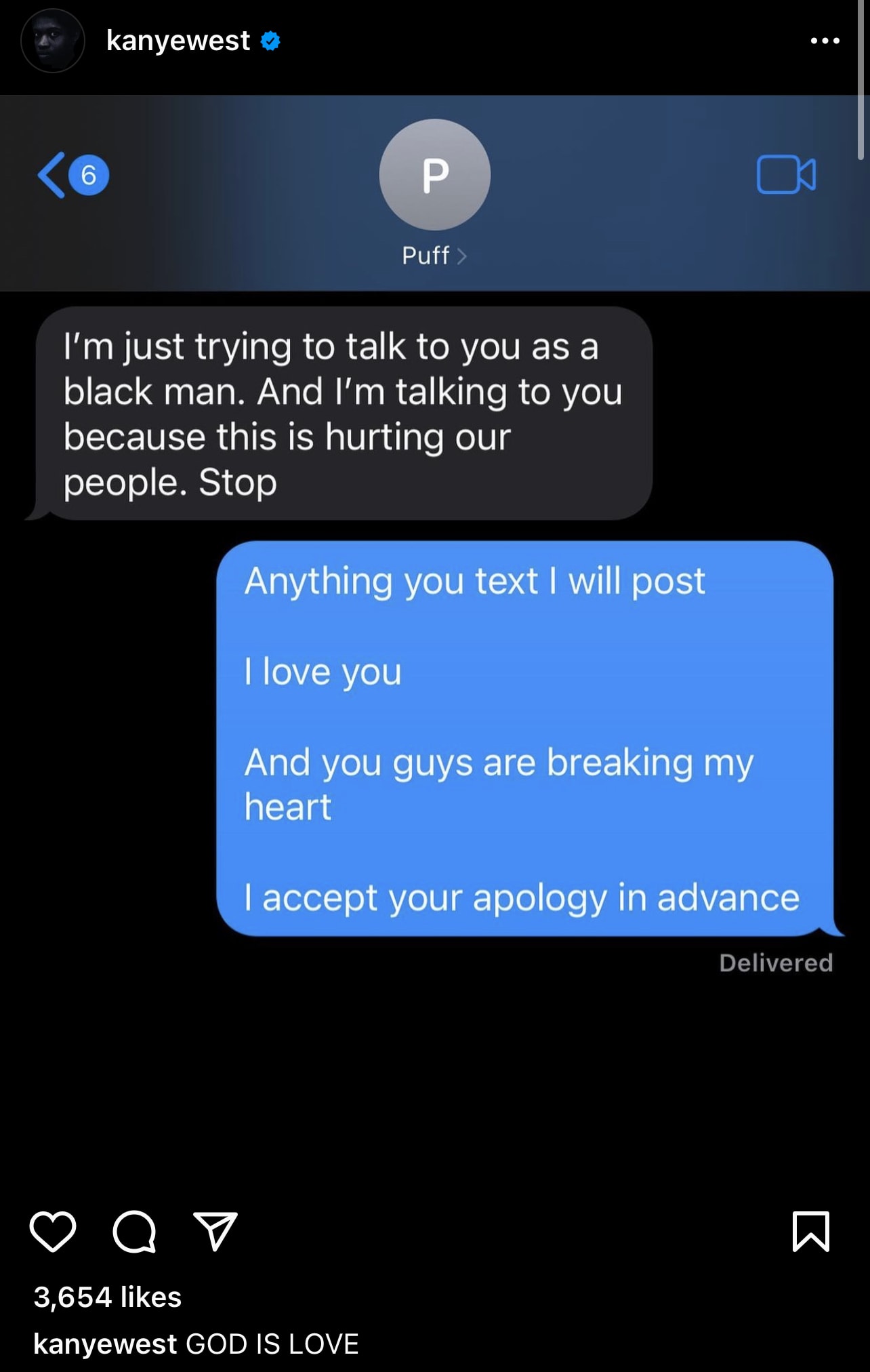 In addition to his original criticism, which included a tweet referencing Ye's 2005 Bush comments, Boosie also spoke on the design during a sit-down with Drink Champs.
"From what y'all people done suffered and still suffering to this day, ain't nobody getting done like Blacks getting done from three or four hundreds years [ago] to this day," Boosie said, as seen in the clip below. "And you're a fucking conglomerate. Don't put no fuckin' 'white lives matter' on. Fuck's wrong with you? Dye your face then."
Diddy, meanwhile, has also addressed the hate slogan-featuring design on multiple occasions, including during a Breakfast Club interview this week and in a subsequent IG-shared video. In the latter, Diddy told fans he's "not with it" when it comes to this specific issue.
"Right now all America has planned for us is poverty, incarceration, and death," Diddy said in the video. "So before I can get to any other lives matter—which all lives matter—that Black Lives Matter, don't play with it. Don't wear the shirt. Don't buy the shirt. Don't play with the shirt. It's not a joke."
In a comment on one of Ye's posts on Friday, Diddy seemingly suggested a face-to-face meeting was imminent, writing "See you soon!"

Amid the near-constant coverage of Ye's recent IG activity this week, Adidas announced it was placing its Yeezy partnership under review. In recent months, Ye had criticized both Adidas and Gap while expressing a desire to go the independent route moving forward.