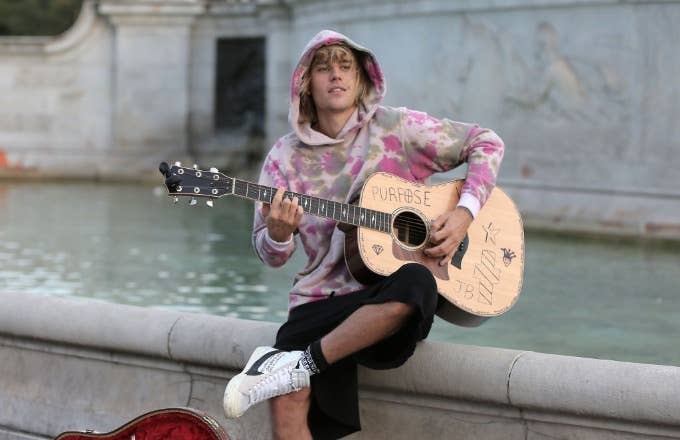 It's been three long as hell years since Justin Bieber came through with his excellent Purpose album, which is why articles like this one are the only thing we've been getting for months now. Indeed, the recently married pop star has his name in the headlines Thursday, thanks to the reported dropping of a certain international paparazzi assault case. Sadly, said dropping has not been accompanied with the surprise release of new music.
PerTMZ, the Supreme Court of Argentina has reversed the decision of a previous trial judge who found Bieber guilty of being involved with the 2013 incident. According to the report, Bieber has been cleared and can now return to Argentina for matters of post-Purpose whatevering thanks to the Dec. 18 filing of a Document of Resolution.
Way back in 2015, it was reported that Bieber risked arrest if he traveled to Argentina after a paparazzo claimed he had "ordered" bodyguards to "attack" outside a club.
Musically, the most recent Bieber development centered on his response to Aaron Carter's public claim of paving the way for future pop stars. "I can't sit here [and] just not say anything to that," Carter said in response to someone who, for some reason, had hit him with a career comparison. "I've been in this industry before he was born. I've had harder times and always bounce back. No, I'm not Justin Bieber. I'm Aaron Carter."
Bieber later shouted out the 2000 track "Aaron's Party" and offered his services as a hype man.