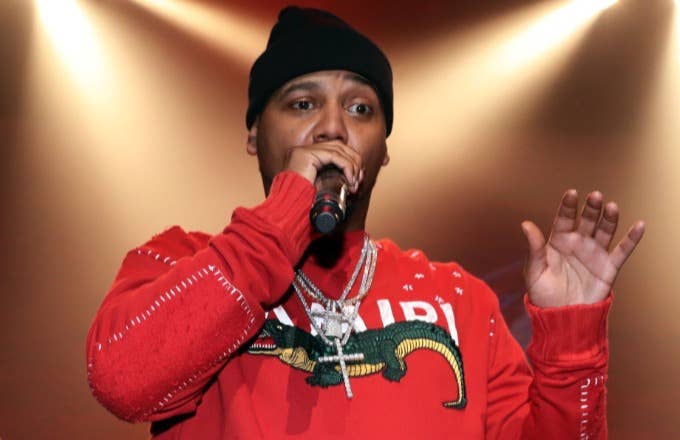 Juelz Santana has been sentenced to 27 months for that Newark Airport incident.
PerNorthJersey.com, Santana was sentenced Wednesday for a March incident in which he brought a loaded gun through airport security. As you'll recall, Santana fled the scene when "a suspected firearm" was found during an X-ray screening. The firearm was later identified as a .38-caliber handgun, with Santana turning himself in two days after the incident before ultimately pleading guilty to weapon possession by a convicted felon and carrying a weapon on an aircraft in August.
"I'm not a bad guy, Santana," who just dropped a new album with Dipset, said back in May ahead of his arraignment. "Family man, just praying for the best outcome, you know what I mean? Put it in God's hands at the end of the day." A surrender date has not been set. After finishing the 27 months, Santana will reportedly be under supervised release for another year.
In November, Santana proposed to Kimbella at the Apollo Theater in Harlem, where the Diplomats were marking the Diplomatic Ties release with a performance.
In an interview with Billboard about the first new Dipset album in 14 years, Jim Jones and Cam'ron detailed how a new project came together after more than a decade off from Dipset duties. Per Cam'ron, the group had tried to pull it off earlier but weren't able to hone in on a vision until this year.
"We tried to do it a few different times, but we were somewhere else earlier and Jim alluded to it that we've all known Tuma [Basa] for years and years and years and he kind of put it all together and got everybody back in a good space," Cam said. "We did the [Hammerstein Ballroom] show and then from the show—I believe it was in February—we just been continuing to work since then."