Joyner Lucas Thinks "I'm Not Racist" Was a Precursor to Childish Gambino's "This Is America"
Today in bold claims, Joyner Lucas has let it be known that he feels his "I'm Not Racist" video made Gambino "comfortable enough" to make "This Is America."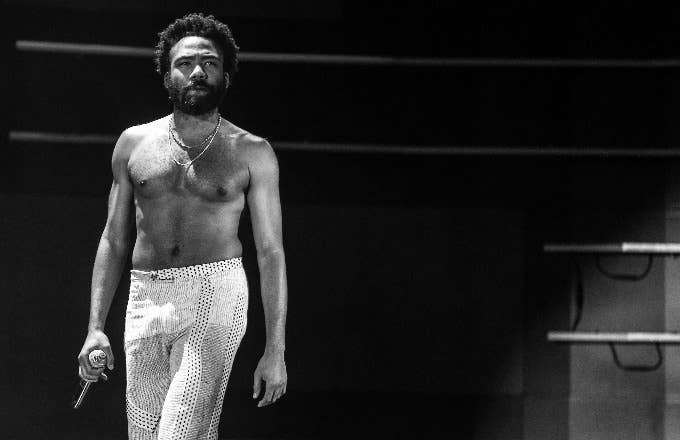 Getty
Image via Getty/Rich Fury/iHeartMedia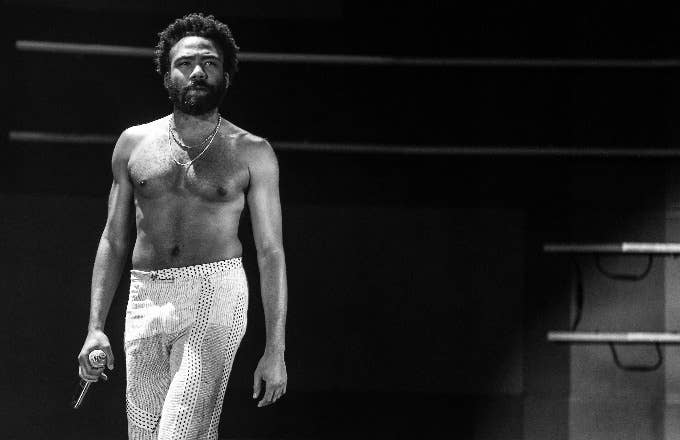 Joyner Lucas is convinced his own "I'm Not Racist" video was the push Donald Glover and company needed to pull off last year's conversation-starting megahit "This Is America."
In an interview with Billboardpublished Monday, Lucas was first asked about his pair of Grammy nominations for the 2017 song and video (released just outside the window of 2018 elibility, thus pushing it to now). After explaining that his team isn't actively campaigning for the awards, Lucas presented his Childish Gambino influence theory.
"I feel like 'I'm Not Racist' changed a lot of things, and it caused a lot of damage and opened up room for conversations," Lucas, who co-directed his video with Ben Proulx, said. "Like I pushed the envelope for people like Childish Gambino to come out and make 'This Is America.' I feel like I made him comfortable enough to make a record like that." 
These comments notably follow Lucas' previous publicly shared thoughts on R. Kelly and Chris Brown, both of whom apparently have his support.
Lucas, however, capped off his Gambino theory with some praise for the Hiro Murai-directed "America" video. "I love that video," he said. "I think he's going to win [Best Music Video]—I hope he wins it." Glover and Murai would indeed appear to be the frontrunners in the category, which also counts The Carters' "Apeshit," Tierra Whack's "Mumbo Jumbo," and Janelle Monáe's "Pynk" as contenders.
Hiro Murai, who's also worked extensively with Glover on his FX series Atlanta and an upcoming Rihanna-starring film, previously explained to Deadline the breakneck pace at which he and Glover worked to craft the instaclassic video.
"It kind of goes back to the collaborative process I have with Donald, but I don't think that video could have gotten done in time if I was working with anybody else," he said at the time. "It just sort of intuitively happened. A lot of the decisions we were making were on the fly; we knew what we wanted the video to feel like, and Donald had specific things kind of written out. But the rest of it, we filled in as we were prepping."