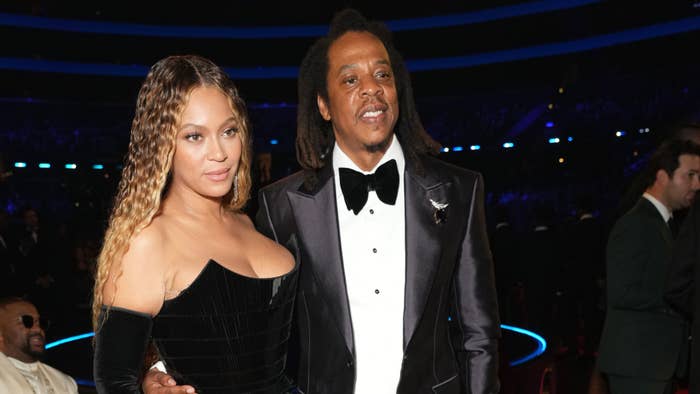 In a decidedly rare interview, Jay-Z has opened up about his general feelings toward the Grammys, including his specific thoughts on Beyoncé's Renaissance deserving the 2023 Album of the Year distinction.
Speaking with Elliott Wilson, Tidal's chief content officer, Jay was asked to detail why he believed the widely acclaimed album deserved to take him the night's often contentiously debated award. When stating his case, Jay compared the album's impact to that of his own 2003 release The Black Album.
"Look what it's done to the culture," Jay said during the interview, which was notably conducted prior to Sunday's ceremony, where Harry Styles' Harry's House ultimately took home AOTY. "Look how the energy of the world moved. They play her whole album in the club. I don't know if I've ever seen that. The whole entire joint—like, everything?! Every remix is amazing. Everyone's inspired. It has inspired the world. Every remix is better than the other one."
Elaborating further, Jay pointed to how the album has been "inspiring creativity" since its July release. This is where The Black Album was brought into the discussion, specifically its release having inspired multiple mashup projects, The Grey Album and Jaydiohead among them.
"When it just inspires creativity, that's an album," Jay said. "That has to be Album of the Year. It has to be."
For the full interview, which also sees Jay looking back on how the Grammys "missed the moment" with 4:44, head to Tidal.