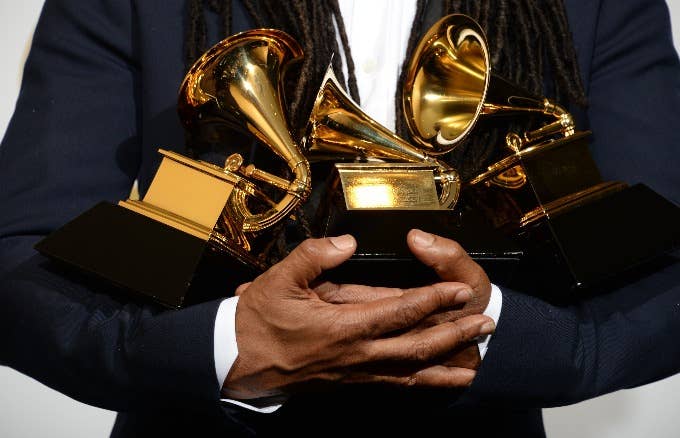 You're probably still arguing with your nearest sonic expert about this morning's Grammy nominations, a definitely argument-worthy list that surprisingly didn't feature Kids See Ghosts in the rock categories. But for those who woke up to nominations, those arguments probably don't mean too much right now.
For Dirty Computer auteur Janelle Monáe, whose excellent album is up for Album of the Year, her instant reaction to the great news was televised. 
"This album is so much bigger than me," Monáe said on CBS This Morning, shortly after announcing another category's nominees. "You know.... It's not about me. It's about a community of dirty computers, of marginalized voices. Being a young, black, queer woman in America, there was something I had to say and there was a group of people that I wanted to celebrate. I'm happy to be representing them. I hope they feel seen, I hope they feel heard, I hope they feel loved, and I hope they feel celebrated. This is for you."
Others who were quick to express shock, gratitude, or both included Demi Lovato, Dua Lipa, Mark Ronson, H.E.R., Grey, Chloe x Halle, and producer Boi-1da (who's one of the night's most-nominated as a contenders in six categories). 
"It's just an honor to create an album that just as much as it's about me, it's about a community of voices that I hear and I see when I look out in the crowd...I wanted this album to be for them," says

@JanelleMonae

on the inspiration behind her album

pic.twitter.com/rnFxFAvxl3
We only have until Feb. 10 to argue about the nominations, at which point a broadcast from Los Angeles will begin that better f*cking prominently feature DAYTONA.