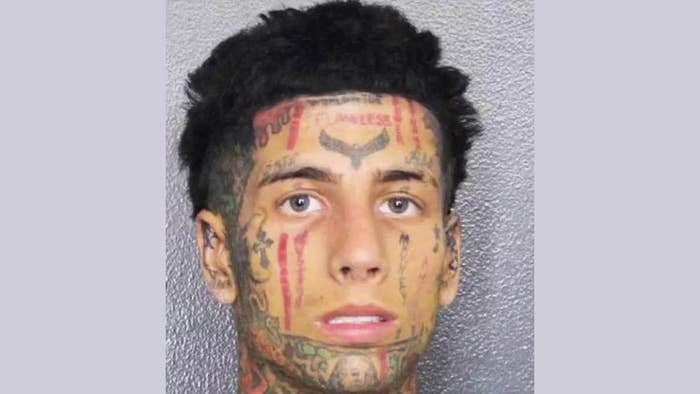 Kodiyakredd of the TikTok duo Island Boys was recently arrested over an alleged domestic battery incident in Florida.
As first reported by TMZ, Kodiyakredd—whose real name is Franky Venegas—was arrested at an Airbnb in the Pompano Beach area on Saturday and charged with domestic battery. According to the report, a woman described as Venegas' girlfriend alleged that he slapped her and pushed her into the shallow end of a pool at the residence following an argument. That argument, the report further alleges, saw the unidentified woman telling Venegas she would end their relationship, citing his alleged physical abuse.
A separate report from regional outlet Coral Springs Talk cites police records as showing that officers observed bruises on the woman's "chin, legs, and arms" in connection with the alleged incident. The woman, per that report, hit her head when Venegas allegedly pushed her into the pool. She reportedly spoke with police at a local hospital.
Venegas has since addressed the arrest on social media, claiming in a post shared to Instagram that this is "not what it seems." He has also changed his profile pic on the platform to his mugshot.
Complex has reached out to reps for the Broward Sheriff's Office for additional comment on the case. This story may be updated.
In February of last year, the TikTok duo made headlines after a man accused of murdering an eight-year-old girl was arrested at their home. Neither Kodiyakredd nor Flyysoulja were implicated in the related investigation.