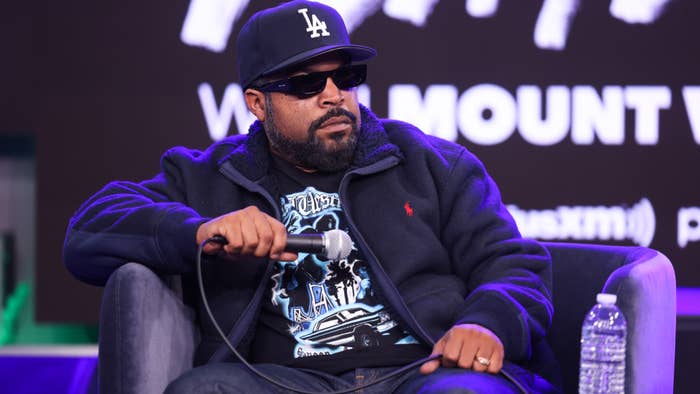 Ice Cube says he turned down would-be Verzuz battles against LL Cool J and Scarface.
In a new interview, Cube—who appeared on Bootleg Kev's show alongside his Mount Westmore collaborators this week—detailed an alternate idea he had for such would-be pairings.
"I think they was talking LL at one point. They was talking Scarface at one point," Cube said when asked about being approached for the series a little after the 34-minute mark in the video below. "Yeah, I said no. Verzuz is good but my concept would have been, 'Yo, I'm a fan. You do this song for me.' Like, okay, I get to have LL do my favorite LL songs and he gon' have me do his favorite Ice Cube songs."
According to the 53-year-old, this approach is more about "love" than simple competition.
"That would have been my concept," he added. "I can't go against, you know, people I admire. LL's an OG to me in the game so I can't see it."
As for Scarface, per Ice Cube, they "don't communicate enough" to square off in a Verzuz setting.
See more below via Bootleg Kev.
Cube has made similar comments about Verzuz in the past, including in a Breakfast Club interview last year.
"My version of Verzuz would have been, I pull somebody out there like Chuck D of Public Enemy or something and I play all the songs I love from him and he plays all the songs he loves from me," he said at the time. "It's a love fest. But it's not something that I'm thinking about doing."