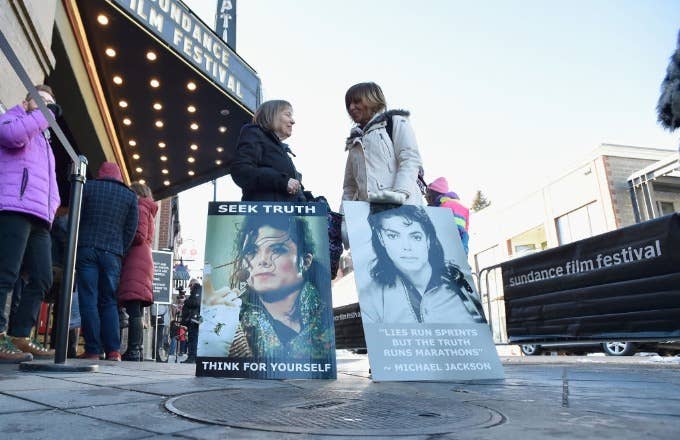 The Michael Jackson estate and HBO's hefty legal battle over the release of Dan Reed's Leaving Neverland remains ongoing, with the network's latest move hinging on what they've characterized as "a single non-disparagement sentence" in a since-expired "and entirely unrelated" contract.
The $100 million suit was filed back in February and sees attorneys taking aim at the network for what they assert is a "reprehensible disparagement" of the late singer and his legacy. Per Deadline, the network is now trying to put a stop to a shift to arbitration for the legal battle.
"Petitioners' effort to 'publicly' arbitrate these issues appears to be part of a transparent effort to bolster their publicity campaign against the documentary, but that undertaking is as poorly conceived as the claims themselves," attorneys from Gibson, Dunn & Crutcher said in court documents filed Thursday.
From HBO's perspective, Leaving Neverland represents an example of the network utilizing its First Amendment rights. Furthermore, the network says the estate's highlighting of a 1992 contract related to a concert special does not constitute a valid argument.
As previously reported, John Branca—a Jackon estate co-executor—said recently the estate is also considering the possibility of legal action against Leaving Neverland director Dan Reed.
Earlier this week, Jackson was among those referenced in Joyner Lucas' "Devil's Work" video. The song and video imagine an argument between Lucas and a higher power in which he pleads for the return of Jackson, Nipsey Hussle, Eazy-E, and more. Trump is also mentioned, albeit in the opposite direction.