Francis and the Lights' New Kanye West and Bon Iver Collab "Take Me to the Light" Appears
Yeezus is King.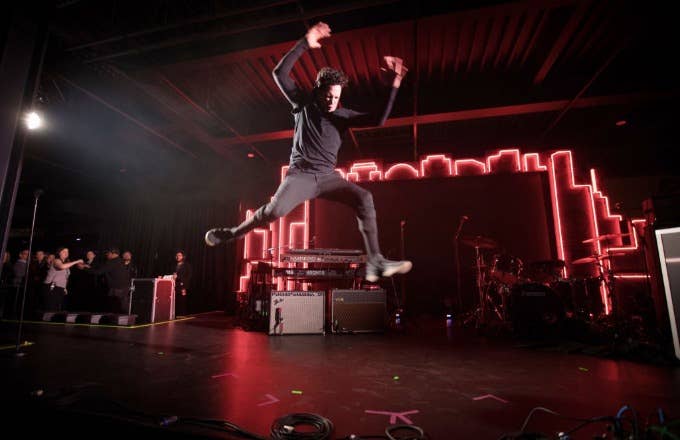 Getty
Image via Getty/Christopher Polk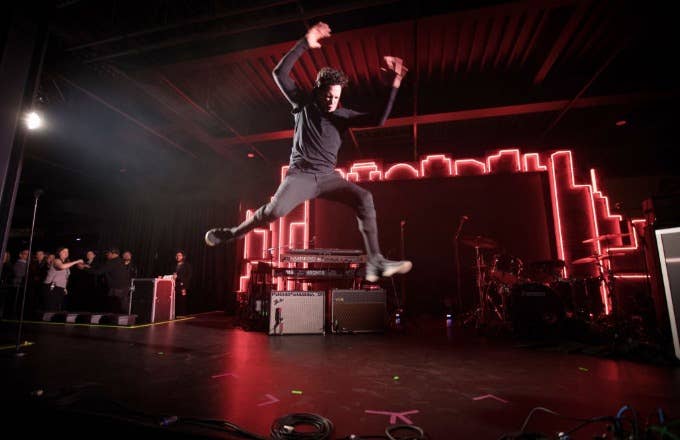 Either TuneCore stumbled into an accidental early release of an official final version of a fresh Francis and the Lights track, or this is another incident of a prematurely surfaced song. Regardless, new Francis is out and—at the time of this writing, at least—it's available to stream via YouTube, Amazon, Spotify, and Tidal.
Kanye West and Bon Iver are credited (and quite apparent) on the track titled "Take Me to the Light." BJ Burton, Ben Levin, Caroline Shaw, Jeff Bhasker, Cashmere Cat, and Noah Goldstein are also given credits on the currently available version of the song.
Studious listeners will note that Francis has been teasing the track in recent weeks by way of some choice tweets and audio clips. It's also worth pointing out that the song, at least according to this Francis post, is the title track to a new album.
Francis and the Lights last released the Just for Us album back in December 2017, though Francis Starlite and company have been plenty busy since then, including numerous contributions to Chance the Rapper's The Big Day. Viewers of the recent Rick Rubin docuseries on Showtime got a glimpse into Francis' creative process unlike any glimpse previously shared.
All this arrives ahead of the presumed release of what is apparently a full-blown gospel album from Kanye titled Jesus Is King.