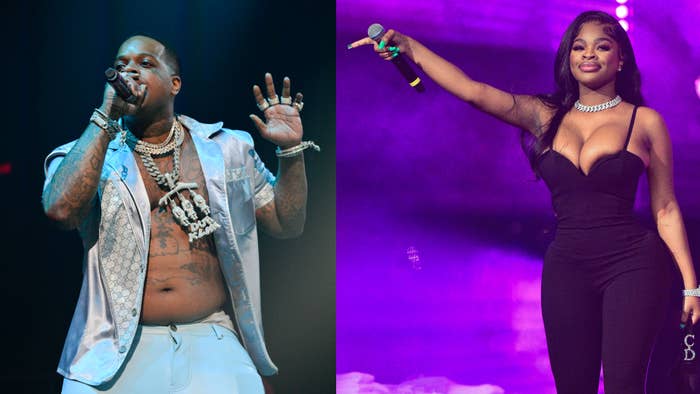 Finesse2tymes has addressed being referenced in a comment from City Girls' JT about a presumably sad hater's "ugly baby."
The "ugly baby" comment in question, as seen in screenshots across social media, came from JT in response to an apparent troll's remarks about Lil Uzi Vert. Specifically, the troll's remarks were directed at JT amid Uzi's Hangover-inspired persona era.
"[Y]ou really taking city girls down," the original comment stated. In response, JT wrote, simply, "ugly baby [and] dead father" alongside a crying cat emoji. In a follow-up comment, she compared the baby in question to Finesse2tymes.
"Please leave me alone," JT added. "I'm not bothering no one."
The more headlineable comments from JT appear to have been removed. One of the follow-ups, however, remained live at the time of this writing.
"I don't have to be nice to ppl who's not nice to me," JT wrote in a comment still live at the time of this writing.
JT also appeared to address all of this in a tweet, as seen below.
"I'm the most unproblematic person ever," she wrote. "Idgaf bout nothing, but if I find time to throw a shot back I will. Nothing personal, all love."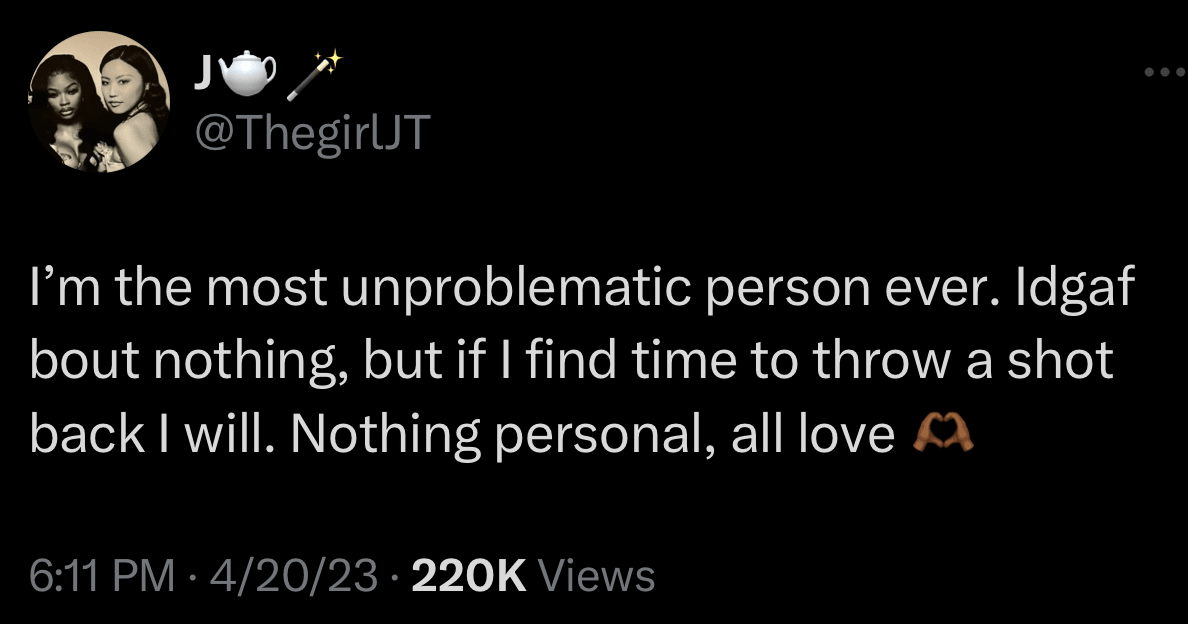 Finesse2tymes, meanwhile, took issue with the baby comparison. 
"Hey, JT. Who you talking about ugly? Who? Where? …. City Girls just went down," he said in an Instagram Stories video. In subsequent text updates to his Story, Finesse continued to lament the baby remark.
"[G]uess she made cause I said I can't do nun wit no skinny ho," he said in one. In another, he wrote, "Just don't know, I'll throw u in the air and 'BREAK U' before u hit the ground."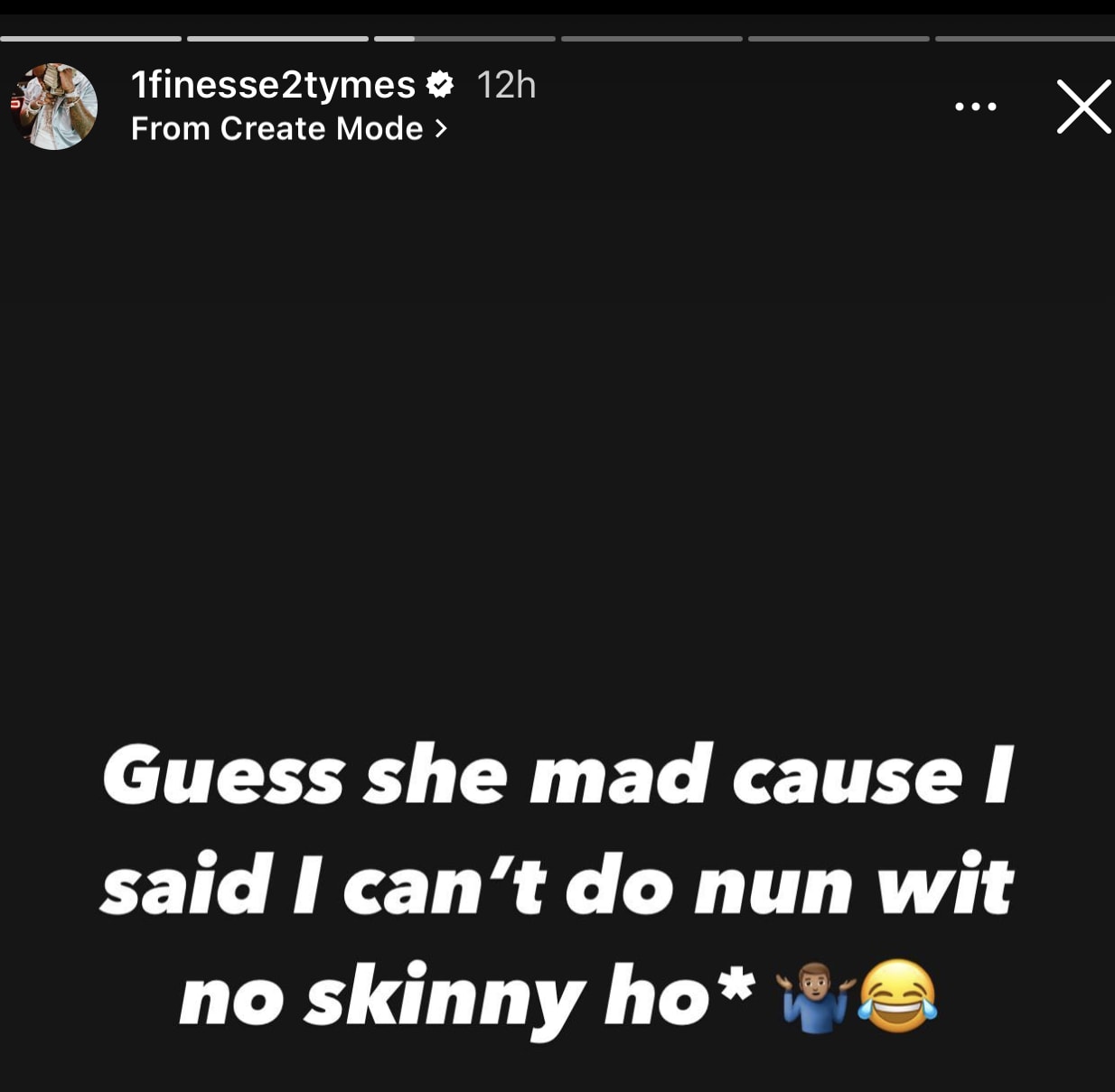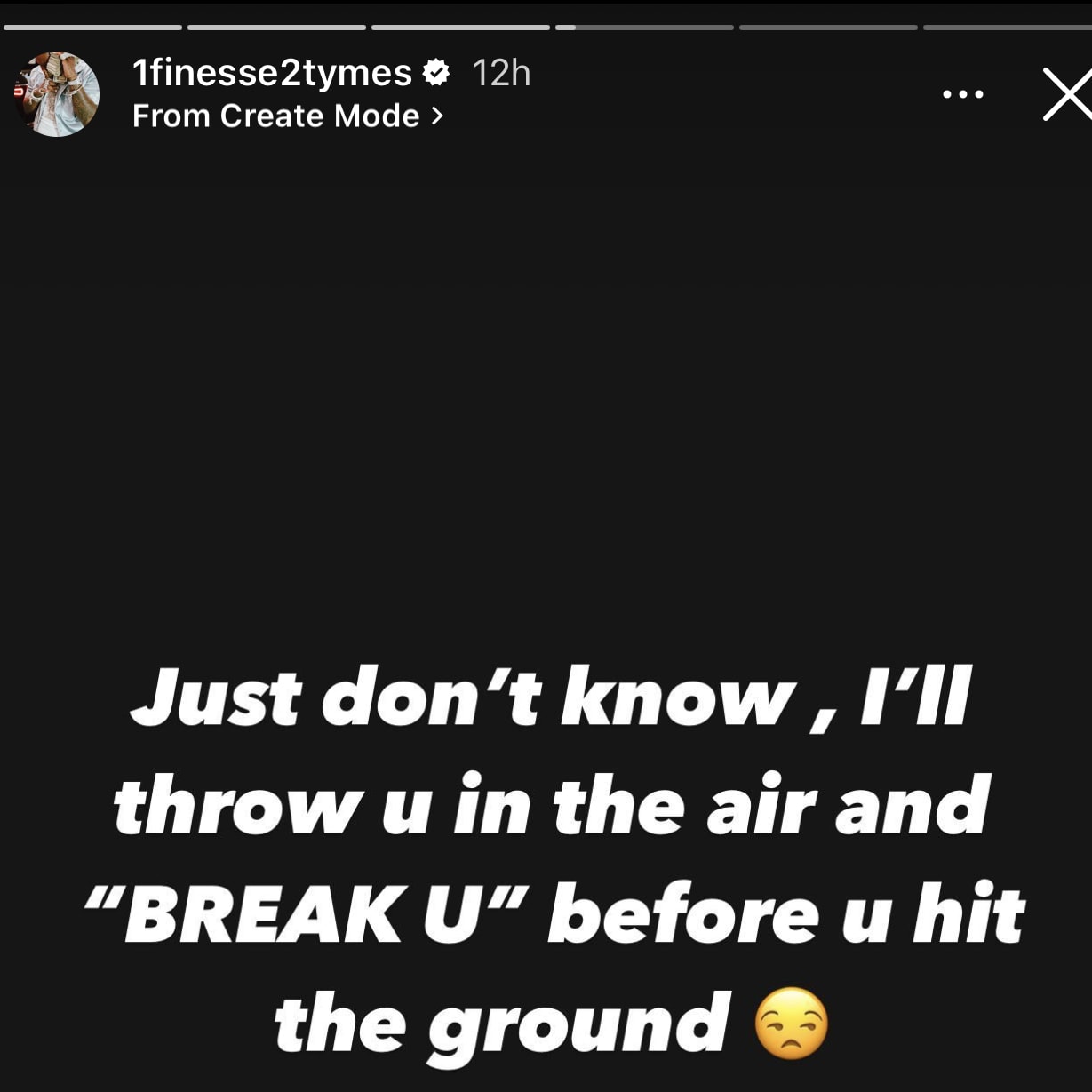 As for the Uzi discourse at the center of all this, it's merely the latest example of artless haters embarrassing themselves with their blatant inability to simply let people be themselves. Uzi, of course, remains perpetually unbothered.