On Tuesday night, during his much-vaunted BET Awards performance, Eminem drew a line in the sand for his fans: If you support Trump, you can fuck all the way off forever.
In a blistering four-minute freestyle, Eminem used every possible second to dissect the looming dangers of Trumpism. After his furious broadcast, Em was widely praised on social media by fans and fellow artists alike for his impassioned takedown.
However, as Em himself is clearly aware, there's also a sector of his fan base that actually voted for Trump, and a number of them have expressed their post-cypher plans to keep spinning the Em catalog, regardless of his obvious distaste for their presence in his audience. Of course, many within the Trump-loving division of Em fans had a more predictable response: They whined in tweets and Reddit posts, using their now-expected combination of MAGA rhetoric, straw men, and frogs.
Below, we take a quick look at the limited range of those reactions. As is always the case when dealing with direct exposure to Trump-related anger, this is occasionally a look at some of the darkest views in American political discourse, and in many cases is straight up embarrassing to see. You've been warned.
Trump supporters who will still listen to Eminem





Trump supporters who hate Eminem now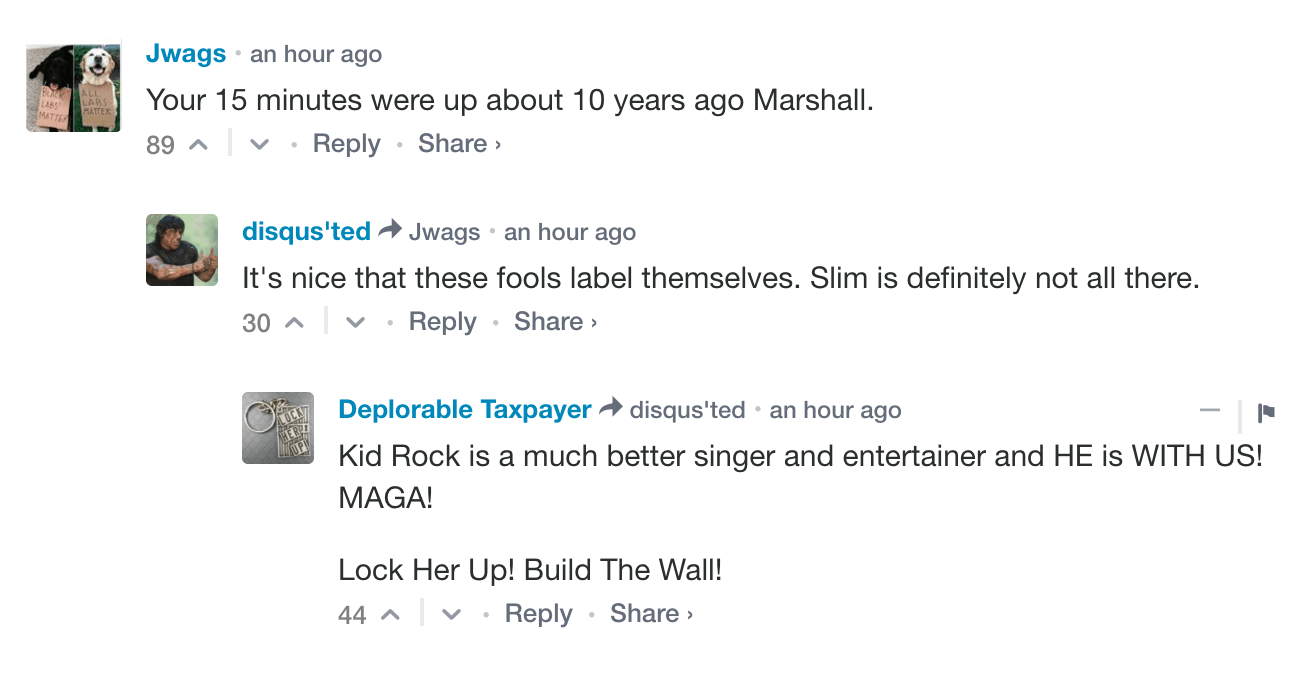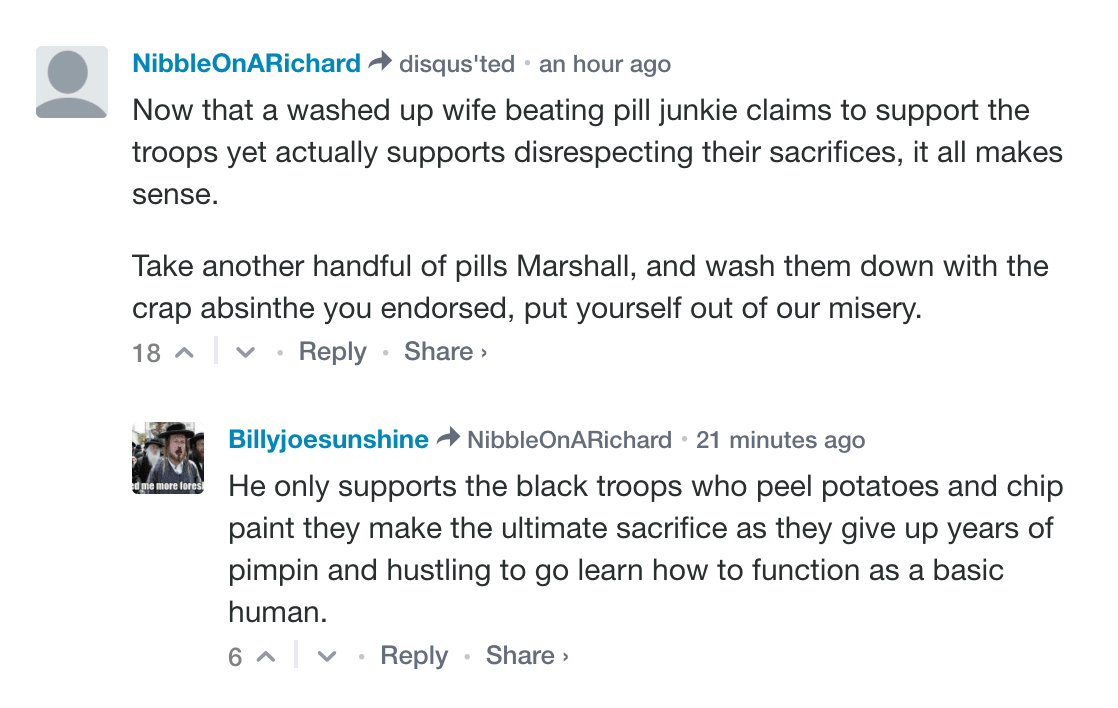 Trump supporters who really fucking hate Eminem now

For good measure, and to ensure vomiting, here are some snowflakey tweets from Trumpees who weren't necessarily Em fans before the cypher but actually believe he gives a single fuck what they think: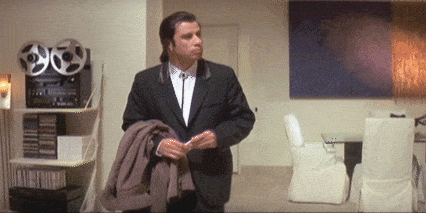 Just for clarity's sake, this is the Kid Rock being mentioned by MAGA cultists:
Ex-ESPN reporter and Trump supporter Britt McHenry also went at Eminem despite regularly defending him in the past.
The Trump supporters whose minds were changed by Eminem
Anyway, make this your daily mantra: