Drake has responded following Elliott Wilson's remarks about his "comedy shenanigans with outsiders to our culture."
The legendary music journalist, writer, and Rap Radar founder—whose influential catalog more than speaks for itself—was on the ground for Rolling Loud in Miami this weekend. During the festival, he spoke with a number of performers, including Trippie Redd.
On an Akademiks-shared post featuring a clip of the interview, Drake responded to Wilson's remarks.
"Lol man shits on not coming to his platform for a second time and now Elliott 10 does doing Yes Julz run up interviews at Rolling Loud," Drake wrote in an emoji-filled comment on the post. "[J]ust admit the youth took over big dog."
Wilson later responded with, "Oh, it's go time. Cool."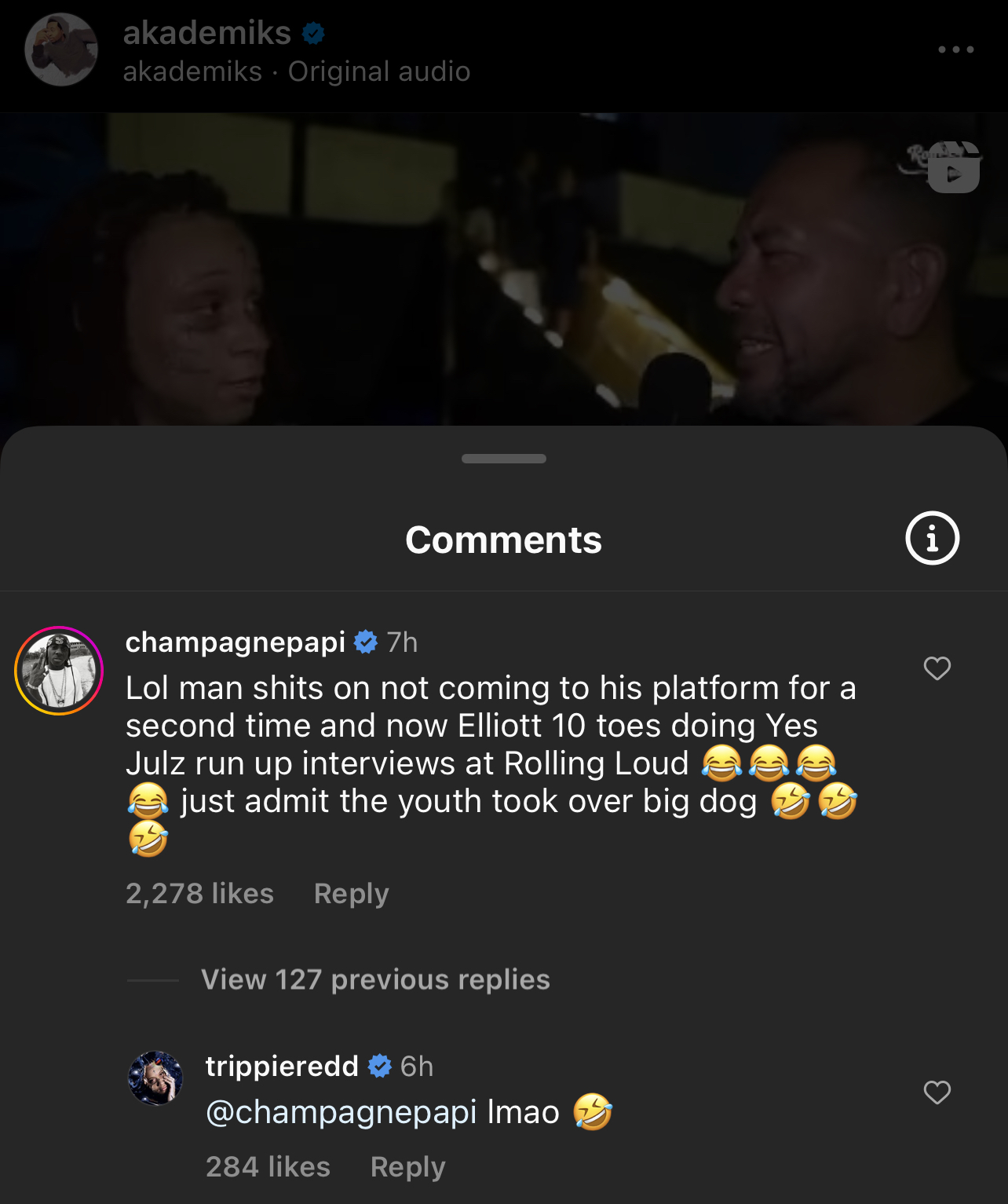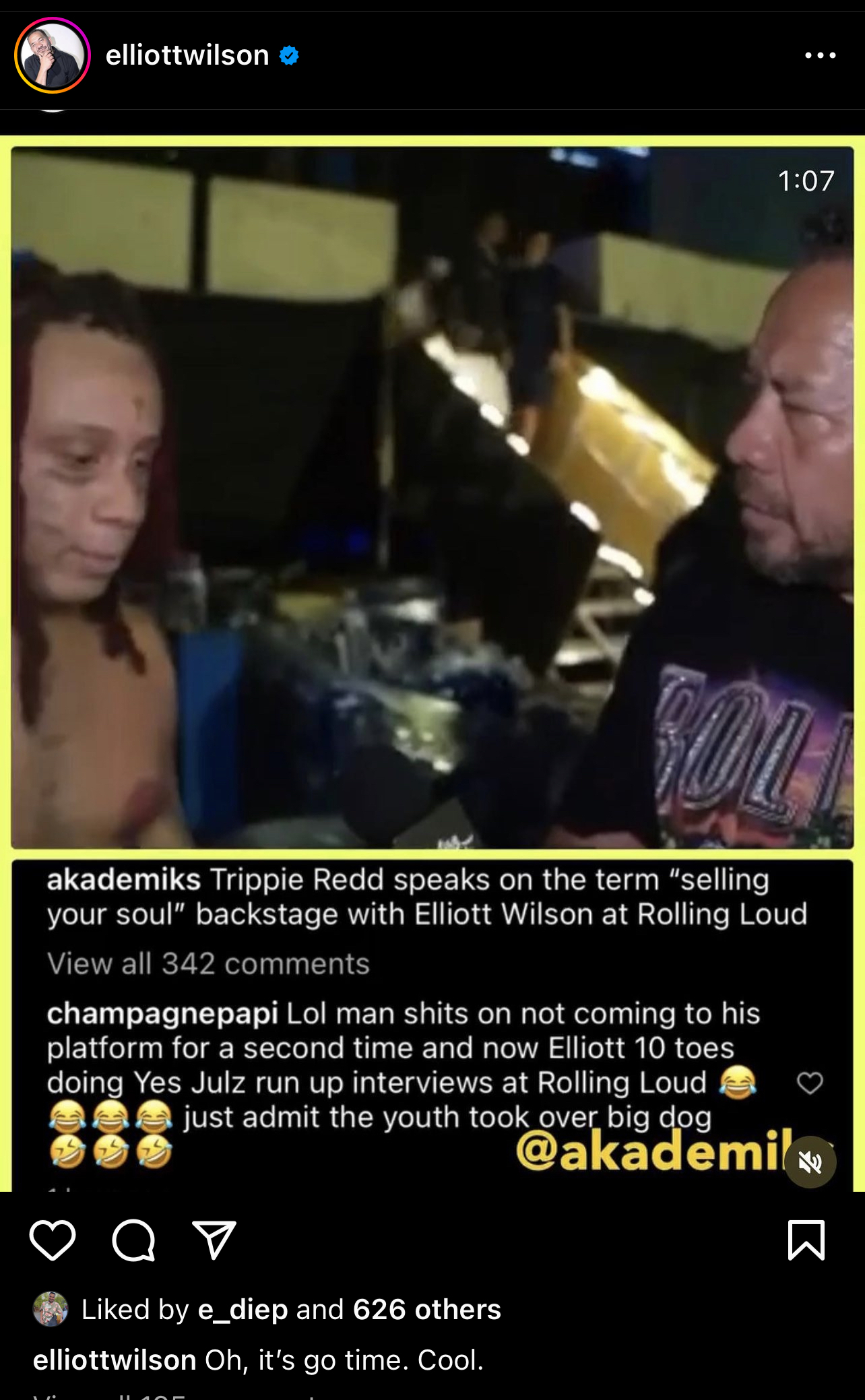 Earlier this month, Wilson elaborated on his criticism of Drake's recent approach to selecting interviews and appearances. In short, per Wilson, this isn't about Drake necessarily making a return to the Rap Radar podcast, which welcomed him for a two-hour discussion back in 2019.
"Moment of clarity: No disrespect to Lil Boat," Wilson said in a tweet this month, referencing Lil Yachty and Drake's recent one-on-one. "Yachty's convo with The Boy was comfy and had some cool moments. I was more so clowning the comedy shenanigans with outsiders to our culture. It would be great to hear Drake speak to us again. Even if it ain't me."
Most recently, Drake—as seen in a series of ensuing headlines—linked up with TikTok star Bobbi Althoff for an interview that's generated viral excerpts and a continuation of the debate about the types of platforms being granted access by artists.
Meanwhile, Drake's Rap Radar discussion with Elliott Wilson and Brian "B.Dot" Miller back in 2019 resulted in a number of insights into the artist's mindset at the time. The interview saw Drake reflecting on his back catalog, his early influences, his strength as a songwriter, his Pusha-T issues, his biggest regret about The Weekend, and much (so much) more.
Revisit the interview below.