Drake's Co-Sign of Masaka Kids Africana's Take on "Toosie Slide" Inspires Boost in Followers, Donations
Drake was a big fan of the clip, which was put together by children from the Masaka Kids Africana organization.
Getty
Image via Getty/Prince Williams/Wireimage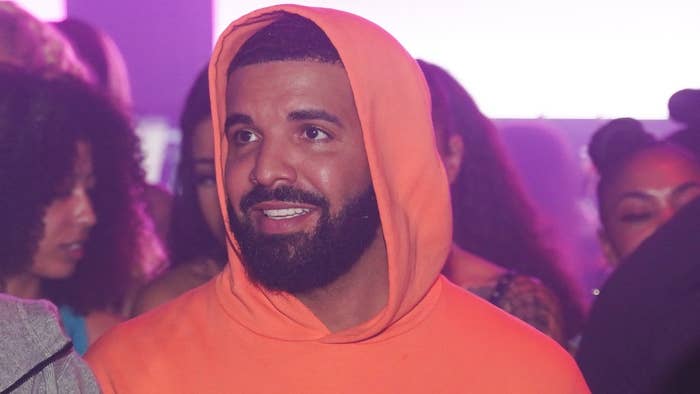 Drake's "Toosie Slide," which is currently hanging out in the No. 2 spot on the Billboard Hot 100 behind the Weeknd's "Blinding Lights," has introduced the reliably joyous Masaka Kids Africana IG account to a swath of new viewers and donors.
Speaking with TMZ on Tuesday, founder Suuna Hassan said the children wanted to get involved with the "Toosie Slide"-inspired dance challenge after falling in love with the track. While they also aimed to get Drake's attention, they thought such a thing was "a long shot" despite the obvious mastery of their "Toosie Slide" dance clip.
Drake, of course, definitely caught word of the clip and even DM'd the Masaka Kids account asking them to send it over so he could share with his 65.7 million IG followers. After Drake put it on his IG Stories, the @MasakaKidsAfricana account saw an increase of more than 120,000 followers. Additionally, the group is said to have received "hundreds of dollars in donations" following Drake's boost.
Suuna also said that he and the children featured in the increasingly viral clip "cried tears of joy" and were inspired to continue making similarly uplifting videos.
Children sponsored by Masaka Kids Africana have often endured truly heartbreaking experiences, but—per the organization—are able to connect to each other and the rest of the world "through dance and song." The organization does work on the ground in Uganda, where there are more orphans (an estimated 2.4 million children) than anywhere else on the planet.
For more info on Masaka Kids Africana, including how to help, click here.