With her debut solo album now set for a March release, Chlöe has given fans more good news in the form of another new song and video rollout.
On Friday, Chlöe shared the track "Pray It Away," complete with an official video shot in a historic Los Angeles church and directed by Madeline Kate Kann.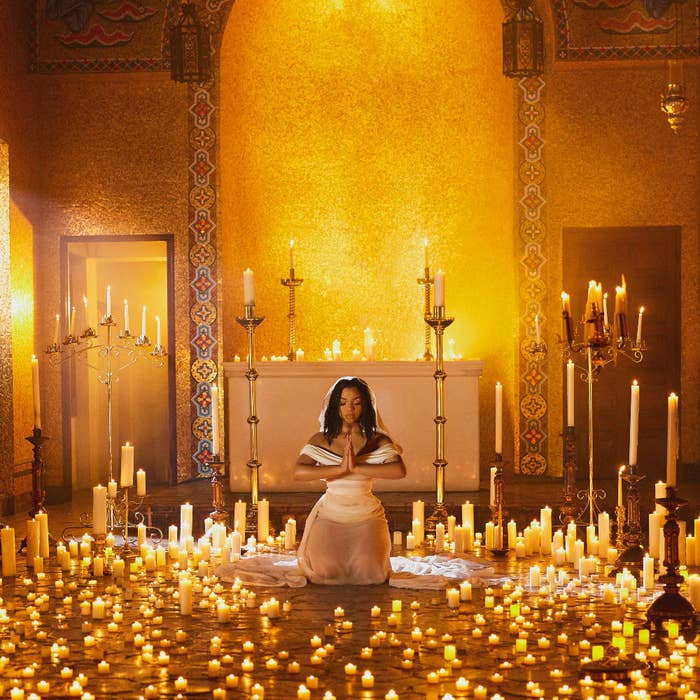 In March, fans will have the opportunity to experience the singer's In Pieces album. The album, described as having taken two years to create, sees Chlöe tapping into her "most vulnerable" songwriting yet.
"I have been the rawest, the most vulnerable, and the most open I have been in my entire life with this album," Chlöe said in a press release. "I used to believe the way I love so hard without question, was a curse. Only to find out, it's been my greatest gift all along."
Speaking with Bianca Alysse for Complex earlier this month, Chlöe said the biggest lessons she's learned while working on her debut were to "trust my gut" and "trust the timing." She also further detailed the deeply personal approach she's taken with this collection of songs, "every single" one of which is inspired by things she's experienced in her own life.
"Every song I have is personal," she said at the time. "It has been so much fun collaborating with such incredible song makers. I am happy people are getting more and more of me."
Read more here.