Childish Gambino's Unreleased Song "Algorhythm" Now Available on Pharos AR App
Gambino and Google are back at it, sneaking a rare song into its AR collab.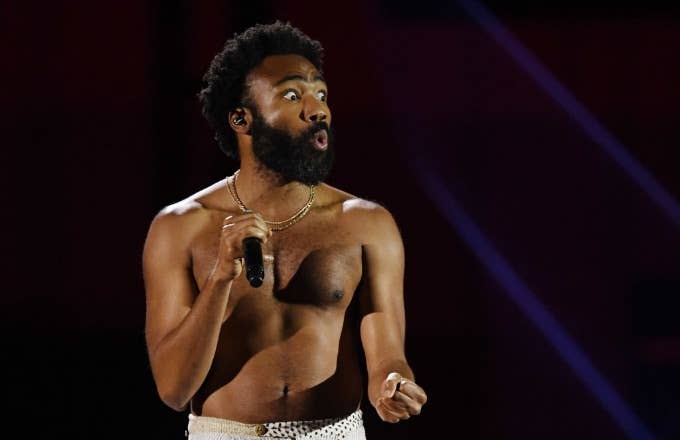 Getty
Image via Getty/Ethan Miller/WireImage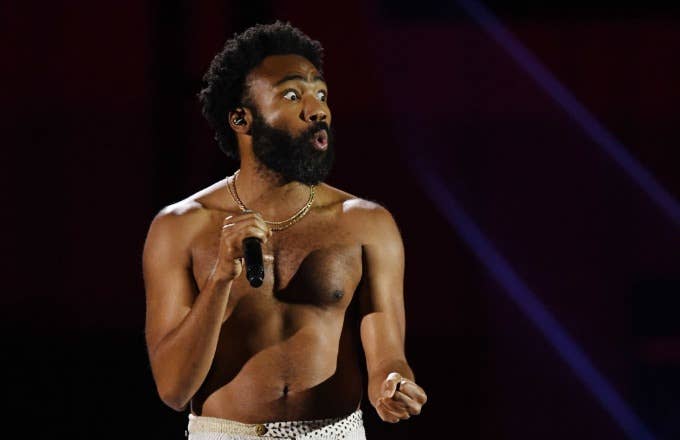 Childish Gambino's Pharos app has the added benefit of being the place to go to hear the official stream of "Algorhythm," a not-formally-released cut with which fans should be somewhat familiar.
The Google-backed AR Android app, perVariety, offers fans the chance to—without actually changing locations—take a trip to Pharos, where their journey will be rewarded with the song. Though currently Android-only, an iOS edition of the Gambino experiment is expected to be released soon.
In a statement breaking down the collab, Neil Parris—Google's Head of Entertainment Partnerships for AR/Lens—pointed to Gambino's use of the AR medium as another extension of his artistic expression. 
"The app is built with ARCore, Google's developer platform for building AR experiences, and Unity, a real-time 3D development platform," Parris said Wednesday. "With ARCore, developers can build apps that blend the digital and physical worlds—creating experiences that bring what you see on your phone into your actual surroundings."
The AR drop follows Gambino's recent Coachella headlining sets, which were supplemented with the release of Guava Island, another Hiro Murai collab. The film, co-starring Rihanna, notably features a reworked version of Gambino's 2018 megahit "This Is America." Penned by Donald's brother and frequent collaborator Stephen Glover, the film is now available on Amazon Prime.