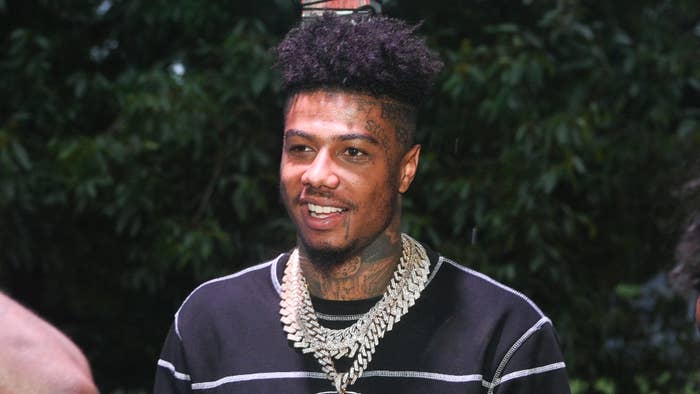 OnlyFans is getting a ringing endorsement from Blueface after the artist revealed he's made nearly $800,000 on the platform.
"If you can find a way on [OnlyFans] without showing your private parts I highly recommend crazy work good salary," he wrote in a post that included a screenshot of his earnings statement. In the screenshot, Blueface's total gross on the platform was listed as $798,800.26. The earnings for this month (so far) alone, meanwhile, were listed at nearly $31,000.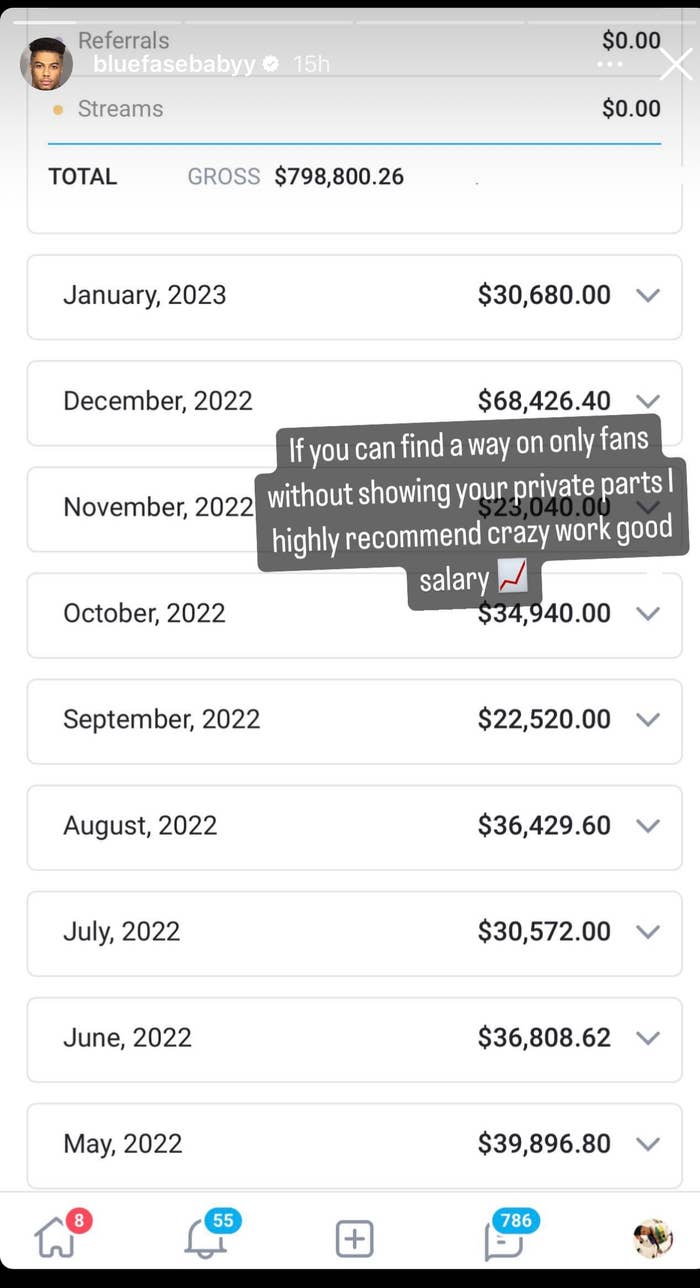 From there, Blueface announced an initiative to follow back a select group of fellow OnlyFans users to help them "get noticed."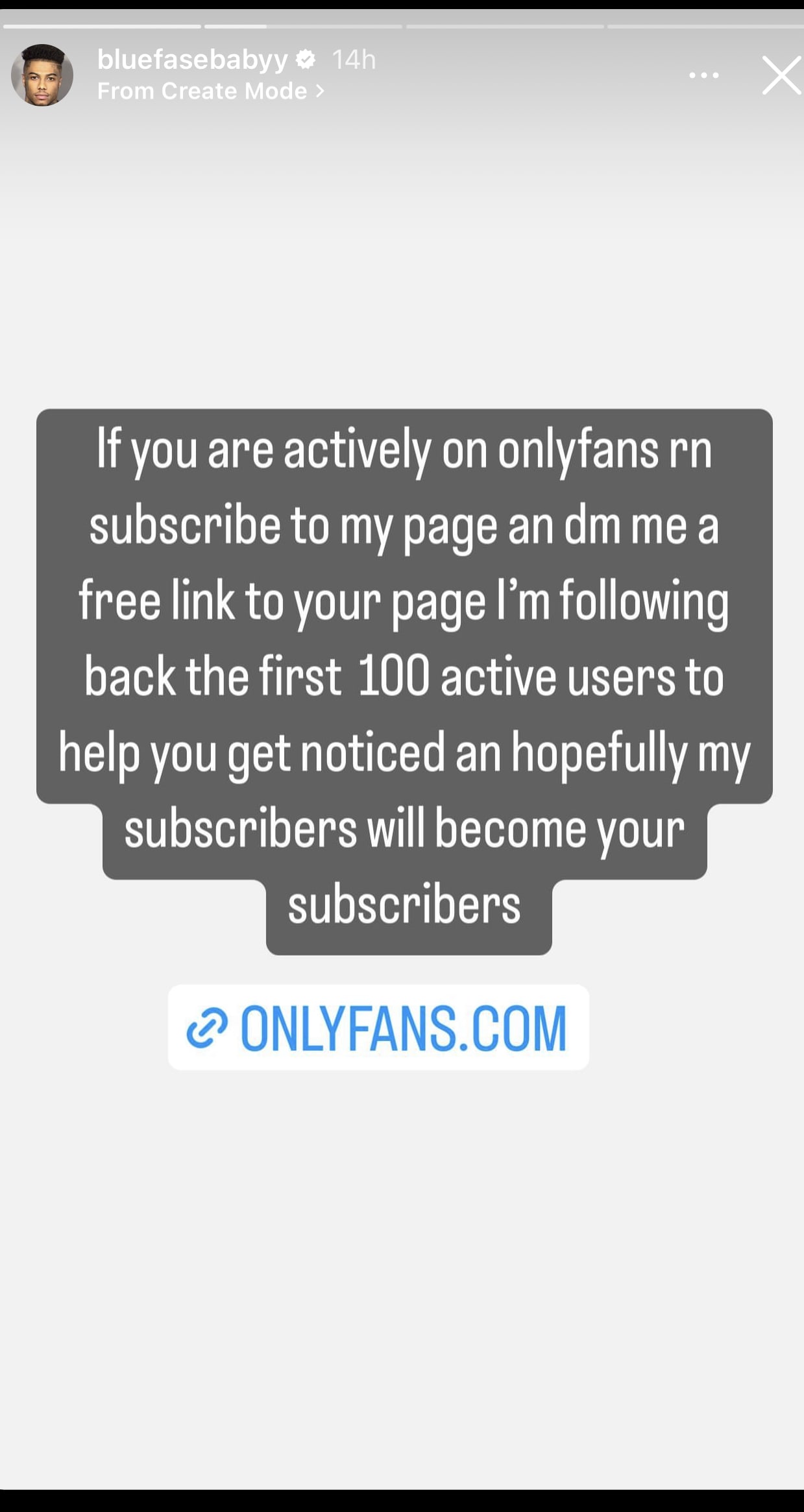 In another follow-up, Blueface circled back to his prior remark about nudity, clarifying there is indeed "nothing wrong with showing your private parts" on the platform.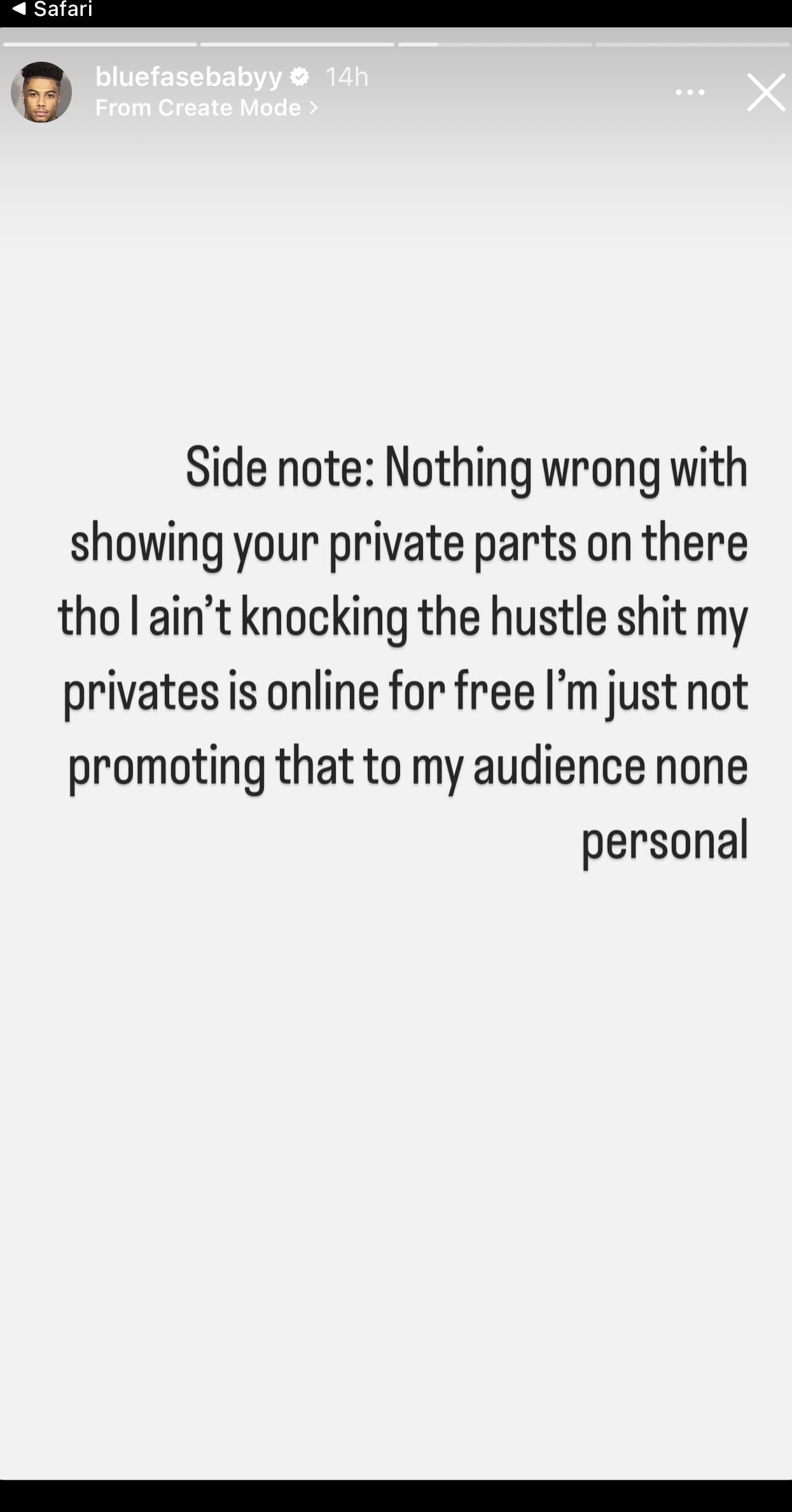 Blueface's earnings-based OF commentary arrives amid continued coverage of the platform's adoption by a number of public figures. Most recently, for example, Iggy Azalea rolled out her own official account on the platform as part of her ongoing Hotter Than Hell project.
On Tuesday, Azalea responded to an apparently dubious claim about how much she made on the first day of her page's availability.
"Lol, Y'all just be saying shit to say shit at this point cause that number was pulled outta thin air," Iggy said, thus disputing a tweeted claim that her page made $307,000 in a 24-hour period.
In the years since its initial launch in late 2016, OnlyFans has remained a headlines magnet. Often, such headlines are focused on the reported earnings of the platform's high-profile creators.