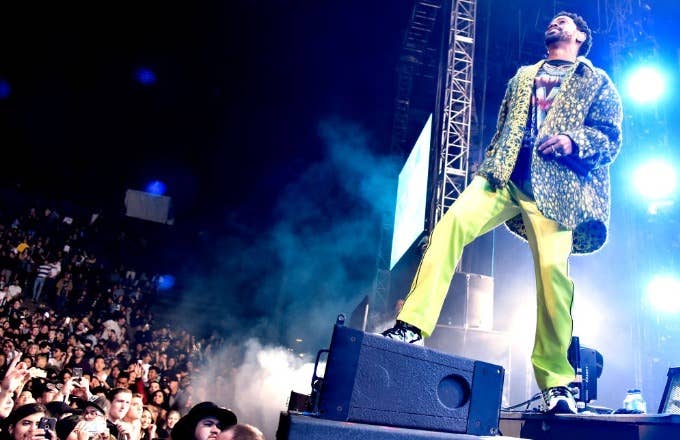 Fresh off his moving and inspiring testimony about the benefits of therapy, Big Sean has teased some impending new music.
Late Monday, Sean shared a video clip from the studio featuring an exciting excerpt from an untitled new cut that's decidedly reflective. The lyrics see Sean shouting out the surreal feeling of a restaurant investment with JAY-Z, the revitalization of Detroit, and those aforementioned therapy benefits. 
"I been meditating on top of the mountain," Sean raps in the clip. See for yourself below. In the original Instagram upload of the clip, Sean notably tagged Amaire Johnson and Key Wane.
Sean briefly addressed new music in his recent series of Instagram videos detailing a mental breakthrough he experienced in 2018. Though Sean had been putting meditation to use for its depression and anxiety-related benefits since the age of 17, he reached a point last year where he realized he needed some additional help. Ultimately, seeking that help guided him toward a revelation regarding his life's need for clarity.
"I realized that it all started with me and I had to analyze myself," Sean said. "I couldn't point the finger at anybody else. I had to point it at myself and nurture those relationships that were important to me, but most importantly nurture the relationship with myself."
Working on that relationship and finding clarity, Sean added, has helped him enjoy making music again. In fact, he said at the time that he believes he's now making the best music of his life.