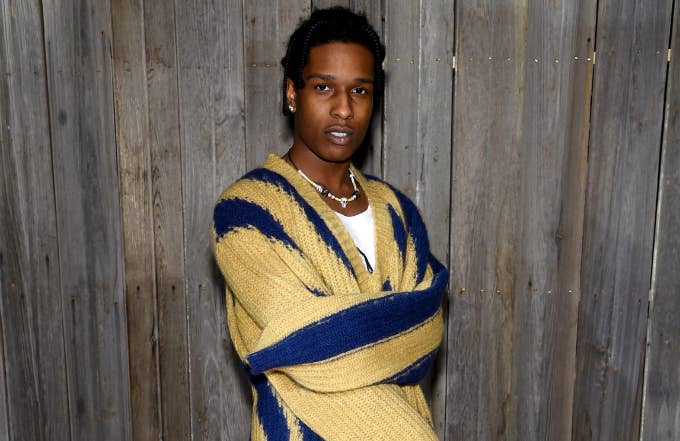 When I saw ASAP Rocky's new "Who Run It" freestyle make its way across my timeline Tuesday night, I immediately halted all other activity and allowed myself to really soak in the accompanying visuals from @krash_kelvin and @ygaflm.
During the brief clip, Rocky flips G Herbo's take on the Three 6 Mafia classic into an anthem about polymathy. Rocky makes lyrical nods to racing Tyler, the Creator in a McLaren, Sonny and Cher, Paris, fashion, and the general wackness of detractors. Check out the full Instagram clip below. It's not clear whether Rocky is planning to release a full-length "Who Run It," or if this is intended to be the main event.
​Herbo dropped the studio version of his "Who Run It" update following encouragement from Drake, who was a massive fan of the original K104 freestyle. "I been listening for like 5 days straight," Drake told Herbo via DM. "To the same 30 second clip. You should make that a song and just drop it."
At some point this year, we expect to be hit with a new Rocky project. His most recent solo studio album, 2015's shrooms-friendly At. Long. Last. ASAP, included some of the strongest work of his career, meaning the hype is palpable. The first three months of 2018 have already given us a run of new tracks and a few collabs, including a Rocky bit on Thirty Seconds to Mars' "One Track Mind."