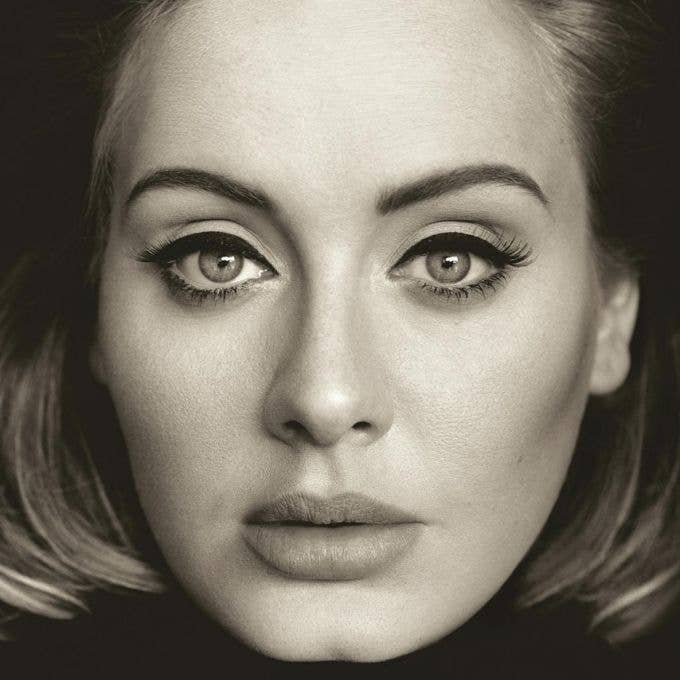 UPDATE 11/23/15: According to Billboard, Adele's new album is now projected to sell 2.9 million in its first week. That would be a 400,000 increase from the previously reported 2.5 million, which means the UK singer is well on her way to breaking NSYNC's first week sales record of 2.41 million set in 2000.
Another impressive number to note: Adele's 25 album sold 2.3 million copies in its first three days of release. That's the definition of putting numbers on the board.
See below for the original story published on 11/21/15.
Adele just put out a new album called 25 (you may have heard of it), and in just 24 hours of release she's already on track to smash a pretty wild record previously held by none other than NSYNC. NSYNC's pretty underrated No Strings Attached debuted back in 2000 with 2.41 million copies in seven days, remaining the only album to sell 2 million copies in a single week until (possibly probably) now.
After a single day of dominance, 25 is currently on pace to break NSYNC's record with first week sales of "at least 2.5 million in pure album sales," according to Billboard. The album, a blockbuster right out of the gate, also sold "more than 900,000 copies" on its first day alone.
In a just world, this is a sign that Adele and NSYNC are finally about to begin work on a collaborative album that will then go on to sell 5 million copies in one week and revive the entire music industry.