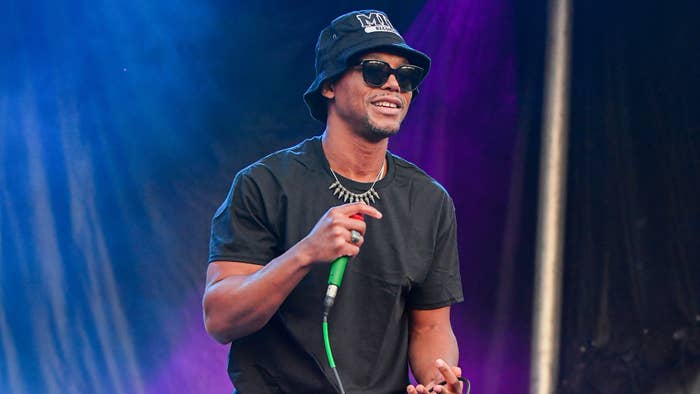 Lupe Fiasco isn't leaving academia just yet.
The Chicago rapper announced on Thursday that he will be a Saybrook Fellow at Yale University.
"Proud to announce I've been chosen to be a Saybrook Fellow at my OTHER favorite school in the whole wide world outside of MIT…@Yale," he tweeted. "Shout to Tom Near for nominating me to a place where against all odds two Chicagoans found a home in the Ivy League."
It looks like the Tom Near who Lupe is thanking has a very impressive resume. In addition to being the Head of College at Saybrook College, one of 14 residential colleges at Yale, Near is also a Professor and the Chair of Ecology and Evolutionary Biology at Yale, and Bingham Oceanographic Curator of Ichthyology at the Peabody Museum of Natural History.
Last May, Lupe announced that he would be teaching at MIT as part of the college's MLK Visiting Professor Program for the 2022-23 academic year. He was previously a Visiting Artist at the MIT Center for Art, Science & Technology from 2020-21.
Shortly thereafter, he released his album Drill Music in Zion. "I'm trying to find a balance between the whimsy and the profound," Lupe said in a statement around the release. "Your whole life you're physically growing, and as an artist, I feel like I'm taller now. Not that I'm at a higher place of morality, it's that my vantage point and perspective is higher. I can see further."