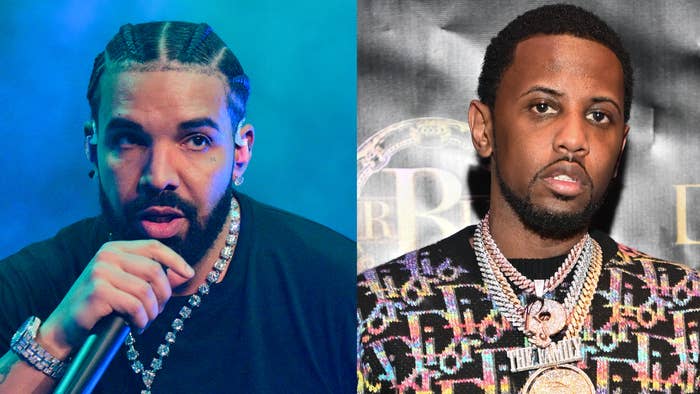 Drake had some kind words for Fabolous on his Instagram Story over the weekend.
Drizzy shared some classic images of Fabolous, including one that showed the Brooklyn native outfitted in a New Jersey Nets jersey, oversized white t-shirt, durag, and a backward-fitted cap.
New Jersey Nets jersey, baggy white T-shirt, durag, and backwards fitted cap.
"Wouldn't be anywhere without this guy real shit @myfabolouslife," Drizzy wrote. "Was really just taking in how much you influenced everything for me."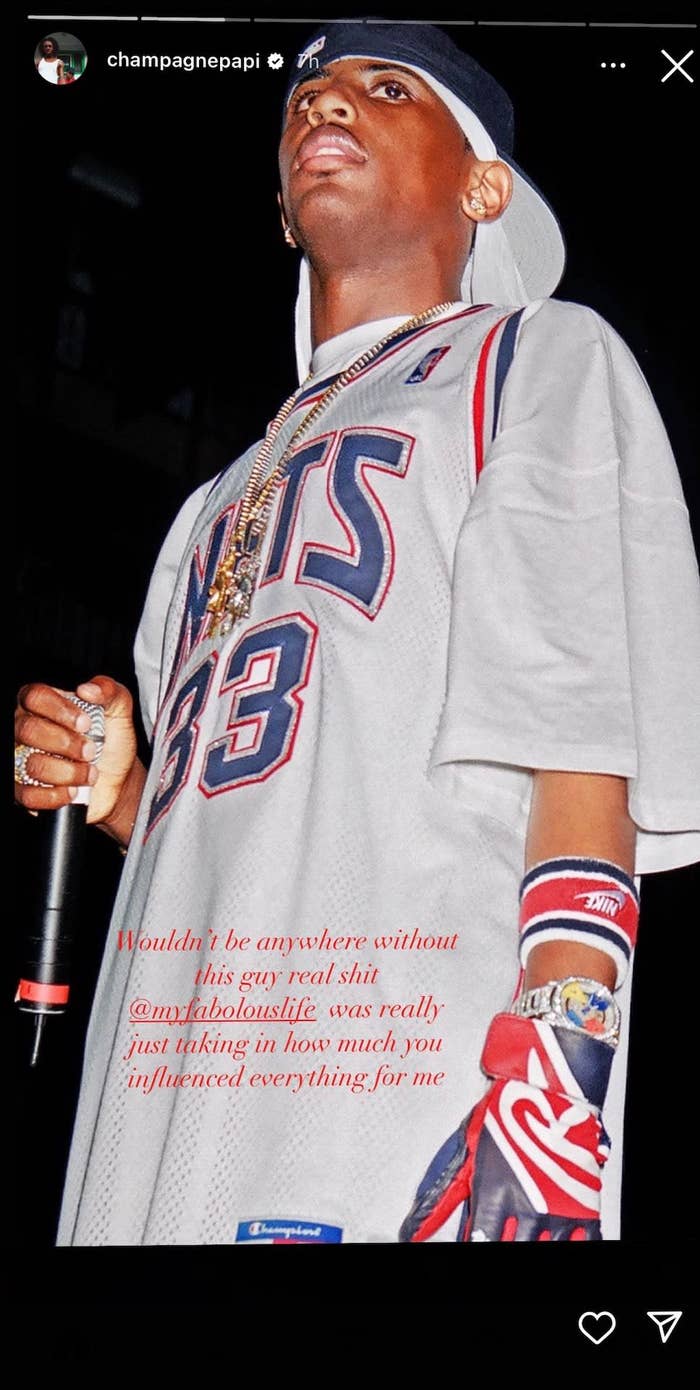 Drake also posted images of Fabolous wearing an Orlando Magic jersey and matching baseball hat, and a photo of his 2005 Smack DVD magazine cover.
Drake donned a similar outfit in 2018, dressing up as Fab by wearing a blue Kobe Bryant Los Angeles Lakers jersey and corresponding cap, complete with a bandana tied on top.
The two rappers have worked together before. In 2009, Drake hopped on Fabolous and The-Dream's "Throw It in the Bag" remix, and on Chris Brown's "Deuces (Remix)" with André 3000, Kanye West, Rick Ross, and T.I. Fab also flipped Drake's "Champagne Poetry" and Jack Harlow's "Churchill Downs," releasing his own versions titled "Reposado Poetry" and "Ups & Downs Freestyle."
And the admiration goes both ways. In 2013, Fabolous said listening to Drake's "The Resistance" made him want to connect with his grandmother .
"[That] hit me so hard," Fabolous said about Drake rapping about his grandmother, "because I looked at it and said, 'Damn, when was the last time I called my grandmoms, man?' It just hit me. I had to stop the song and call my grandma. Rap used to do that for people. It used to make you live in what is going on. I told him that was my favorite shit he ever said. That touched me."