Fabolous Shares Video of Son Freestyling to Drake's "Champagne Poetry" Beat, Calls It 'Apple Juice Poetry'
Fabolous shared a video of his son Jonas Jackson freestyling over Drake's "Champagne Poetry" beat, which Fab appropriately called "Apple Juice Poetry."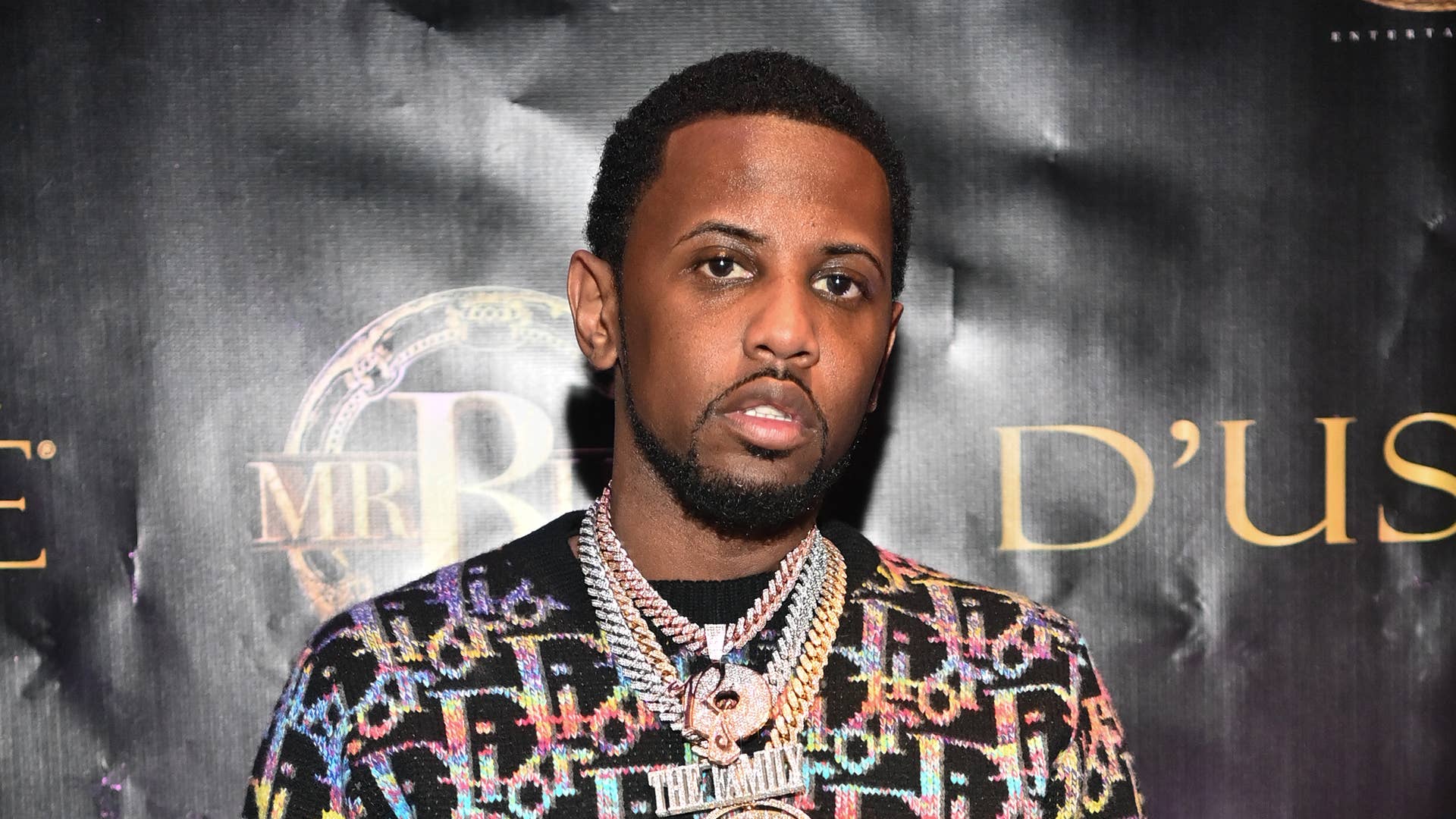 Getty
Image via Getty/Prince Williams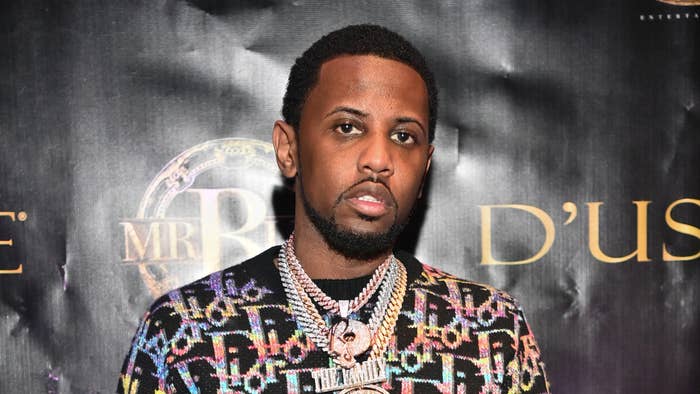 Rapping must run in Fabolous' family, with the artist sharing another video of his son freestyling, this time over Drake's "Champagne Poetry" beat.
On Tuesday Fab shared a clip of his son Jonas Jackson spitting in the passenger seat of their car to the popular Certified Lover Boy opener. 
"APPLE JUICE POETRY 🧃🗣," Fabolous captioned the video, adding emoji-supported hashtags including "#DidHeSayHeWentToGetABrickAndThenGotAGrip 😳" and "#OffTheTop 🤯." Another reveals Fab will "just throw on a instrumental and he start going in."
Showing support in the comments were Fat Joe, Bobby Shmurda, Dave East, Ludacris, Don Cannon, La La Anthony, DJ Clark Kent, and Cedric the Entertainer, who observed, "It gotta come out!! Its just in him." Royce da 5'9" predicted that "this is gon turn into Godly punchlines so fast your heads is gon spin."
This was an endearing moment between Fab and his son, but the New York staple hasn't always had the best relationship with Drake. He was caught in the middle of the OVO rapper's massive feud with Meek Mill in 2016 after Meek jumped on the "All the Way Up" remix with him and sent shots Drizzy's way. Before that, Fab and Drake had a minor beef of their own in 2014 after the Toronto native compared corny  Kanye bars on Yeezus to things "Fabolous wouldn't even say."
Fab squashed that little beef though, saying in a Rolling Stone interview that they have a lot of respect for each other.
"I was shocked," Fabolous said at the time. "Out of that conversation where they were talking about Jay and Kanye, for my name to come up in that mix, it definitely seemed like it was spoken up. It's over, it's under the bridge. I got a lot of respect for what Drake does and he expressed to me personally, so we move on from there."
As Drake and Fab appear to be on good terms since that disagreement, it looks like the runway is clear for his son to keep tearing up Drizzy's beats as he hones his rhyming ability.