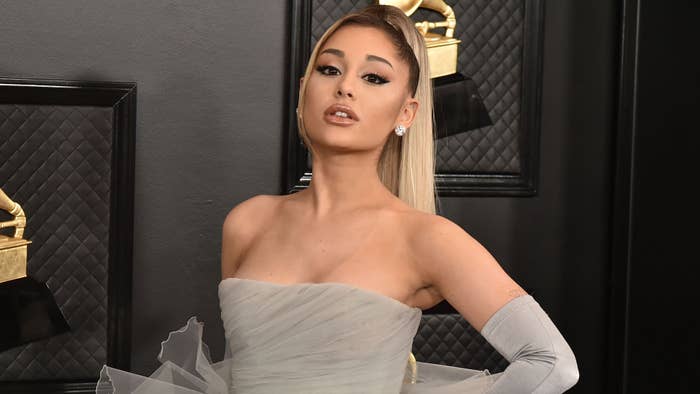 Ariana Grande directly addressed fans' concerns about her weight.
The 29-year-old singer took to TikTok on Tuesday, where she shared a three-minute message about how society feels like it's okay to comment on other people's bodies.
"I think we should be gentler and less comfortable commenting on people's bodies, no matter what," she said. "If you think you're saying something good or well-intentioned, whatever it is…we should really work towards not doing that as much."
Elsewhere in the clip, Grande discussed how prior to this weight, she was the "unhealthiest" she's ever been. "The body that you've been comparing my current body to was the unhealthiest version of my body. I was on a lot of antidepressants and drinking on them and eating poorly," she said. "[I was] at the lowest point of my life when I looked the way you consider my healthy, but that in fact wasn't my healthy."
She continued, "I know I shouldn't have to explain that. But I do feel like maybe having an openness and some sort of vulnerability here, good might come from it."
Ari said that instead, we should try to keep "each other safer" and remember that "healthy can look different" on different bodies.
"You never know what someone is going through," Grande said. "So even if you are coming from a loving place and a caring place, that person probably is working on it or has a support system that they are working on it with. Be gentle with each other and with yourselves."
Grande has struggled with anxiety and depression in the past. In 2019, she canceled meet and greets during her Sweetener world tour due to her mental health. She also previously revealed that she was diagnosed with PTSD following the bombing at her Manchester concert in 2017 that left 22 people dead.