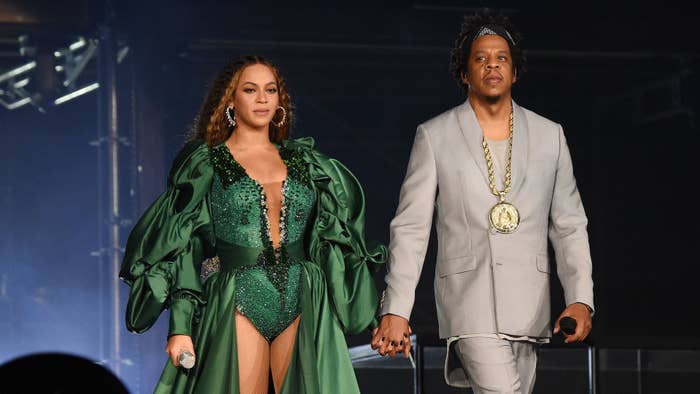 Fans have a chance to grab pieces from a home once enjoyed by Jay-Z and Beyoncé.
TMZ reported that Eric's Architectural Salvage LA is listing a selection of the mogul couple's previously used items from a Holmby Hills mansion on Ebay. They leased the home for a year back in 2015. After moving, the new owners renovated the property, leaving Eric with the items in 2017.
The listings went up on Monday. The unique artifacts include a bidet with Sherle Wagner hardware on auction with a starting price of $2,400. The other listings are not auctions and can be grabbed, first come first serve, for prices like $1,800 on a dinged-up window frame or $3,600 on arched French doors with tempered glass. The priciest listing, some ornate, arched bifold accordion doors, is $6,400.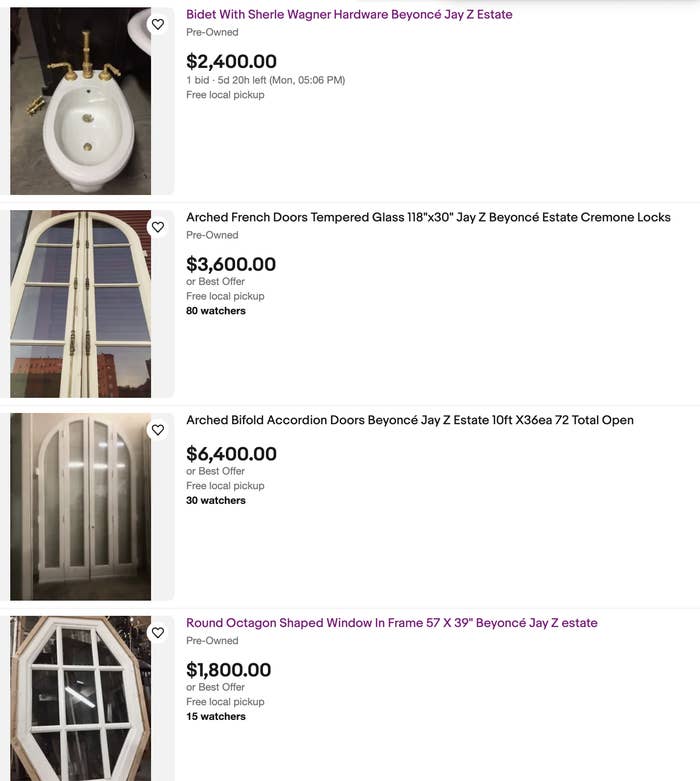 Eric's Architectural Salvage LA buys pieces from companies and developers looking to get rid of them.
This news comes after the "03 Bonnie & Clyde" duo bought the most expensive house in the state of California. They dropped $200 million on a new Malibu home with over 30,000 square feet.
Their eight-acre property is located on Billionaires Row, which overlooks the Pacific Ocean. Architectural designer Tadao Ando did their mansion, and was also in charge of designing Kanye West's home.
TMZ also reported that Jay-Z and Beyoncé's newest pad marked the second-largest real estate deal in U.S. history, just behind an NYC apartment that sold for $238 million.