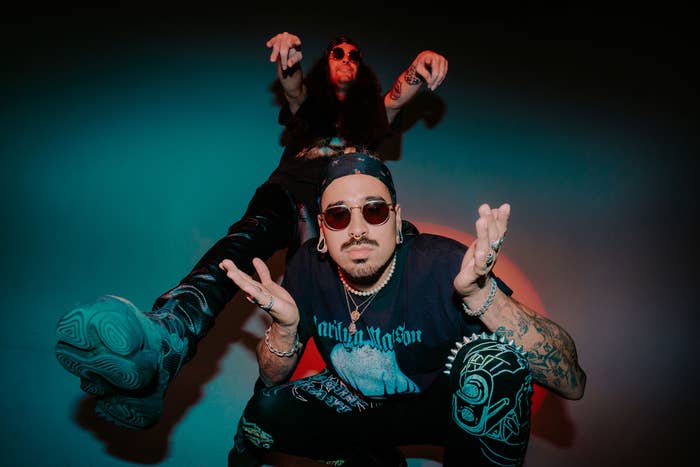 This year, Indigenous History Month comes with the tragic news of 215 First Nations children found buried in the former site of a residential school in Kamloops, BC. Though the headlines sent shockwaves throughout the world, for the Indigenous community, which has been fighting for justice on their own land while being continually silenced throughout Canada's history, the news is just confirmation. The past cannot be erased, but future healing means the systems that have been put in place to harm the marginalized must be redesigned. Hearing and empowering the stories of Indigenous people, as told by Indigenous people, is a start.
The International Indigenous Music Summit (IIMS) is a global event showcasing Indigenous artists in all avenues of music. The summit offers opportunities for the Indigenous community to tell their own stories, while also spreading awareness globally. This year, due to COVID-19 protocols, all events are being held virtually. While no in-person events comes with complications, it's also presented a chance for artists to be seen and heard in a new light, and to access a wider audience. This year's summit will be running exclusively online from June 8 to the 11. 



"If I said, 'My child is missing,' you'd know that's my truth. Two-hundred and fifteen mothers said that to someone. That's one school. For me, it's about that, because of those stories that were told and they were not believed."
One of the IIMS's main events is Giiwewizh, a project featuring 16 Indigenous artists in individual short documentaries. Giiwewizh, which means "to carry home", highlights each artist's perspective, as well as their connection to their identities, their land, and their creative process. The project, produced by Jennifer Podemski, was directed by Sarain Fox, an Anishinaabe activist, broadcaster, filmmaker, storyteller, and founder of Land Back Studios, who has been amplifying Indigenous voices and stories over the course of her entire career. When approached for the project, the Inendi director was immediately inspired to give each artist featured in project the power to shoot their footage on their own terms. Each featured artist was given an iPhone 12 to shoot from, and the rest was up to their own vision. Fox received 45 minutes of footage from each artist or group, and collaborated with editors to create every documentary in the artist's own narrative. 
Fox tells Complex the questions the artists were encouraged to answer in their content were: "How does the land affect who you are, how does it affect your identity, and how does it affect your music?" 
Once shot, the footage was sent to Fox, who pieced it all together, creating 16 unique and inspiring short documentaries. "I felt like I had these artists in my home. I have a four-and-a-half-month-old baby, and now she's experienced all of this," says Fox. "There was no moment where she hadn't heard the music. I watched her experience joy hearing these incredible musicians. It really made me feel connected, it really made me feel proud, and I'm incredibly inspired. These voices, the stories that are being told, the honesty, the courage to be vulnerable."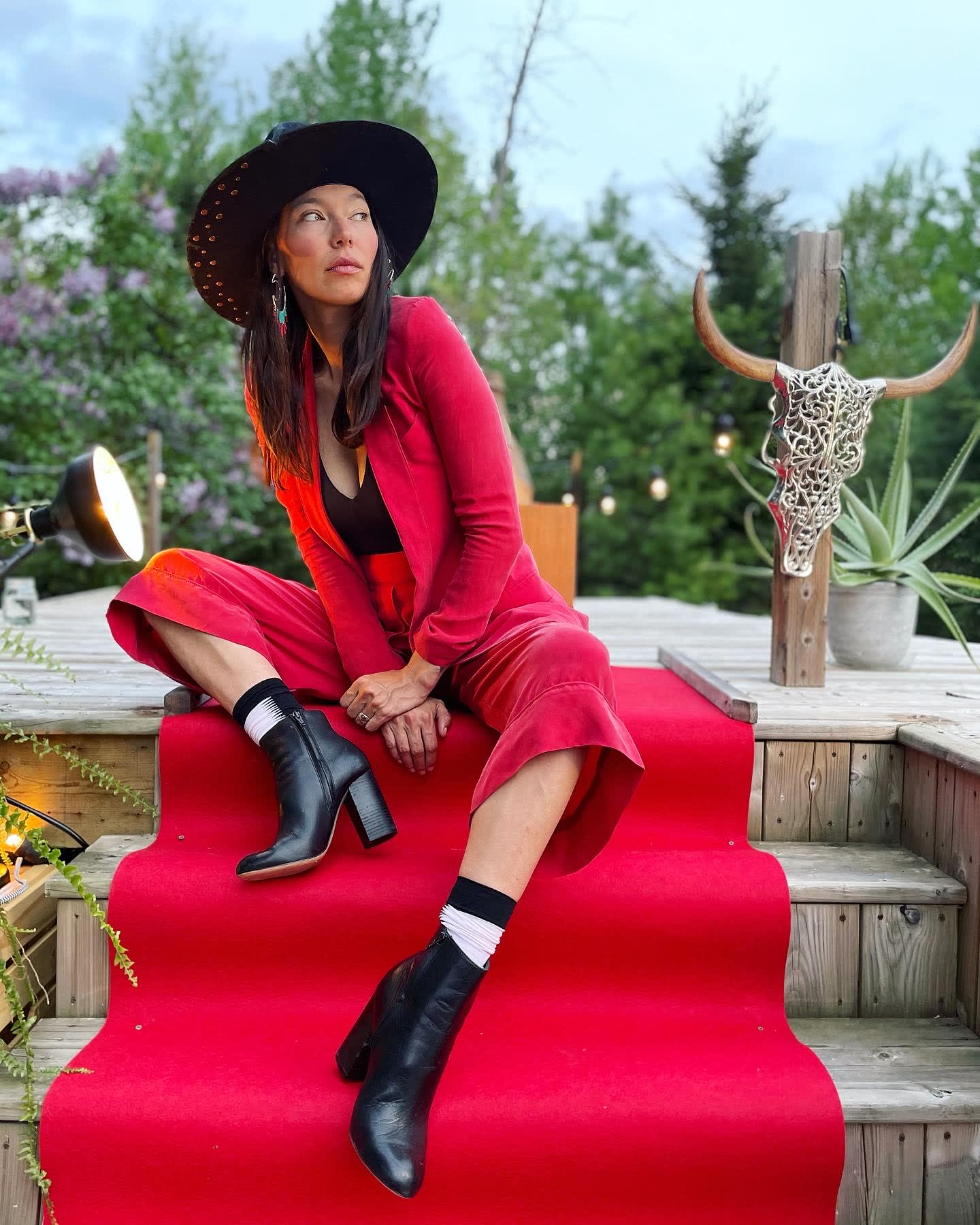 Keeping the project authentically Indigenous, and ensuring all the artists were shown on their own accord, was vital to encourage growth and healing for the community. "Right now, I think two things have been happening. For allies and non-Indigenous communities, I think there's outrage that this news [about the residential school mass grave] is real, but for Indigenous people, there is sadness that it took this for us to be believed. To put it simply, now, as a new mom, if my child was taken and sent to a residential school and never came home, I would never stop searching. If I said, 'My child is missing,' you'd know that's my truth. Two-hundred and fifteen mothers said that to someone. That's one school. For me, it's about that, because of those stories that were told and they were not believed. When we reclaim our stories, when we reclaim our narrative, we heal that. We give those voices that were lost an opportunity to be heard. My daughter is going to know from the moment that she can, that all of her truth, not just the trauma, was fought for."
Complex also caught up with three of the artists featured in Giiwewizh—Snotty Nose Rez Kids, Nimkii, and Mamarudegyal—to hear their stories.
Snotty Nose Rez Kids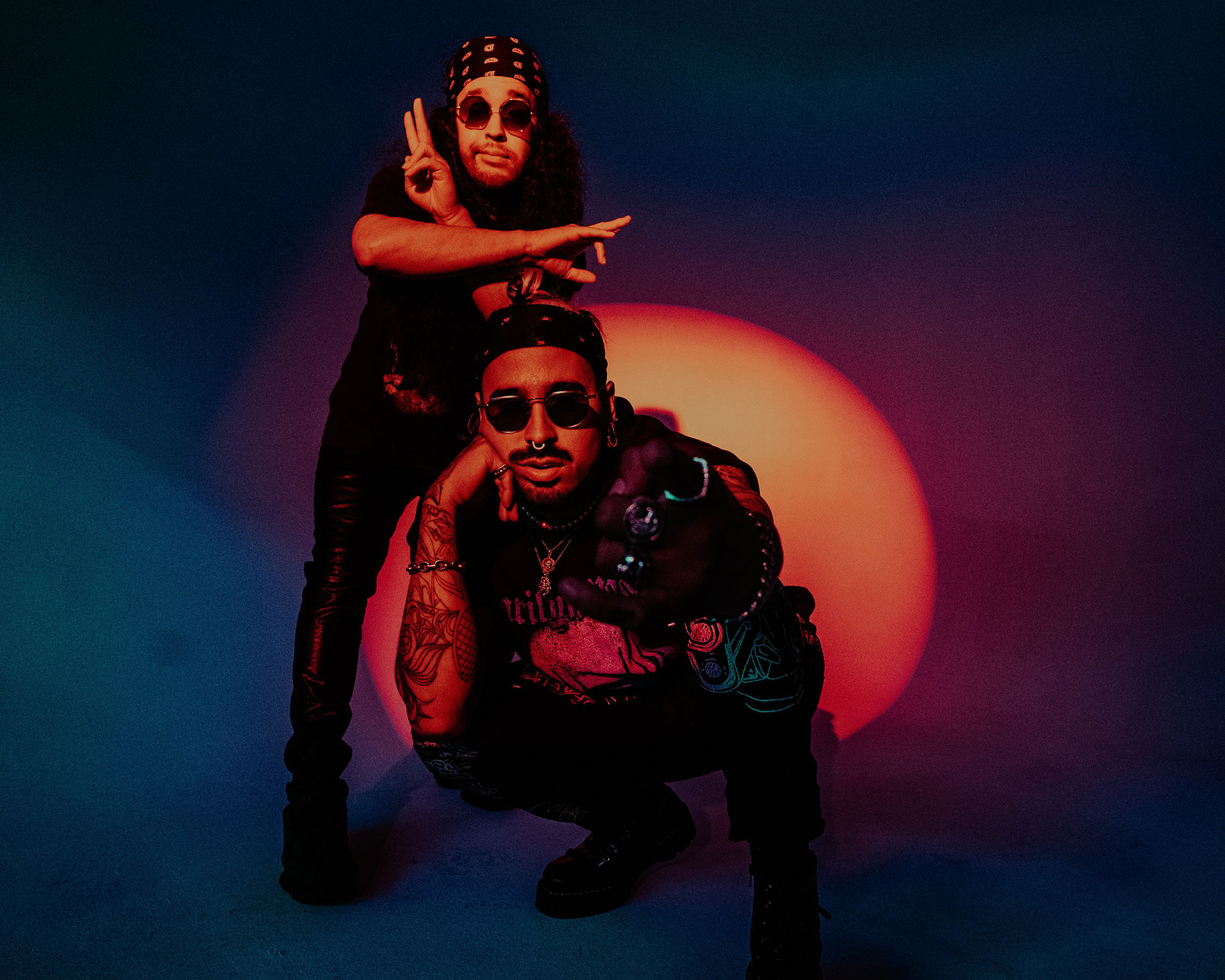 A hip-hop duo consisting of rappers Yung Trybes and Young D, Snotty Nose Rez Kids formed in 2016 and quickly gained worldwide notoriety. Their second full-length album, The Average Savage, was released in 2017 and earned them the Best Hip Hop Artist award at the Western Canadian Music awards, as well as a 2019 Juno Nomination. The independent artists grew up in Kitamaat Village, and are part of the Haisla band. "It's a real community; it's just an open door policy. Everybody is family and everyone's family looks out for each other," says Young D. 
Trybes names his passion and background in sports as a major influence growing up. "We grew up playing ball and from that you learn work ethic. I looked up to my dad and everybody that was on the basketball team, all the older guys. Also Kobe Bryant and Jordan—their work ethic and what they did to get to where they're at."  



"Without land we don't exist, and without us being able to live off our land, we lose our rights, and by that, we lose ourselves."
Young D agrees. "As young guys on the basketball team, we were 12,13,14, we were hanging out with guys that are 16,17,18. And all of them live and breathe Tupac, Biggie, Eminem. As we started to get older, we looked at people like Lil Wayne, Kanye, Jay-Z, Outkast. During that time when we were growing up, of course there were other Indigenous artists that were doing it, [but] social media wasn't what it is now…. There were other Indigenous artists out, and we just didn't know of them, so our influences were from the legends that put hip-hop at the forefront."
Snotty Nose's music combines storytelling and activism, with advocacy fuelling their creative process. "The activism was amplified once we moved to Vancouver. That's what really opened our eyes; the people we've met and who we've surrounded ourselves with," says D. "There's a lot of academics, land protectors that do the work day in and day out. Once we saw what was really going on, we didn't want to be the voice, we just wanted to shed light on it. Instead of arguing with people and getting into heated conversations, we would rather just talk our shit on a record." 
"We come from land protectors," says Trybes. "Back home, a lot of our people aren't traditionalists, but they are land protectors. My parents never grew up learning their own language, they never grew up learning our songs or dances, or anything like that, because our system is deeply damaged because of colonialism. But my dad did grow up fending for his family and learned to hunt, fish, gather; so we come from a lot of people that use the land as a resource a lot. Without land we don't exist, and without us being able to live off our land, we lose our rights, and by that, we lose ourselves. For us, the land and our activism go hand in hand. We can't live without it."
The duo's latest single, "Something Else," dropped last week. The track references the 2020 U.S. presidential election, during which Indigenous people were labeled as "something else" on the ballot. "With the humour that Indigenous people have, we're able to flip it," says D. "Flip something negative into something positive." 
The new track is featured in Snotty Nose's short doc for Giiwewizh. Their highly anticipated new album comes out this fall.
Nimkii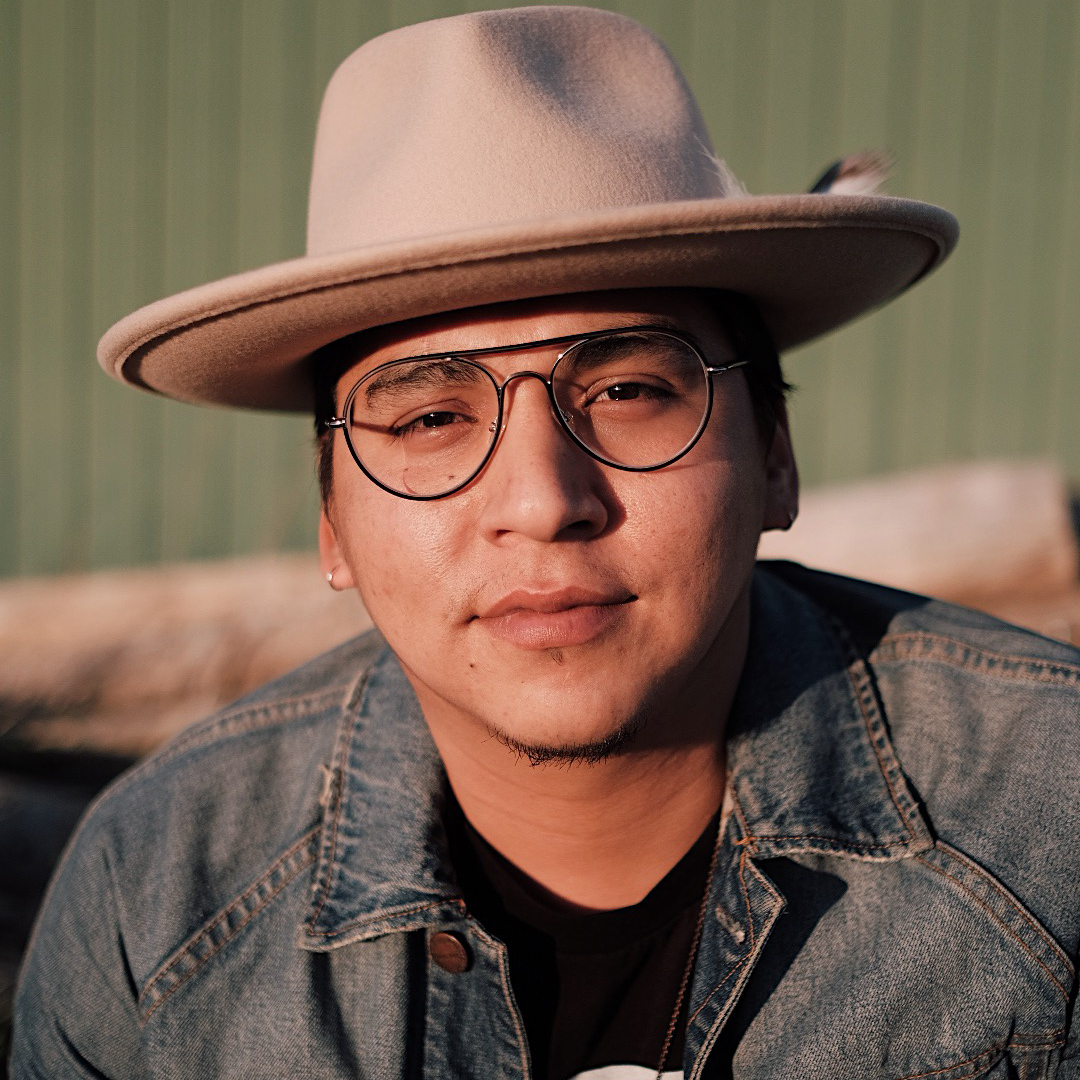 A world-renowned hoop dancer and singer, Nimkii is Anishinaabeg from Wiikwemkoongsing, Unceded Territory. He has travelled around the world, collaborating and performing on stage with award-winning artists. He blends traditional singing, drumming, and dancing styles with contemporary music and dance. 
"A lot of the inspiration I get is from my family," says Nimkii. "We're very family oriented, very close-knit. Just growing up in Wiikwemkoongsing, it's very different from growing up in the city. It's kind of like stepping into a twilight zone; everybody speaks the language, everyone is fluent. It's such a treat for me to hear that. Even just growing up, my mother wanted us to have an upbringing kind of like she did. She's going into her sixties; it's not even that long ago when she had had no running water, had to cook her food over a fire, and go to the well. These stories really help shape who I am."



"We've been silenced for so long, but now we're starting to gain our practices, our ceremonies back and we're starting to get our strength back as a nation."
His mother, he notes, played the biggest role in shaping his future as an artist. "A lot of friends that I had growing up had soccer moms and hockey moms, but I grew up having a Pow Wow mom. She would take me to competitions and help me develop my dancing skills. A medicine man, who recently just passed, told my mother when I was in the womb that I was going to be a champion dancer one day. So that's why she kept me in dance, and over time I realized that's just one of my skills as an artist. It's an impactful way to inspire with movement—it inspires everything."
Through his time spent touring the world and sharing his culture and art, he's also raised awareness for Indigenous issues. "It was the perfect opportunity to help educate other human beings around the world because they're usually only seeing one side, one narrative of us and they're not seeing our own narrative. It's been very impactful everywhere we went because no one has really been exposed to our ways. We've been silenced for so long, but now we're starting to gain our practices, our ceremonies back and we're starting to get our strength back as a nation. Before I would be pretty shy expressing myself and who I really am but now, I'm very very proud."
Nimkii is also the founder of the DNA Stage, a business he started to bridge the gap between Indigenous people and settlers. "When I was in high school I grew up dreaming about this movement. We all have it inside of us, we all want to do the best we can on this time on earth. I'd just be sitting in class, dreaming about creating a movement and help inspire." He has since worked with both kids, adults, and educational faculties to help them gain a better understanding of Indigenous culture and history. "I've spent a lot of my time educating native and non-native kids, and teachers as well, because they're the ones who are teaching the youth. It's about making sure we're all equal, no matter what title you have." 
Nimkii says he's been spending his downtime during the pandemic connecting with the land and finishing old projects he's had on the back burner.  In this time, he was given the opportunity to put together his footage for Giiwewizh. "[The experience shooting] was very exciting and empowering. It motivated me to get up and get out. Especially in today's time, it was just great to have the time to share with the world these spots I go to. These are my sacred spots where I go to pray and give my thanks, sing my songs, and dance."
"It's not just a dance, what I do," he adds. "It's way more meaningful. It's about the connection of all living things."
Mamarudegyal MTHC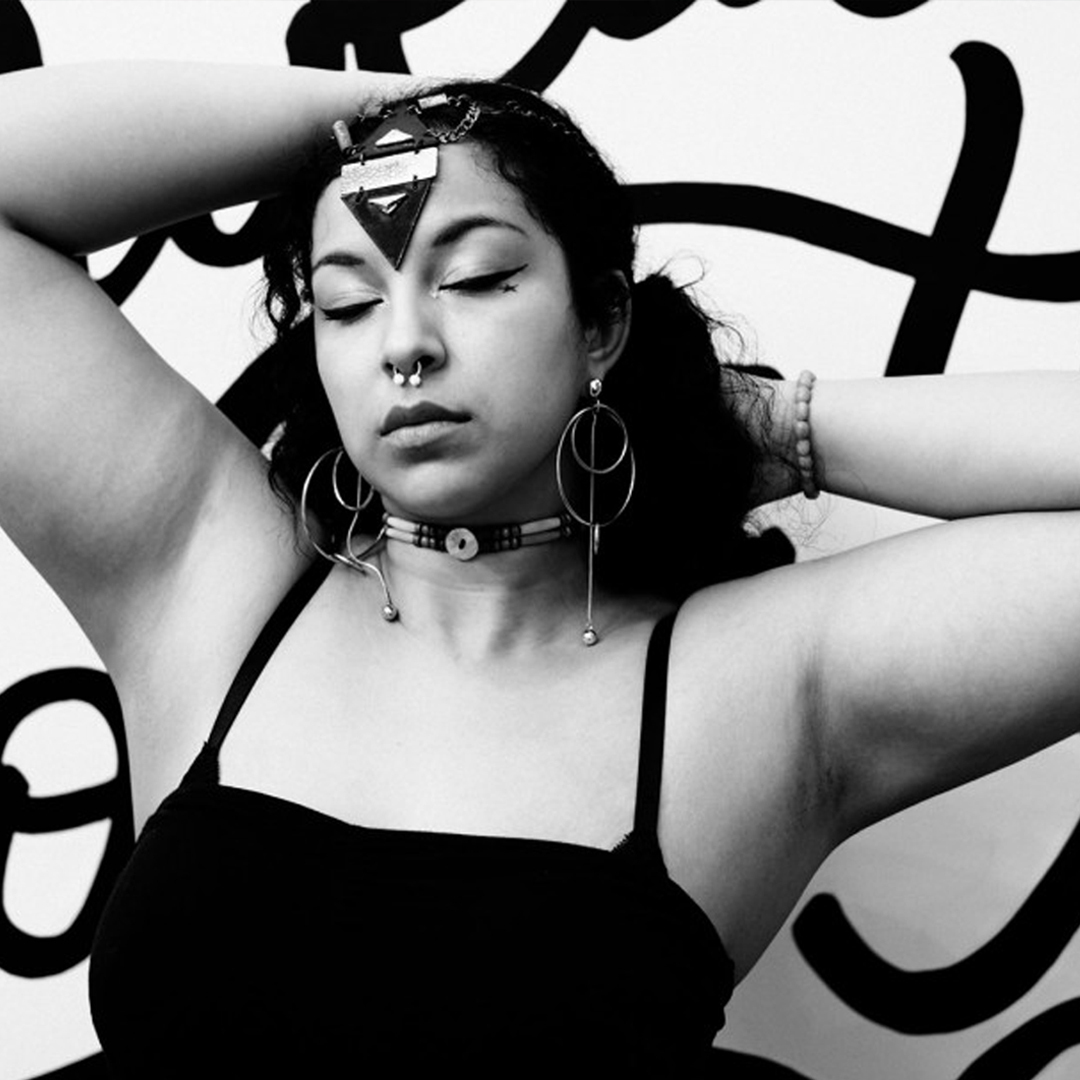 Mamarudegyal MTHC is a Vancouver-based hip-hop and R&B artist born and raised in Siksika Nation, Alberta. Upon moving to Vancouver, she quickly became a fixture in the city's underground hip-hop scene, where she paired up native rap duo Status Krew to found Rudegang Entertainment. She's won two Fraser Valley Music Awards for her music, is a cinematographer and director, and will be directing all the upcoming videos for Doobie's album Apollo 420.
"Rudgegang Entertainment started as a necessity for me," says Mamarudegyal. "As a single mom new to Vancouver, me and my daughter, we're surviving off oatmeal three times a day for a couple weeks there. I just had to put my skills to use and try to make some money. I found the people who needed the work to be done, and it snowballed from creating show posters, to what it is now. I started realizing there was a need and a gap for Indigenous artists."



"A lot of what I do is for little brown girls, little Black girls, little mixed girls with curly or kinky hair; they just need to know and see that it's OK to exist as they are."
As an Indigenous and West Indian artist, Mamarudegyal attributes her diverse family's taste in music as the roots of her cross-genre aspirations. Her grandmother raised her on classic roots reggae while her sister went through a major punk phase, and then a Slum Village phase. "I just had so much music to digest. For me there wasn't a boundary I felt tied to, especially because I'm mixed. I started by playing metal, but I came to a fork in the road where I had to decide to move towards R&B."
On being an Indigenous and West Indian woman in Vancouver's music scene has been like, she says,"It's been contentious because I don't shut-up! I'm very decolonial." She emphasizes that she had to fight to get paid for her art, and that was what motivated her to change the game for other artists. She's made a point of teaching other artists about grants, and how to apply for them because she noticed many artists were not given the tools they needed by people around them. "They were happy to keep them down," she says. "Where's the white supremacy? Let's expose it, and then I'm not even going to take it down. I'm just going to build the exact version of what it's supposed to look like instead with Rudegang Entertainment."
Her identity, she says, is who she is an artist. "The history of being Black and Indigenous gives you so much to write about. The shared trauma that we all have gives you so much reason. So being a double minority, I feel like I have to do it. I just have to make art as an expression, and the fact that people like what I make is just a surprising bonus."
"I like being able to explore the different parts of myself, and being able to use different linguistic styles, slang, and terms. I'm mixed, and this is what it sounds like to be in this way. I feel like there's always pressure to be one or the other. There's a lot to write about, and a lot of people to write for. A lot of what I do is for little brown girls, little Black girls, little mixed girls with curly or kinky hair; they just need to know and see that it's OK to exist as they are. So they can take control of their healing journeys early."
Though Mamarudegyal has been staying busy executive producing for her teammates, she has a highly anticipated album in the works. Her music and story, featured on Giiwewizh, will be available to view online alongside all 16 artists featured, from June 8 to 11.
"We're going West to East with these stories" says Fox. "When you go from West to East you're taking your ancestors with you, you're bringing in new life, and you're carrying [them] home."