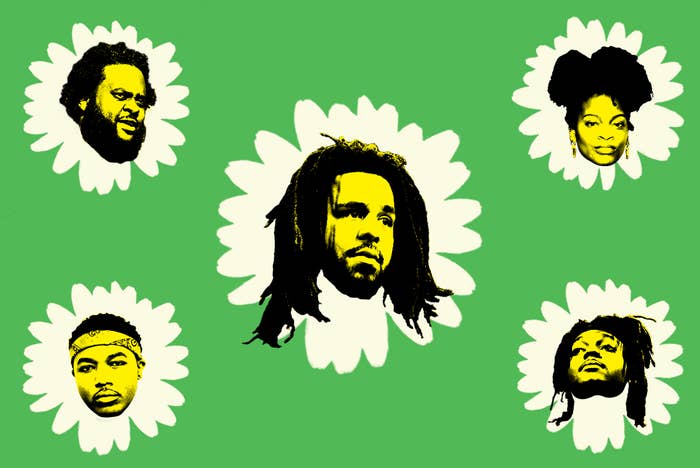 "I reached out to his agent at the time on MySpace. That's not a joke. I really reached out on MySpace."
Sascha Stone Guttfreund, co-founder of the music promotion company ScoreMore, laughingly recalls the beginnings of his relationship with J. Cole—a bond that culminates on April 6 with the first Dreamville Fest.
The festival, co-produced by ScoreMore (recently acquired by LiveNation), will take place at Dorothea Dix Park in Raleigh, North Carolina. The lineup features artists on Cole's Dreamville label like J.I.D, Bas, EarthGang, Lute, and Ari Lennox alongside Nelly, 21 Savage, SZA, Big Sean, Mez, Rapsody, Saba, Teyana Taylor, 6lack, and Davido. Headlining, of course, will be Cole himself.
Drawing an expected crowd of 35,000, Dreamville Fest is a long way from Guttfreund's first shows with Cole back in the MySpace days. The Texas-based Guttfreund heard "Lights Please" (and Cole's seminal mixtape, The Warm Up) and became a fan. After reaching out through MySpace, Guttfreund, still in college, planned for the buzzing new rapper to come to his home state in early 2010.
"It was actually the first tour," he remembers. "I put 'tour' in quotations because it was four cities. It was the first string of dates that we ever put together, and we did it with Cole. It was literally us driving around the state of Texas in a pickup truck, with Cole headlining shows."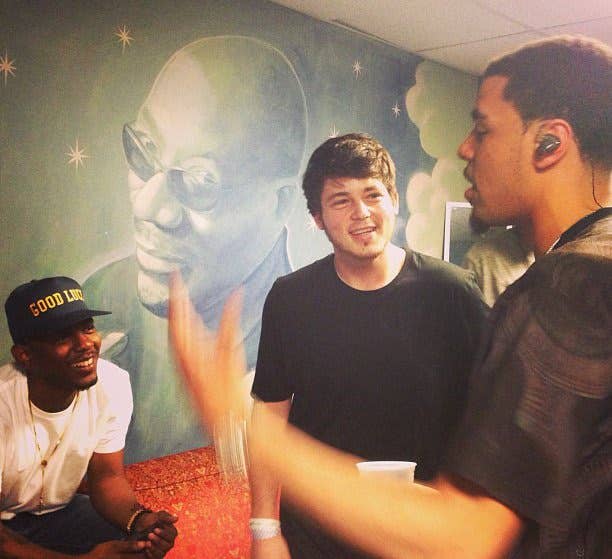 Dreamville president Ibrahim "Ib" Hamad, who DJ'd for Cole on that trip, was skeptical at first.
"We pulled up to San Antonio and Sascha picked me, Cole, and Mike Shaw in a pickup truck, and he was a little white college kid," Hamad recalls. "We're like, 'What the fuck is going on? What kind of shows are we doing?' But he was super professional. I think our first sold-out show was at Warehouse Live[in Houston]. It was eye-opening. We didn't know that we had fans outside of our city. That's how we started our relationship with Sascha, because he was in college and starting his business of doing shows in Texas. I remember having a conversation and he's like, 'Man, I kinda want to keep doing this. What you think?'"
"it made sense because of Cole's hometown and everything. And we always knew 'Dreamville' just sounded like a festival name." - Ibrahim Hamad
Keep doing it, they did. ScoreMore put on another series of Texas dates for Cole in 2011 (you can see some footage of the rapper at a benefit concert put on by a UT frat here), and everything progressed from there.
Three years ago, Guttfreund and the Dreamville crew took things to the next level by planning a festival. They chose Cole's home state of North Carolina (he grew up in Fayetteville and currently lives in Raleigh), for a mix of sentimental and practical reasons.
"The initial thing with Sascha was like, 'Yo, North Carolina's an untapped market,'" Hamad explains. Dreamville artist Lute, who was born in West Charlotte, points out how monumental an event like this will be for his state: "It's one of the biggest events that has really come to North Carolina, at least Raleigh."
"You can drive there from New York, Atlanta, South Carolina, Virginia, Kentucky," Hamad says. "And it's surrounded by so many big colleges and universities. Obviously it made sense because of Cole's hometown and everything. And we always knew 'Dreamville' just sounded like a festival name."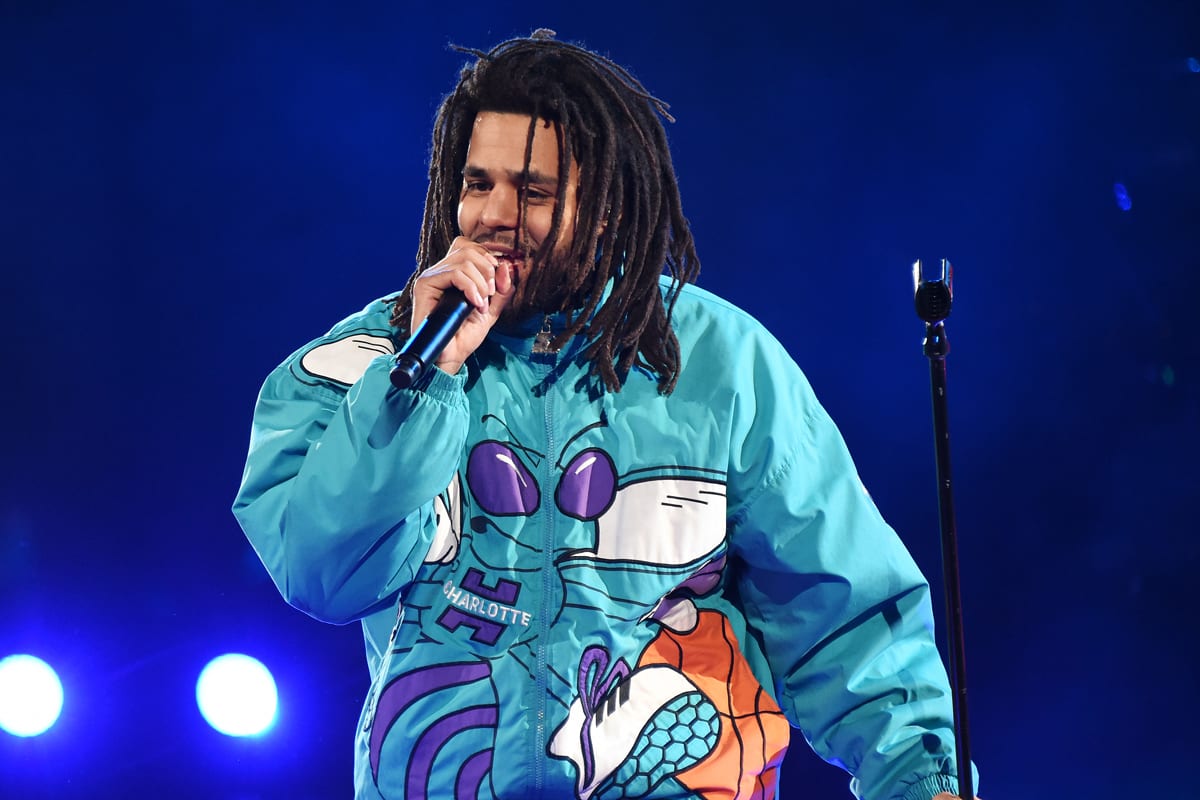 Putting on a festival, of course, isn't as easy as just having a cool name. The Dreamville team scouted locations, including Durham Bulls Athletic Park and Raleigh's PNC Arena, before finding Dorothea Dix Park, a new park that was formerly the site of a psychiatric hospital. Getting the okay to use the park took some politicking with the city's mayor, Nancy McFarlane.
Dreamville partner Adam Rodney says that Cole and McFarlane met at an event at Raleigh's Contemporary Art Museum, talking for an hour about the rapper's goals (both career-wise and for the city). That relationship continued, and led to the Dreamville team beating out some stiff competition to hold the first festival in the park.
"We have a very human connection with our fan base and our supporters. That's what I want to bring to the festival." - BAS
"It took a long time of getting the city on board and having them trust two young companies," Hamad admits. "Even though it's Cole, it's not the easiest thing to convince the city or the state to just allow us to do this. So it took us a while."
Dreamville Fest was originally supposed to happen in September 2018 in Raleigh, but it was canceled due to Hurricane Florence. For Rodney, a New Orleans native, that experience brought back bad memories of Katrina.
"That whole experience was very, very tough on me," he remembers. "It just feels like I'm being haunted by these hurricanes. It was three years of work. And then for us to be watching the radar or whatever and seeing that storm come out of nowhere—that was a tough call."
At the time, Hamad was waiting on the birth of his first child, who would be born just a week and a half after the festival's planned date.
"I didn't know when the baby was gonna come, so I couldn't go to North Carolina," he recalls. "And I was just on the phone the whole time with Sascha. We knew it was real when some of our vendors were like, 'Hey, we have to back out because the state and the federal [government] needs our supplies for this storm.'"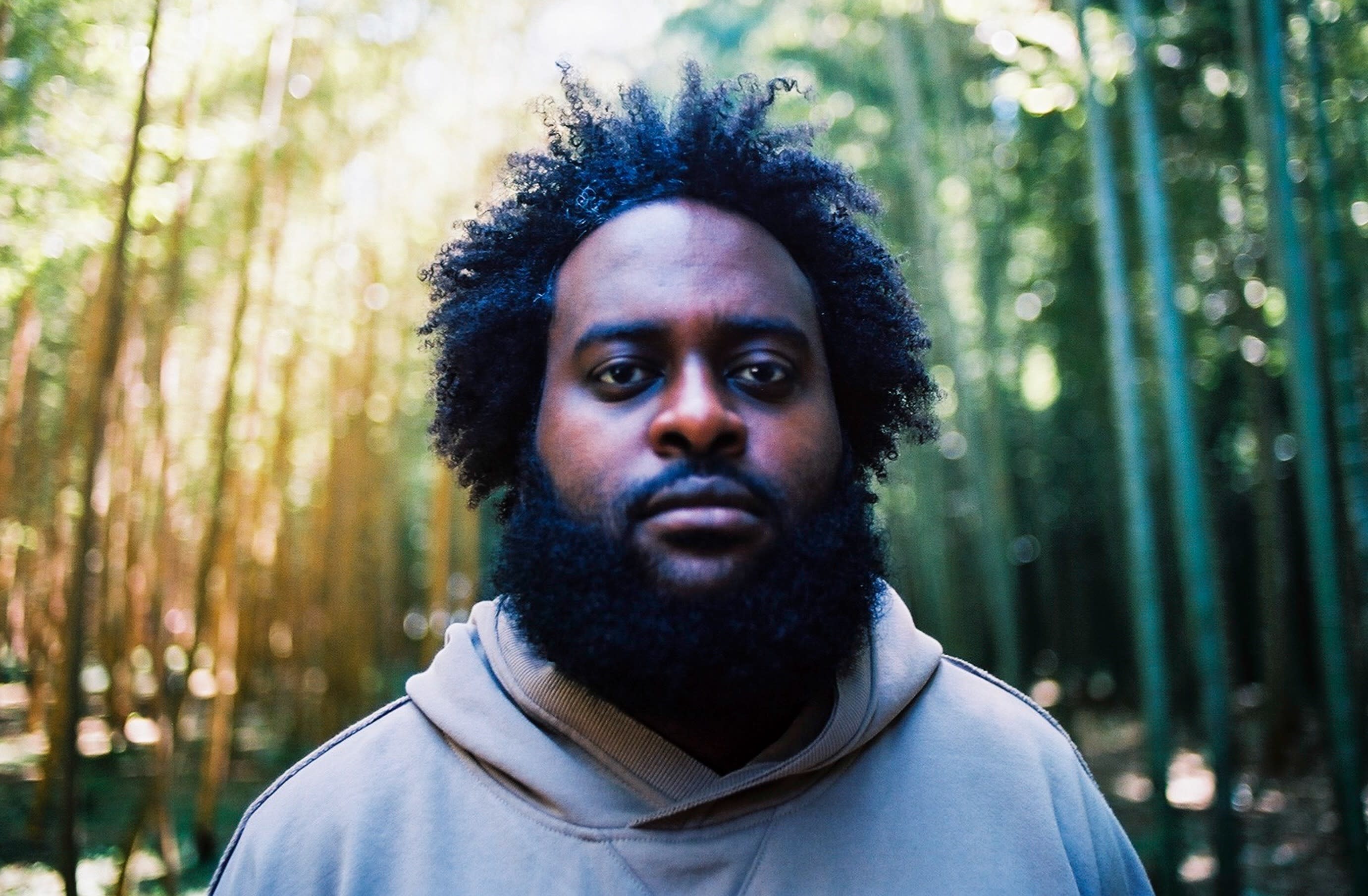 Once a new date was found, planning began again, and Dreamville Fest was closer to becoming a reality. The delay ended up having unexpected advantages, as Dreamville artists had more time to build momentum. Hamad points out that the crew got lots of publicity as a result of sessions for their as-yet-unreleased compilation album, Revenge of the Dreamers III (they're "in the finishing touches," Hamad insists, waiting only on some sample clearances), which featured dozens of heavy hitters. The label's flagship artist, J. Cole, also had a string of notable features, "took over" NBA All-Star weekend, and released his biggest chart hit to date, "Middle Child."
"Our label is very much an idea, more so than an actual physical place." - Ibrahim Hamad
For the Dreamville team, the festival is about far more than ticket sales or promotion, though. It's a chance to, in Guttfreund's words, "[give] people the opportunity to experience Dreamville as a physical location and as an event." For Dreamville artist (and Hamad's younger brother) Bas, that means the day is really all about the fans.
"We have a very human connection with our fan base and our supporters," Bas explains. "That's what I want to bring to the festival."
In addition to fan relationships, Rodney explains that the label's geographic diversity is another thing that makes Dreamville, and its attendant festival, stand out. The label's acts hail from all over the map: Atlanta, Chicago, L.A., D.C., North Carolina, NYC. "It would be a lot easier," he says, "if we represented just a sound or a place. But it's not that. We've got all these different stories, and that makes us special."
"We're not like other companies that are based in a city," Hamad agrees. "Our label is very much an idea, more so than an actual physical place. So you can create it and take it everywhere. To bring that into the festival—where you can just create a place and make it Dreamville and be able to bring people there—was always this cool goal. And that's what makes it unique. It's not based in an actual city. It's just based in our minds."