For the type of obsessive listeners who scour liner notes and credits, the new Kanye West and Kid Cudi album Kids See Ghostsprovided a treasure trove of information. But in between the nod to the insane amount of jobs Mike Dean had and the involvement of a guy who was DJing weddings less than two years ago, there was an interesting tidbit.
On "4th Dimension," Louis Prima was listed as a featured artist. This was notable for several reasons. First, Prima was a singer and trumpet player best known for swing tunes like "Jump, Jive an' Wail." Second, he died in 1978.
Prima's 1936 holiday track "What Will Santa Claus Say? (When He Finds Everybody Swingin')" is sampled on "4th Dimension." But how did an 82-year-old song end up on one of the most anticipated albums of the year? And how did its singer go from sample source to featured artist?
To get the answers, Complex reached out to Anthony Sylvester, the attorney who handles affairs for the Gia Maione Prima Foundation, which was started by Prima's late wife. The foundation sponsors a number of initiatives devoted to music education. You can find out more details here.
Kanye has given a posthumous featured artist credit only twice before—to Otis Redding on 2011's "Otis" and to Curtis Mayfield on "The Joy." So how did Louis Prima become the third?
It all happened very quickly, within the last week. Kanye and his people were gracious with sharing the recording with us, and acknowledging the contribution of Louis Prima to the song. They were very, very receptive to the idea that, for all intents and purposes, Louis was featured. I don't know if they had it in their minds before, or if it was simply something that we thought on our side. I didn't really expect [the idea of Louis being a featured artist] to go anywhere. And then the next day, there it was. It really speaks to the graciousness of Kanye and his people, I must say.
Do you remember what day this all happened?
Yeah. It happened hours before the needle dropped, as they would say. I spoke to them late in the week. They told me what their plans were. They told me how excited they were, and I told them after hearing it, I was equally excited. Things happened—like a lot of good things—very quickly.
Were you surprised that they wanted to sample a Christmas song?
Very surprised. I will tell you that, in the context of Prima's catalog, you get requests for such things as "Sing, Sing, Sing"and "Jump Jive an Wail," which has been popular since the Gap khakis commercial in the late '90s.
Of course, Louis was one of the writers of "A Sunday Kind of Love," and that gets requests. To my memory, this is the only request we've ever gotten for this song. Either Kanye has an encyclopedic knowledge of music or he has people who are assisting him to find this, but this is not something that comes to the front of my mind, in terms of a Prima song. When the request was made for a call, I expected it would be something a little more popular. I actually expected somehow he wanted to sample "Sing, Sing, Sing"—maybe the drum part or something. For this one, my jaw dropped.
Who had to give the okay?
I'm the principle manager of the foundation. For all intents and purposes, it was run through me.
In the Kids See Ghost credits, Louis is listed as a featured artist but also a composer. Is it safe to say that the foundation owns a percentage of the song?
That's interesting. I suppose since it's a writer's credit, royalties are paid, and it will end up in the charity. That's correct. [Money from the song] will end up being used either to give a scholarship out to NOCCA [the New Orleans Center of Creative Arts] students, or a marching band camp at the Warren Easton School in New Orleans. We have a classroom at the Jazz Fest headquarters in New Orleans. So it'll be used for a good purpose.
What would you want our audience, especially the people first hearing of Louis Prima, to know about him?
I am hopeful that what'll occur here will be similar to what happened in the late '90s. There were really a few things that happened. You had Big Night the movie [in 1996], where [the plot revolves around] everyone waiting for Louis Prima to come. The Gap khakis commercial, which was probably the best commercial of that year, debuted in January of '98. And then following Brian Setzer's version of "Jump Jive an Wail," people started giving the catalog a listen.
Prima is interesting. He got his musician's card in '27. He was born in 1910. He wrote "Sing, Sing, Sing" when he was in his 20s. It's the most reproduced piece of sheet music in history. He had a big band. He was the king of New Orleans. He was the king of New York on Swing Street in the '30s—Guy Lombardo heard him playing on Bourbon Street and then brought him to New York. He then had the big band, the famous Vegas thing. And then at the end of his career he had probably one of the most lovable voices in Disney's history as King Louis in The Jungle Book.
He constantly reinvented himself. So what I hope people would do is spend a little time listening to his recordings from the '30s and '40s, the big-band recordings, and listen to the things that he did before he got to Vegas. And then of course when he got to Vegas, he was just extraordinary. And what he did in the '60s was equally extraordinary. So if there's anything that I wish people would do, is do somewhat of a deep dive into his catalog, and I'd think they'd be very surprised.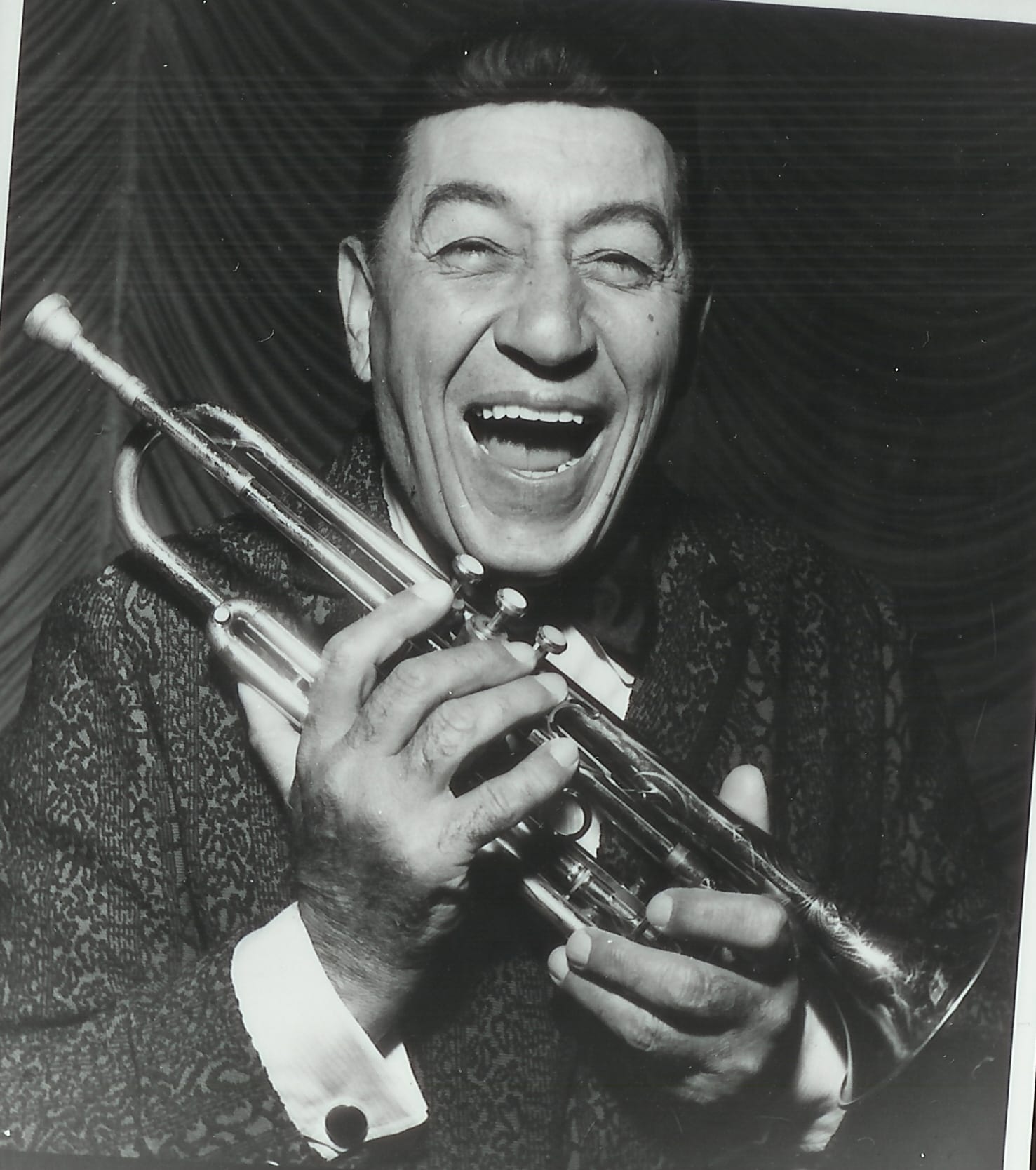 Have you had any other requests for samples?
I do not remember any. I have a feeling that this won't be the last now.
Any final thoughts?
The other part of this that's very interesting is that doing this has nothing to do with me making money in the conventional sense. Everything is going to the charitable foundation, then we look to do good things. We're going to have a theater named after Gia in Toms River in 2020. We do work with the Count Basie Theater. It's a good thing to be able to do. We're trying to make a little bit of a difference, and I think it's working so far.