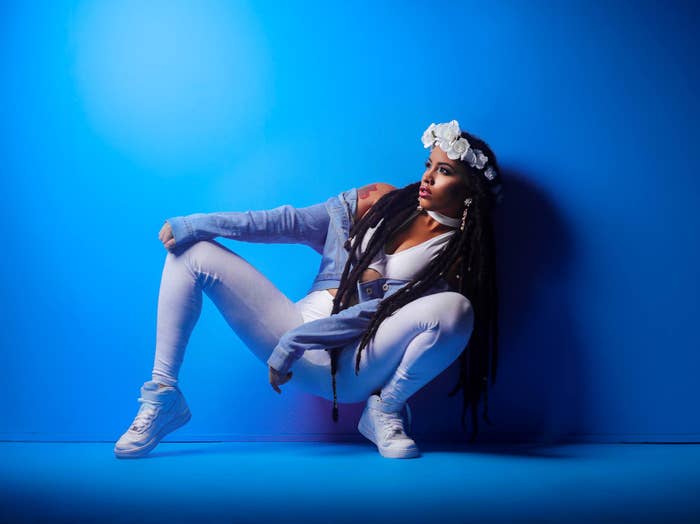 Every year, thousands of revelers from across the world travel to Trinidad and Tobago for what's been aptly titled the greatest show on earth: Carnival. Sexy soca fills up the streets of Port of Spain while people, young and old, chip down di road in their colourful costumes under sweet Trinidad and Tobago's sun. That's just one way to experience the Caribbean twin islands' musical offerings, though.
On record, Trinbago has produced some of soca's most iconic artists—Machel Montano, Bunji Garlin, Destra, Patrice Roberts, Kes, Fay Ann Lyons, Iwer George, to name a few—but it's also home to an eclectic blend of other music genres like chutney, calypso, rapso and jamoo. In addition, the islands are widely known for the invention of the steel pan, which is also the country's national instrument, but many people still don't know about its other music scenes and the artists who teeter on the lines of these genres to make infectiously addictive music.
If you're not familiar with the diverse array of talent coming from Trinidad and Tobago, here's a roundup of 10 artists spreading the vibes of the islands all across the world.
---
Nessa Preppy
Nailah Blackman
Jay Nahge
Voice
Keoné
Kalpee
Tano
Calypso Rose