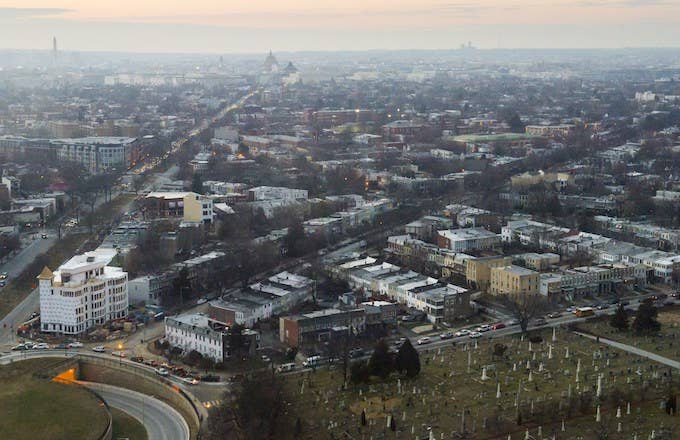 We see so many images of rappers throwing money in the club and spending cash on frivolous things, that sometimes we forget that they can be positive influences in the community as well.
When Rich Gang artist Mike D'Angelo heard about the tragic story of James Anthony Smith, the DC teenager who was killed over a pair of Air Jordans earlier this month, he decided to help the teen's family. According to VIBE, the rapper put together  a "Stop The Violence" show, in which several artists from the DC, Maryland, and Virginia area performed.
"Raised so much money for the family of James Anthony Smith who was recently killed for a pair of Jordans," the DC native wrote on Instagram. "Could've put a down payment on a house or brought a car. Every penny went straight to the family. Thank you to everybody who came to support."
The money raised from the event will go towards the families of other teens who have died due to violence, according to VIBE.
"He was an all-American kid," the teen's mom told the Washington Post. "He loved his red shoes. He loved basketball. He loved his computer games. I can't believe he was killed, all over a pair of shoes." Although no amount of money will bring her son back, D'Angelo heard the story and wanted to help however he could.
The artist also attended the teen's funeral. "Dear children and youth of today and tomorrow, this can easily be you lying lifeless in this casket. James Anthony Smith killed for a pair of Jordans recently," D'Angelo wrote in an Instagram post Friday. "As I️ stand here at this funeral, I️ wish I️ could trade places with you. I️ wish I️ didn't have to raise money for you. I️ wish this never happened. I️ wish this was just a bad dream."