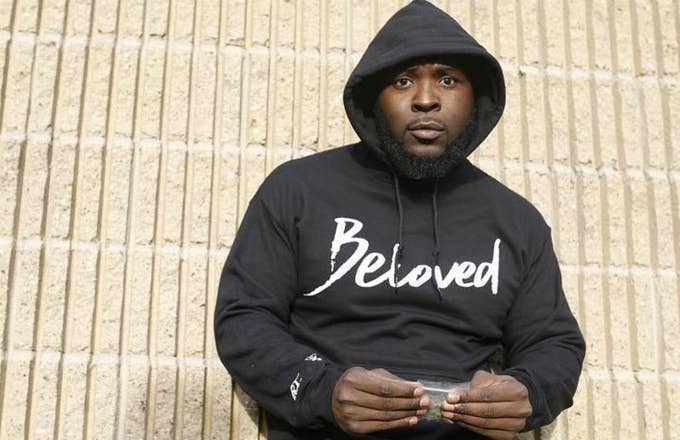 Multiple sources report a federal grand jury ruled to indict podcast host and personality Daryl "Taxstone" Campbell on charges of receiving a gun through interstate commerce and being a felon in possession of a firearm. Bossip.com produced copies of a document believed to be the federal indictment.
The charges stem from federal prosecutors' claims that DNA believed to belong to Taxstone was found on various parts of a 9-millimeter Kel-Tec semiautomatic handgun found at a Manhattan concert venue. The venue in question is Manhattan's Irving Plaza, where authorities allege Taxstone was captured on video in May entering the green room before firing shots and then leaving the scene.
Authorities charged Taxstone with shooting both Troy Ave and his bodyguard, Ronald McPhatter. McPhatter died as a result of the shooting. The federal indictment against Taxstone was handed down Feb. 16, and the host of the popular Tax Season podcast host has been held in custody without bail since early January.
Two bystanders were also wounded, and Troy Ave has also pleaded not guilty to second-degree murder charges stemming from the incident. It is widely speculated prosecutors are using Taxstone's lingering feud with Troy Ave and commentary about his relationship with the rapper as possible evidence. The rapper posted a picture of his bullet-riddled car via his Instagram account Saturday as he promoted an upcoming mixtape.

"Blood in tha Foreign! some is mine, most is Jesus'," Troy Ave wrote in the caption. "I'm blessed so Ima bless y'all wit a new mixtape."